Team Behind Web 3 Gaming Firm Becomes One of the First to Earn Certik Gold KYC Badge–Can MetaBlaze Become a Model for Web 3 Transparency?
Disclosure: Crypto is a high-risk asset class. This article is provided for informational purposes and does not constitute investment advice. By using this website, you agree to our
terms and conditions
. We may utilise affiliate links within our content, and receive commission.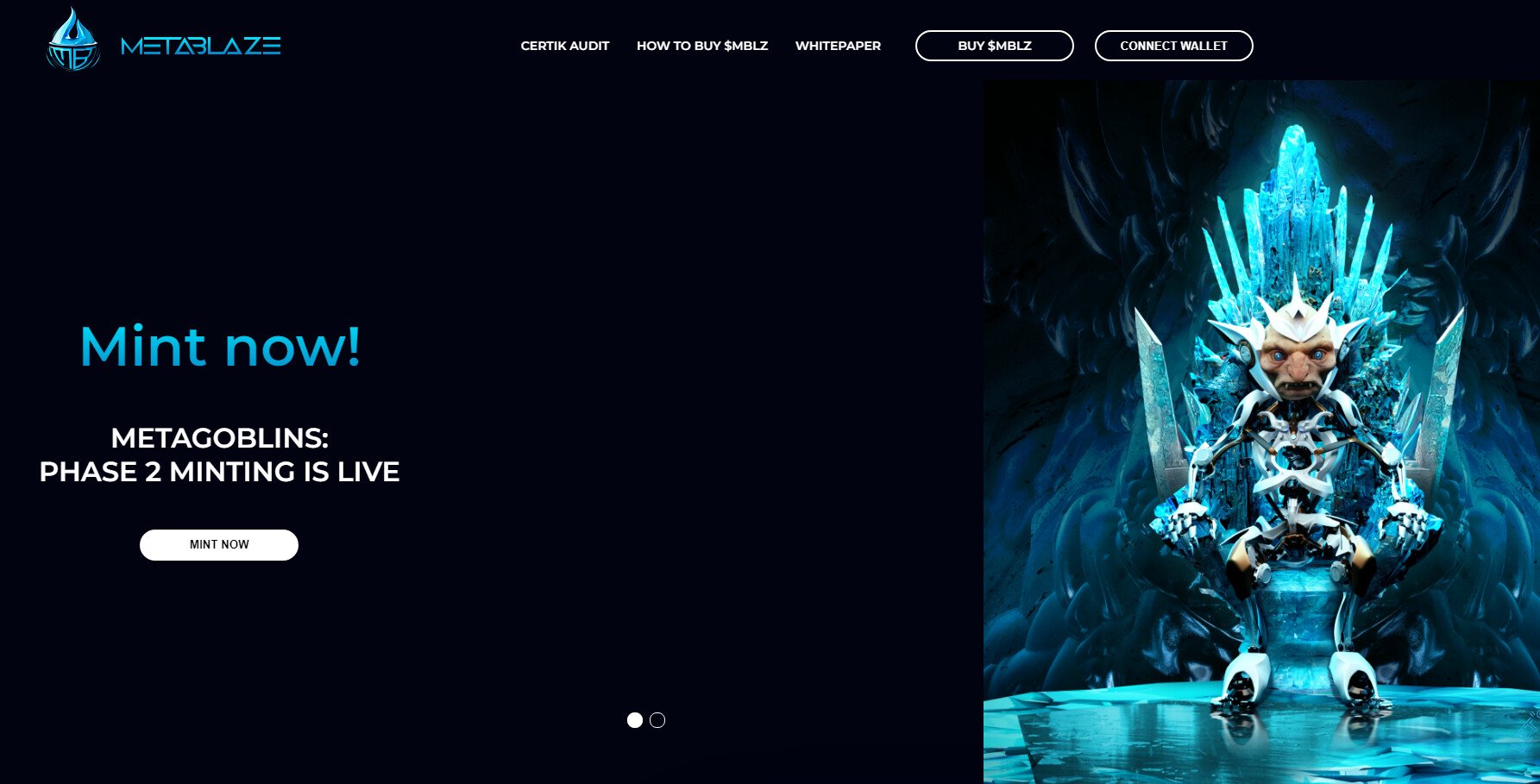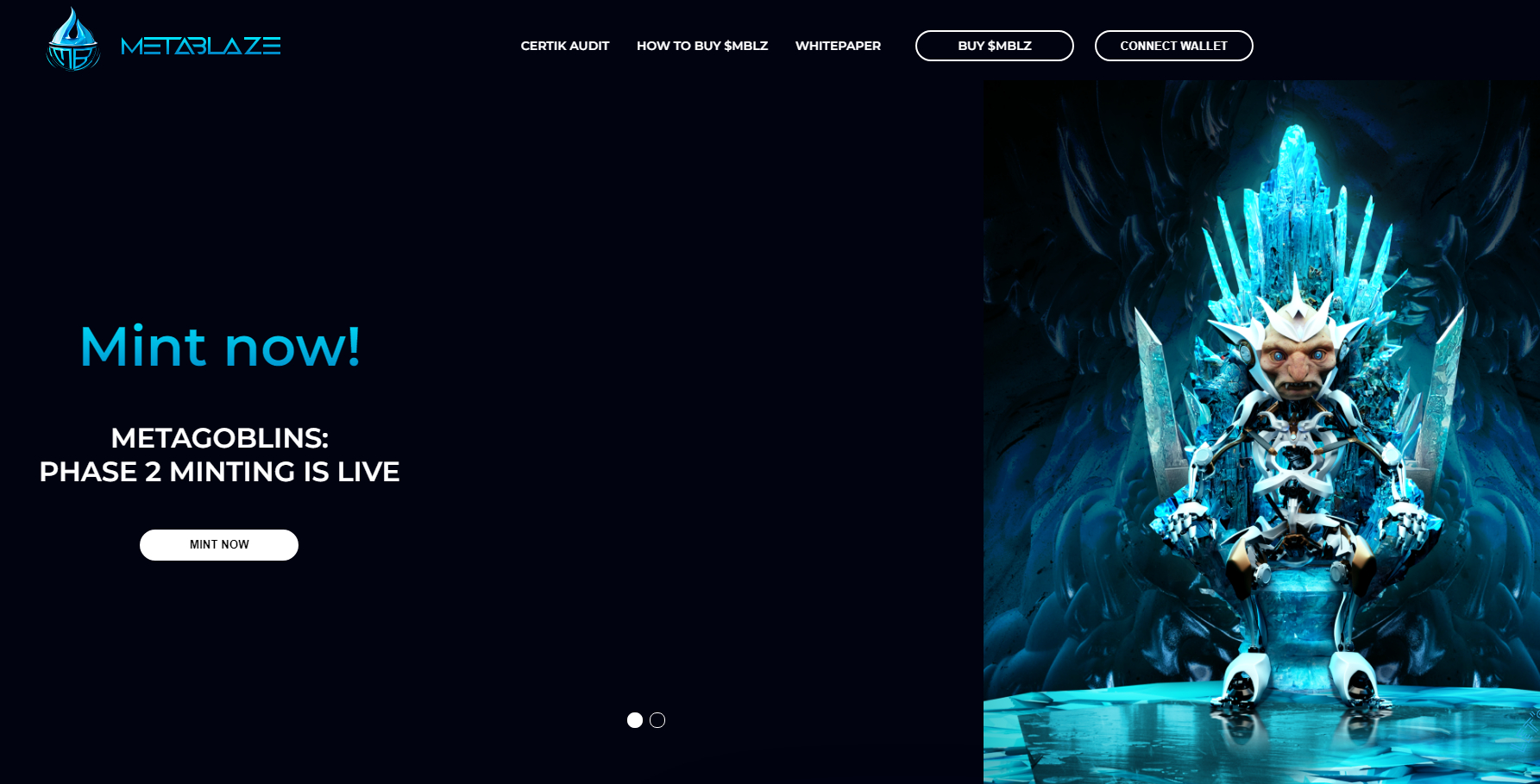 Disclaimer: The text below is an advertorial article that is not part of Cryptonews.com editorial content.
When Satoshi Nakamoto first created Bitcoin, the idea was that blockchain technology was transparent and secure. Anyone could verify any transaction on the blockchain. Ironically, one of the biggest issues facing the cryptocurrency industry today is the litany of endless scam tokens and rug pulls.
Cryptocurrency lets everyone send funds anonymously. While this has numerous benefits and advantages for millions of people around the world, there are still some bad actors out there who continue to exploit that trust. As one of the most exciting new niches in the industry, play to earn crypto gaming has seen its fair share of dishonest projects.
The last few years have seen countless crypto scam projects. Malicious project 'founders' can easily stay anonymous and make empty promises to thousands of investors. It's never been easier to pretend to run a massive team by using fake accounts. In the height of bull market FOMO, a few stolen game screenshots and promises of epic gains can be enough to lure in novice investors.
MetaBlaze – The Safest Crypto Gaming Project
The need for trust and security in the crypto space is paramount. As a result, the top projects in crypto gaming are committed to greater transparency than ever before. MetaBlaze, one of the best play to earn crypto games, is a shining example of a team that has won the trust of the community.
From day one, MetaBlaze hasn't shied away from the spotlight. The founding team chose not to hide behind anonymous screen names. Instead, they embraced the opportunity to lead crypto gaming to greater heights in full public view.
One thing that has helped to galvanize the MetaBlaze team's flawless reputation is their decision to fully dox their identities. The MetaBlaze founders have completed a comprehensive KYC verification process. This was handled by CertiK, the crypto industry's leading blockchain security firm.
Communication, Security and Investor Confidence
MetaBlaze is creating a sustainable Web3 gaming ecosystem as the GameFi sector moves into its third-generation. With solid fundamentals and a focus on generating long term value for players, the MetaBlaze team has remained transparent and communicative with its community on social platforms like Telegram and Twitter.
Since the birth of the MetaBlaze ecosystem, the team has hosted 15+ AMAs with their community. These sessions have established unwavering trust and belief in the team. MetaBlaze's AMAs are hotly anticipated community events, where investors can learn more about the MetaBlaze world and the team's expansive and ambitious plans.
It doesn't stop there. During the mint of their coveted MetaGoblin NFT collection one lucky buyer won a massive prize. For minting the LegendaryKing MetaGoblin, the buyer was eligible to claim a $50,000 in BTC. Due to the prevalence of scams in the crypto space, the buyer was sure it was too good to be true and wary of collecting their prize.
One of the MetaBlaze founders immediately hopped on a 1 on 1 call with the winner. MetaBlaze assured the winner that their prize was genuine. Today, this investor is sitting on the rarest NFT in the collection and $50,000 of BTC. Their faith in the MetaBlaze ecosystem and its immense potential is at an all time high.
When it comes to security and investor confidence, being fully doxxed and KYC-verified is just the beginning. The MetaBlaze universe and game world is a complex ecosystem. To ensure that players and investors are protected, the smart contracts for the $MBLZ token have been audited by Certik.
As if that wasn't enough, the $MBLZ smart contract is actively equipped with Skynet monitoring. This works to protect $MBLZ holders from unexpected anomalies like the recent flash loan attack on $GALA, the native token of Gala Games.
The $MBLZ Presale
MetaBlaze is setting a new standard in crypto gaming. The founding team's commitment to transparency, communication and security is unmatched in the space. This is one of the key reasons why their presale has been such a big success. Thousands of enterprising crypto investors trust the MetaBlaze team to deliver one of the best play to earn crypto games on the market.
There's still time to secure your investment in one of the safest teams and projects in crypto gaming. $MBLZ, the native token of the MetaBlaze ecosystem, is just $500,000 away from its presale hardcap. Early supporters are rewarded with incredible bonuses, like a discounted token price and additional tokens when buying during the presale.
After the presale is complete $MBLZ will be launched for public trading later this year, before being listed on top tier crypto exchanges. Join over 2,000 passionate crypto gamers and buy discounted $MBLZ tokens today.
---