Tamadoge Raises Over USD 750,000 in Under a Month – Next Doge?
Disclosure: Crypto is a high-risk asset class. This article is provided for informational purposes and does not constitute investment advice. By using this website, you agree to our terms and conditions. We may utilise affiliate links within our content, and receive commission.
Disclaimer: The text below is an advertorial article that is not part of Cryptonews.com editorial content.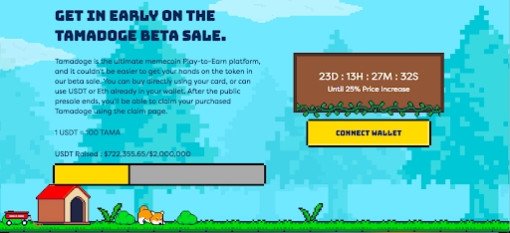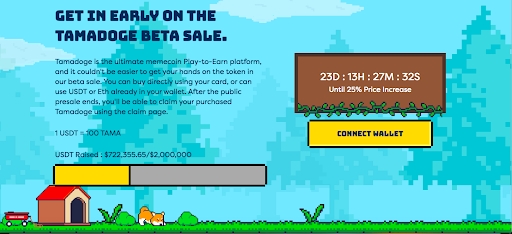 A new meme coin called Tamadoge (TAMA) has been taking the industry by storm. In the short time since the play-to-earn cryptocurrency entered beta presale, it has already attracted more than USD 750,000 in investments. With the beta presale having a cap of USD 2 million, it's likely to sell out well before the deadline on September 2nd.
Tamadoge differentiates itself from other projects by offering investors intrinsic value in a sector otherwise largely devoid of utility. By taking a utility-focused approach and offering strong tokenomics, Tamadoge could sail past even the likes of Dogecoin.
What is Tamadoge?
Tamadoge is a meme coin blending elements from the play-to-earn (P2E), NFT, and Metaverse sectors. The project centers around 3D-animated Tamadoge pets which can be collected, trained, and battled by players. Every Tamadoge pet is tokenized in the form of an NFT, allowing for easy buying and selling.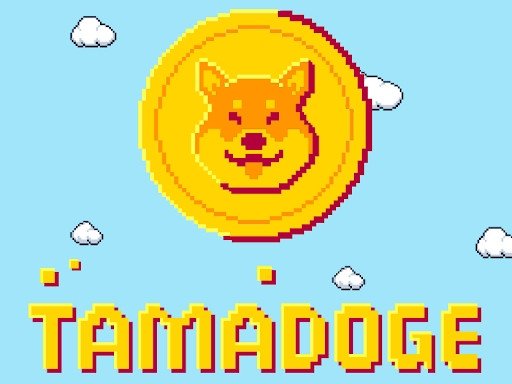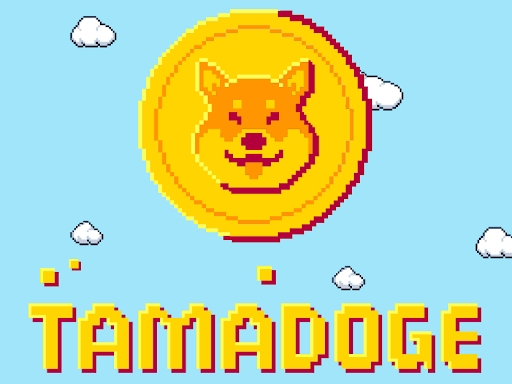 Every Tamadoge pet starts its life as a basic variation. However, a player can train their pet by providing it with items like food, toys, and cosmetics. As a Tamadoge pet levels up, the player is rewarded with Tamadoge points, boosting their ranking on the leaderboard. The higher ranked a player is, the greater portion of the rewards pool they are entitled to.
Each pet has a place in the Tamaverse (a Metaverse world). In this world, players can view their pets and interact with one another, helping the project to create a strong, engaged community.
Tamadoge Beta Presale
Since Tamadoge first went into beta presale on July 22nd, 2022, the project has absolutely exploded in popularity, causing many to earmark it as one of the best cryptos to invest in.
The project has already raised over USD 750,000 and with investors continuing to pile in, it seems as though Tamadoge is on track to hit its USD 2 million cap before the beta presale concludes on September 2nd.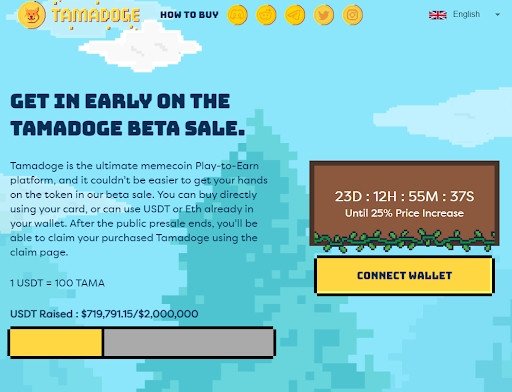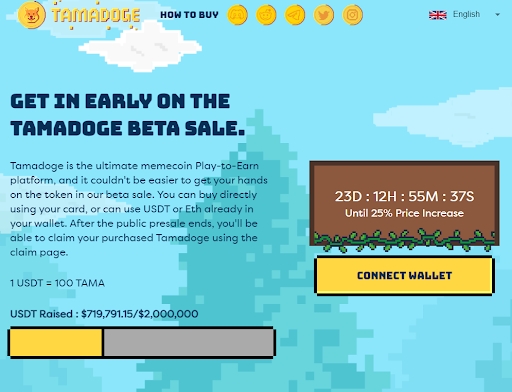 Following the beta, a general presale will take place and with its expected completion date somewhere in Q4 2022. As it stands, the price of 1 TAMA is USD 0.01 (1000 TAMA minimum).
However, once the beta presale is finished, this number will rise by 25% to USD 0.0125. Therefore, the beta presale presents an opportunity to snag the next big crypto coin for the cheapest price possible.
During the general presale, there will be a hard cap of USD 8 million, giving investors plenty of opportunities to build a sizable TAMA position. In total, the team aims to raise USD 10 million and has allocated 1 billion tokens (50% of total supply) between both presales.
To keep up to date, join the Tamadoge Telegram group.
Tamadoge is for Everyone
While there might be a large quantity of play-to-earn games on the market, the sector is mostly dominated by lackluster games featuring convoluted, boring, and poorly implemented earning mechanics. However, Tamadoge is set to disrupt this status quo by taking a gameplay-first approach.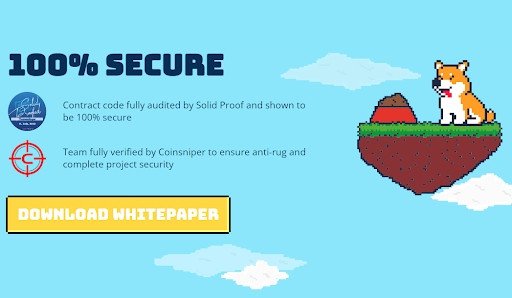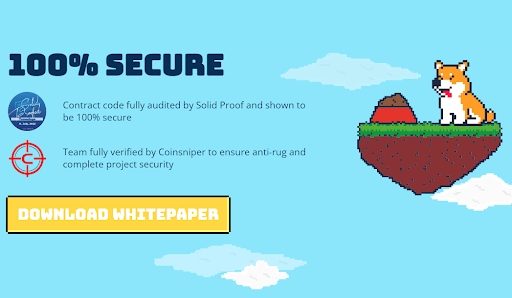 The Tamadoge team aims to position the project as play-and-earn rather than play-to-earn. While the two might sound similar, there are a few big differences. Tamadoge's model aims to focus on gameplay, rewarding users passively as they play and enjoy the game.
On the other hand, traditional P2E games tend to focus on specific gameplay loops or actions. with the main goal being earning funds in the most efficient way possible. This can get boring quickly and dissuades more casual gamers from taking part.
However, by focusing on creating a play-and-earn system, Tamadoge is likely to attract a wide range of more casual players that otherwise would not have participated in the blockchain gaming ecosystem. This gives Tamadoge the potential to capture a user base far larger than even today's most popular P2E games.
Bringing Utility to Meme Coins
Almost every meme coin currently suffers from a severe lack of utility. Despite this, projects like Dogecoin and Shiba Inu have been massively successful, netting early investors thousands of percent worth of returns.
With the aforementioned projects being the 8th and 11th largest cryptocurrencies (excluding stablecoins) respectively and offering little in the way of utility, it seems logical that a meme coin packed with utility could go absolutely parabolic on the open market.
Deflationary Token
One of the most important aspects of a crypto project is its tokenomics. Dogecoin boasts an unlimited supply meaning new coins can constantly be minted with no upper limit. This means that over time, the value of each DOGE token is likely to drop as the supply increases.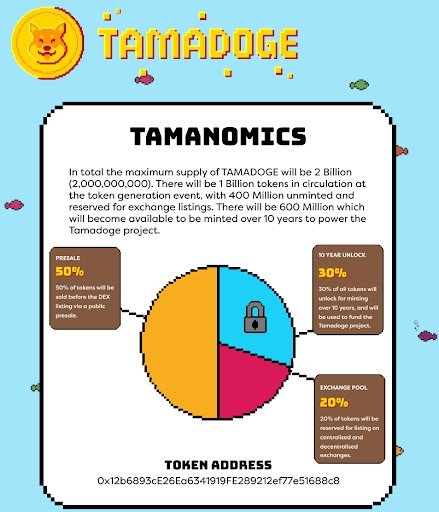 No investor wants to see their holdings devalued due to tokens flooding the market. Therefore, Tamadoge has focused on creating a deflationary model that should bolster price over the long term. There is a fixed supply of just 2 billion tokens, with it being impossible to mint any additional TAMA. Furthermore, transactions in the Tamadoge ecosystem are subject to a 5% burn rate, meaning over time each token becomes far more scarce.
How to Buy Tamadoge
Investors wanting to learn how to buy Tamadoge can follow this quick step-by-step guide to get an understanding of the process.
Step 1: Register with an Exchange
In order to purchase TAMA, an investor must first buy ETH. This can be acquired from a regulated exchange like eToro or directly from the Tamadoge website using a credit/debit card.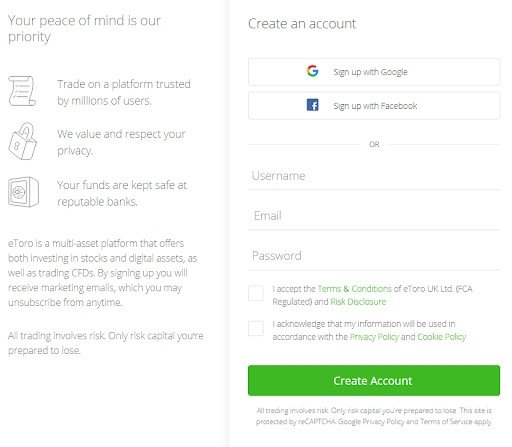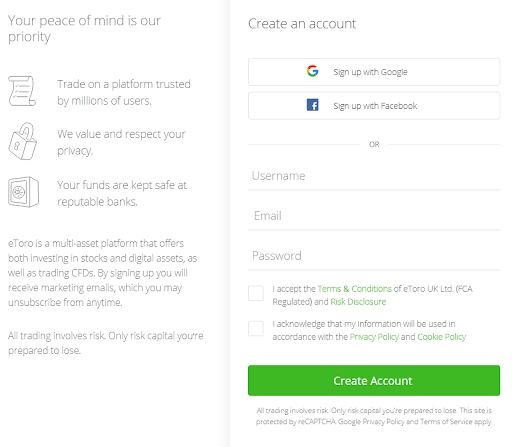 Cryptoassets are a highly volatile unregulated investment product. No UK or EU investor protection
Step 2: Deposit and Buy ETH
After creating an account, press 'Deposit Funds', decide how much to invest, and press 'Deposit'. Then, click on the search bar, enter 'ETH', and click 'Trade', choose how much ETH to purchase, and press 'Open Trade'.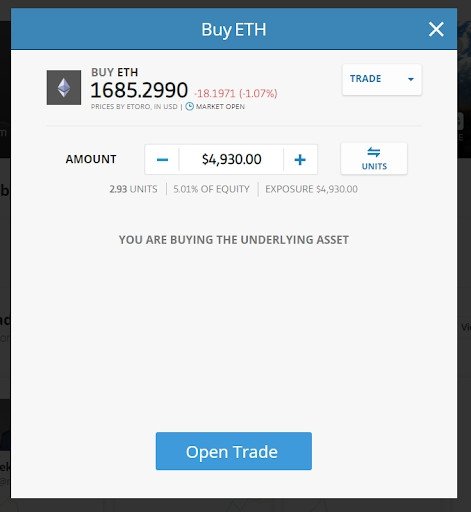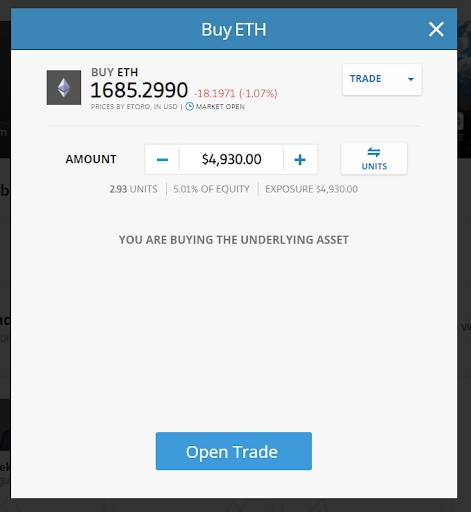 Step 3: Create Crypto Wallet & Withdraw ETH
In order to interact with the Tamadoge presale, a crypto wallet is needed. One can be created by downloading either the MetaMask browser extension or mobile app and following the on-screen instructions. Then, ensure the wallet is set to the Ethereum network and withdraw funds from eToro to MetaMask via the eToro Money Wallet.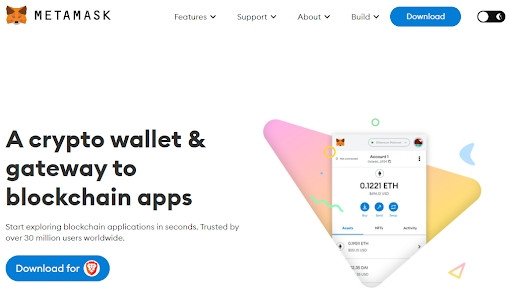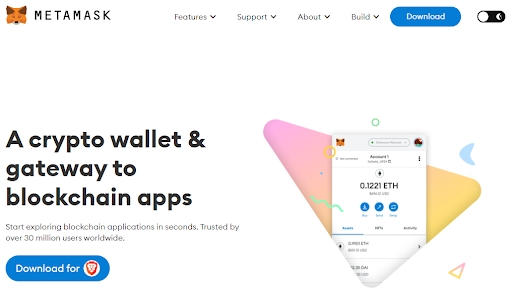 Step 4: Connect Wallet & Buy TAMA
Lastly, head over to the Tamadoge presale website, press 'Connect Wallet', select MetaMask, and confirm the connection. Then, click 'Buy Tamadoge', choose how many tokens to buy, and press 'Convert ETH'. The tokens will be claimable after the general presale has concluded.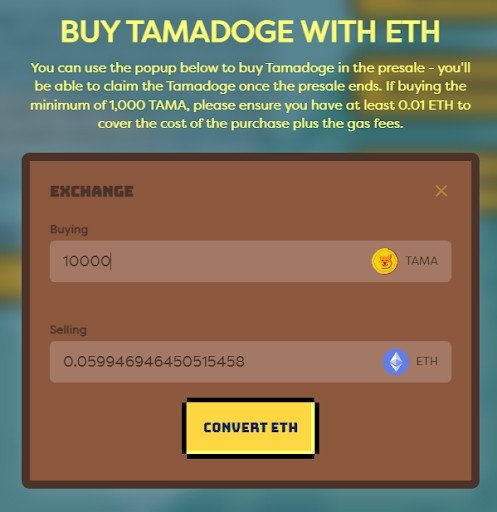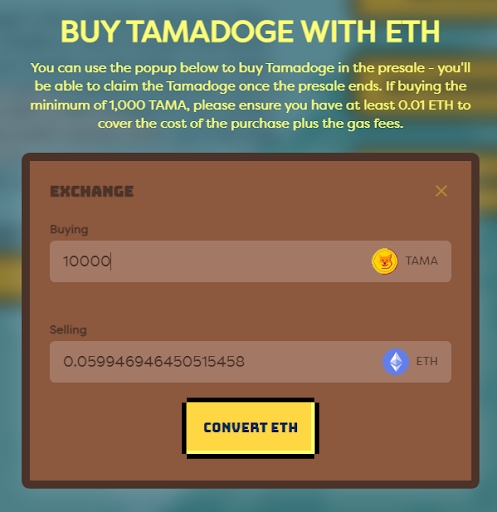 ---