Tamadoge Price Pumps 210% as Tier 1 Exchange Listing Nears with More CEX Listings Soon, App Launch Rumors Emerge
Disclosure: Crypto is a high-risk asset class. This article is provided for informational purposes and does not constitute investment advice. By using this website, you agree to our terms and conditions. We may utilise affiliate links within our content, and receive commission.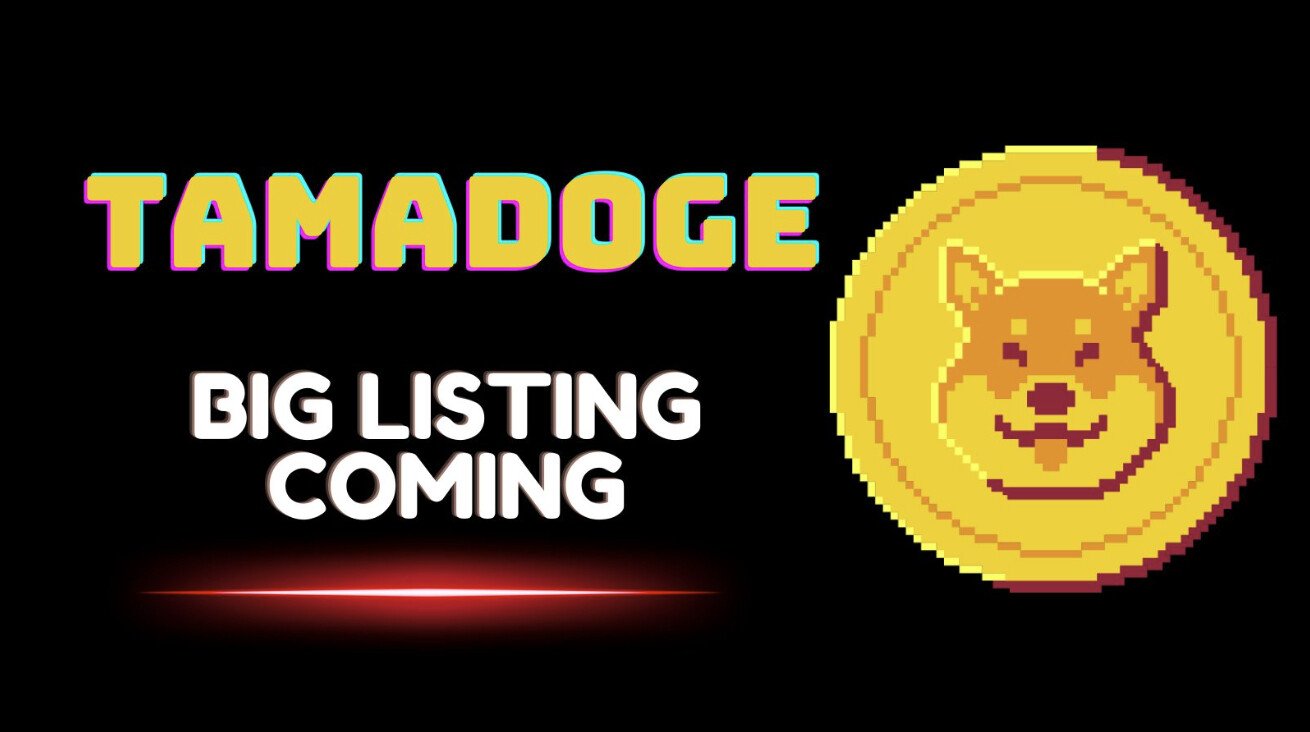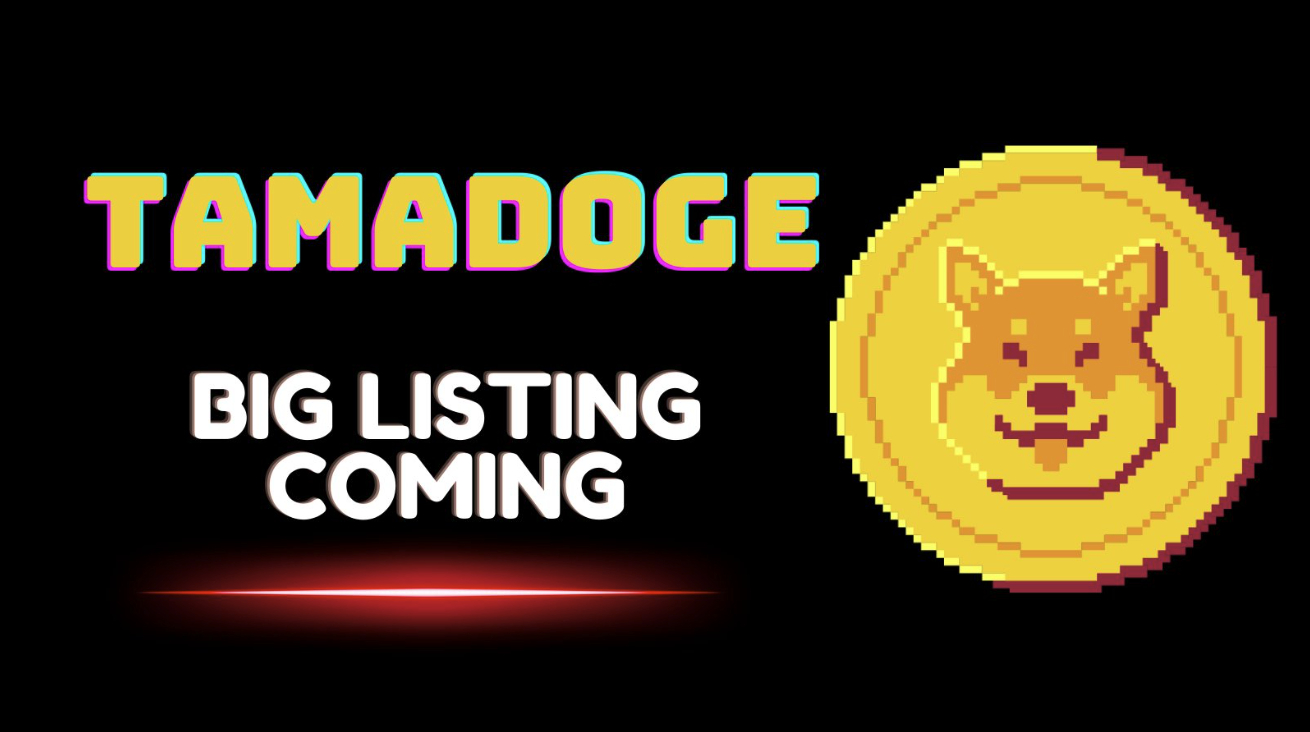 Friday April 21st 2023 – The play-to-earn meme coin Tamadoge has seen a remarkable price surge, increasing by 210% in just a week, making it the top performer among the top 1,000 cryptocurrencies.
The price pump is being energized by the expected announcement on April 24th, revealing which top 5 centralized exchange (CEX) will list TAMA three days later on the 27th.
https://www.twitter.com/Tamadogecoin/status/1649444145285455873
Speculation that Binance is in the mix has certainly helped sentiment.
But if it isn't Binance, then it could be any one of Huobi, Coinbase, Kraken, Bybit or Kucoin.
Whichever exchange it is, the price will explode even higher.
Any of the aforementioned top CEXs will be a booster rocket under the price of the coin because of the liquidity and heightened visibility it brings to the project.
However, that's very far from being the end of the positive news flow coming out of the Tamaverse.
Those who "buy the rumor and sell the news" will be sorely disappointed because Tamadoge is gearing up to unleash a steady stream of market-moving news right up into the summer.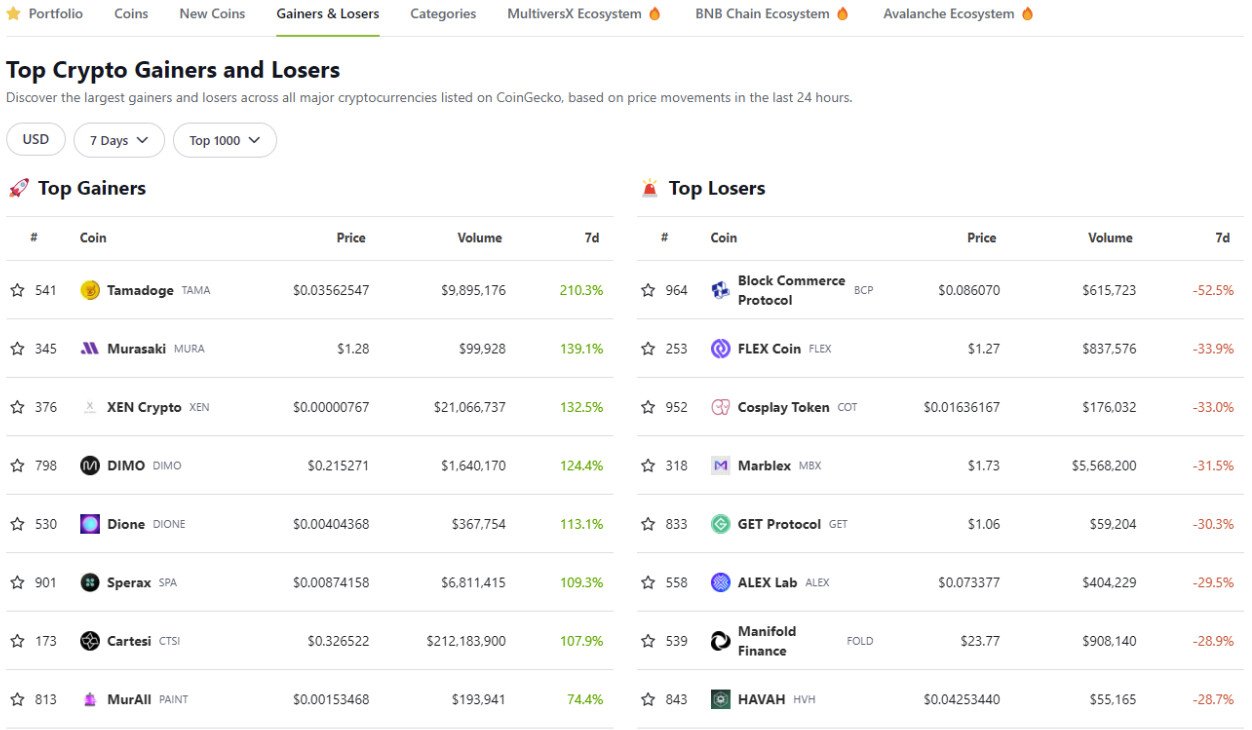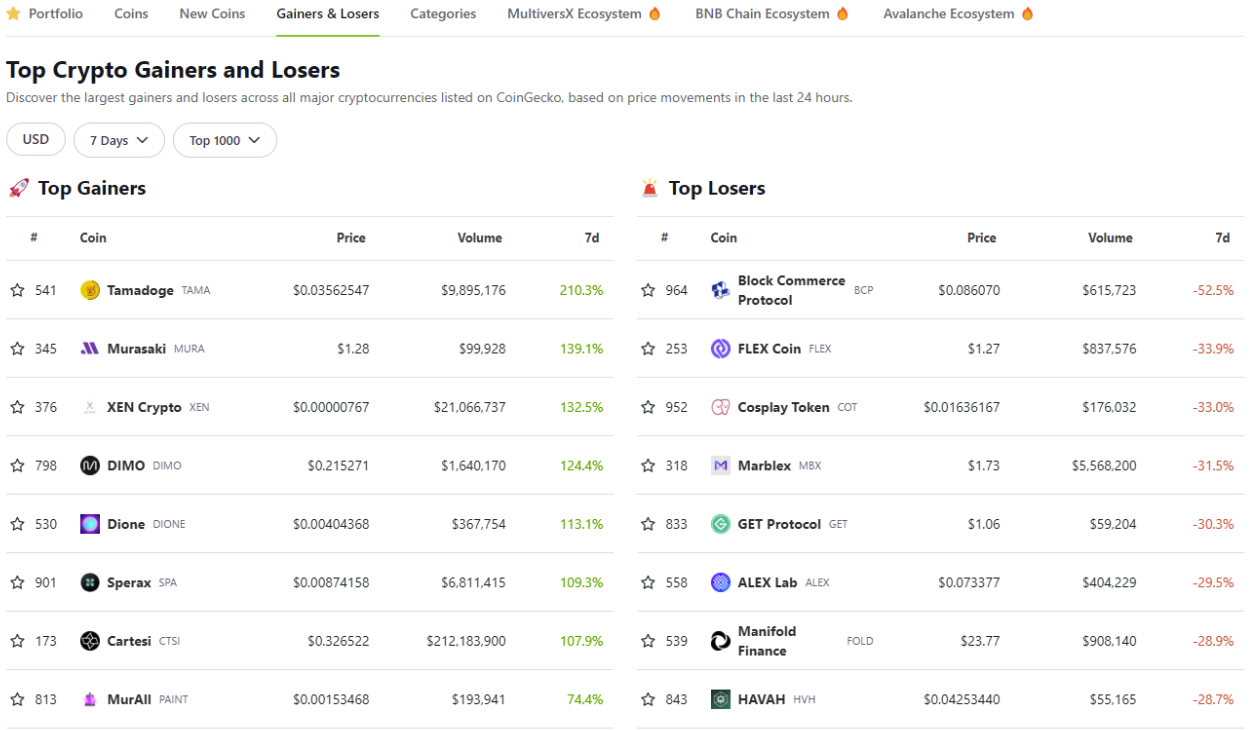 FOMO Alert! More Top-Tier Exchange Listings Incoming
Team members have let it be known that two more top exchanges will be joining whichever one is announced on the 24th.
However, these subsequent announcements are not likely to take place until June and July.
That, in turn, has ignited speculation as to what might be happening in May – is this when the smartphone app will be launched?
There has been no official guidance on that from the team but either way it all adds to the price momentum that will sustain the upward price trajectory into the summer and beyond, as the project hits escape velocity.
If the schedule of upcoming announcements follows the rough outline described here and the current price flight path channel, as a result becomes established, then Tamadoge can revisit and better its all-time high of $0.19.
🎉 Are you READY

In case you missed it #Tamadoge has climbed it's way to the top of the weekly #Gainer list on @coingecko 🐾🔥

We're barking with excitement 🚀🐕

Let's keep the momentum going #TamadogeArmy 💪#TamaDoge #Bullish #DogeDay pic.twitter.com/2NOkEMez7G

— TAMADOGE (@Tamadogecoin) April 21, 2023
The whales have been turning up in force for a piece of the TAMA price action.
One deep-pocketed buyer took a $32,000 position in Tamadoge, when the trader bought 1,458,567 TAMA, as shown in the buy order picked up by the bot in the official Telegram channel, where it monitors and report on trades.
Tamadoge FOMO is spreading like wildfire across the cryptosphere.
There are only three days to go until the CEX announcement and trading volumes are mushrooming in tandem with the price.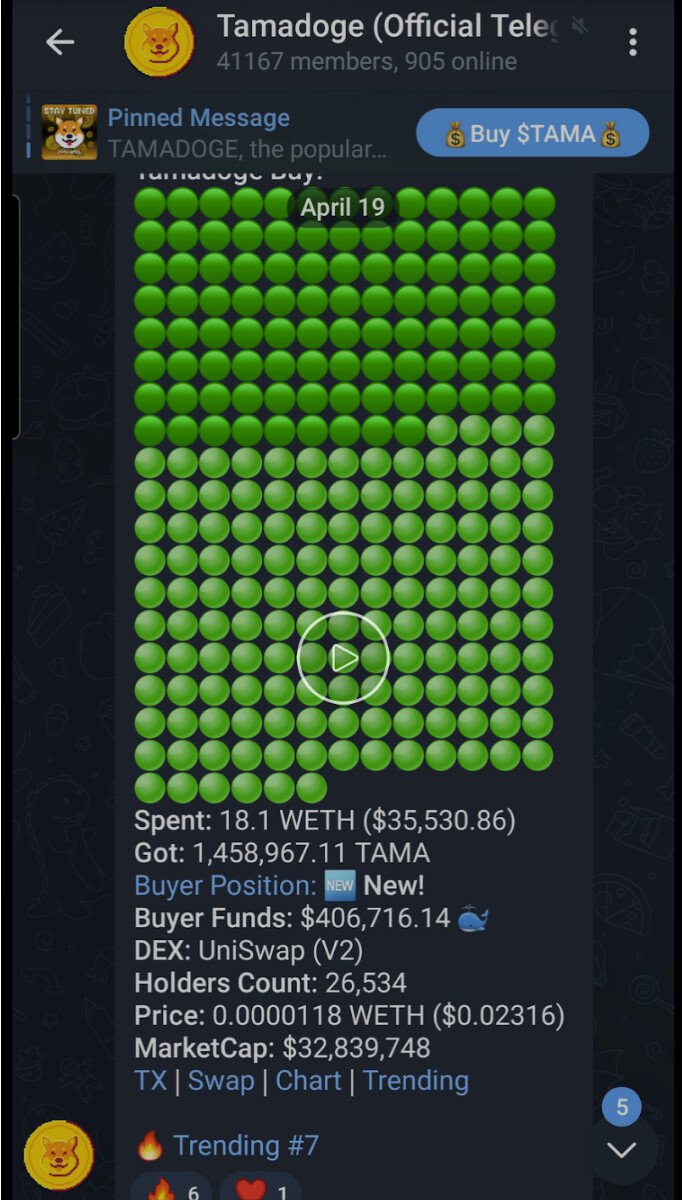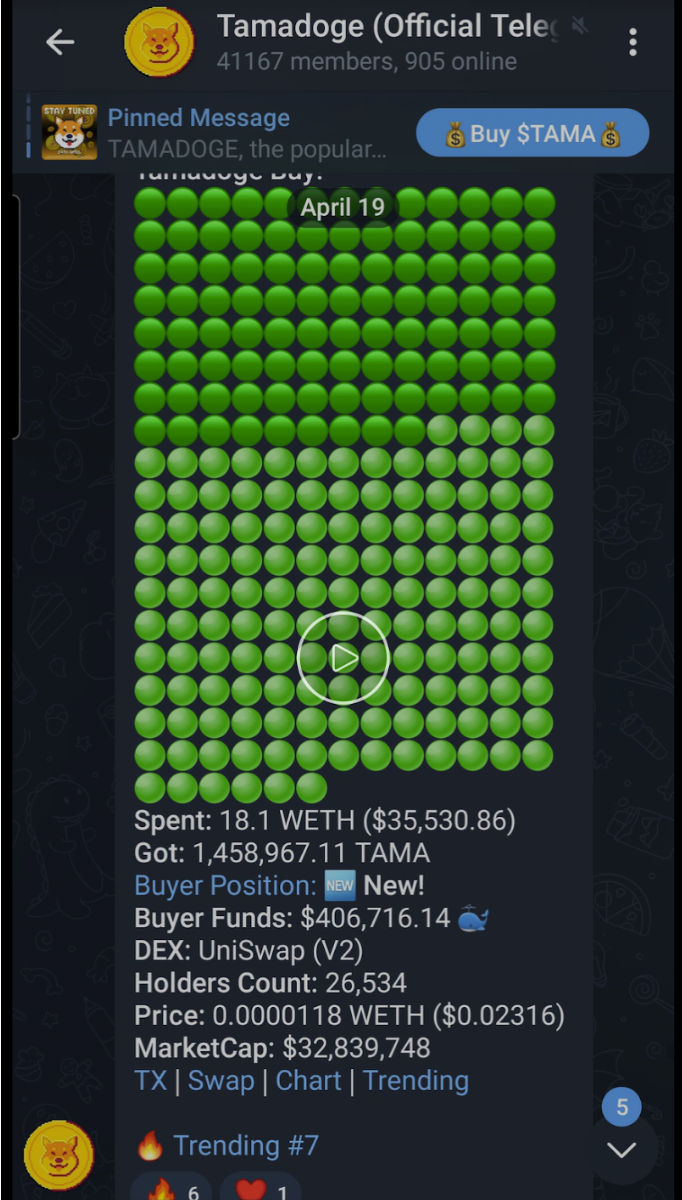 Fibonacci Retracement Hints at Stellar Bull Run Ahead
Long-term holders of Tamadoge who have been on a wild ride from trough to peak to trough, and now what could be the journey to a new peak, are understandably extremely bullish at this point.
But if the Fibonacci retracement anchor points shown below, drawn from an all-time low to an all-time high are anything to go by, then a challenge for the ATH is certainly back on the agenda.
For those unfamiliar with the tool, the Fibonacci retracement lines will divide the price movement into different levels, which are expressed as a percentage of the distance between the anchor points.
The most common retracement levels are 38.2%, 50%, and 61.8% (shown in decimal on the chart).
Although the 50% (0.50) is off, the other two retracement levels line up pretty well with what could shape up to be upcoming pivotal areas of resistance.
Break Above $0.05 for TAMA to Confirm Recovery to ATH?
The 78.6% is drawn just above the zones of resistance previously identified (purple). If the Fib retracement is right, then a move above $0.05 will be highly significant, pointing to a continuation and strengthening of the current breakout.
As we have seen then, the retracement levels can be used as potential levels of support or resistance. If the coin's price retraces to one of these levels and bounces off, it could indicate that it will continue to follow the trend.
On the other hand, if the coin's price breaks through a retracement level, it could indicate a trend reversal.
The picture will become much clearer if and when the price successfully holds onto its new ground to form a bridgehead for the big push across the 0.05 line.
It is important that TAMA watchers don't become over-reliant on any one technical analysis indicator or tool.
For confirmation of our Fibonacci retracement analysis we therefore need to seek out help from powerful indicators such as the MACD and RSI – the former is flashing buy signal while the latter is reinforcing our bullish narrative.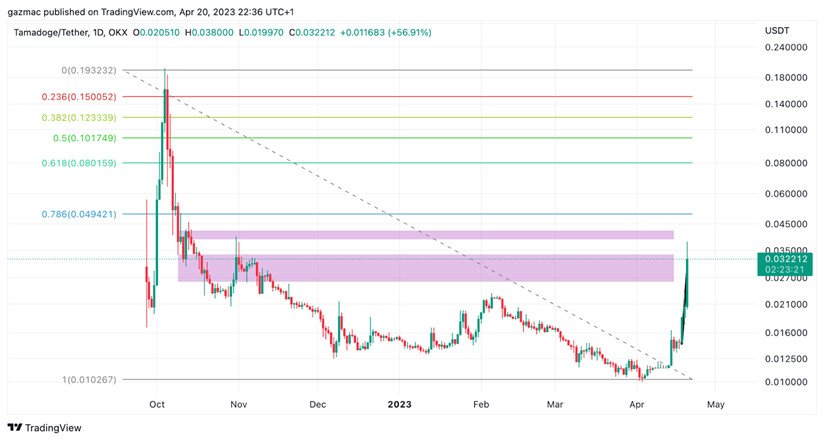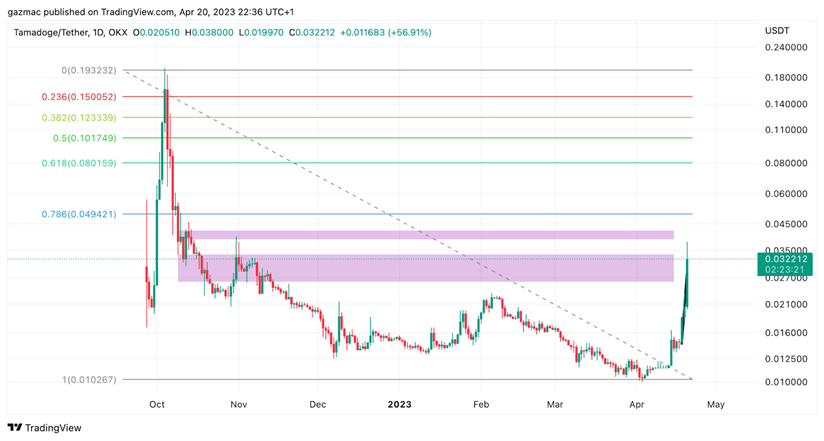 What's Next for Tamadoge?
Although the team is at pains to not release precise product release dates, the public roadmap shows the app as "in progress".
When completed it will mean all the arcade games can be played on a smartphone and not just on desktop.
The Tamadoge Pet Store is also 'in progress'. The team confirms that when those roadmap items move into the "near completion" column, the community will have a good indication of what's coming in May.
Jon Bishop, Tamadoge's CEO and a highly experienced games industry veteran, is pushing the team forward towards the delivery of the full-blown AR Tamaverse app later this year.
Each milestone completed adds to the confidence the community can have in the forward momentum of the project and silences the doubters.
Check out our new GOLDEN tick 🚀 – Tamadoge is on fire and we're just getting started!

We want to give a big shoutout to our incredible community for their nonstop support and encouragement 👏

We couldn't have done it without you. #Tamadoge #GoldenTick #VerifiedAccount… pic.twitter.com/k5Ve8AH5th

— TAMADOGE (@Tamadogecoin) April 21, 2023
TAMA can be bought on any one of the 15 centralized exchanges where it is currently listed. Among those venues is top 10 crypto exchange OKX and leading decentralized exchange Uniswap.
The play-to-earn (P2E) games platform Tamadoge (TAMA) stands out from the crowded meme coin field because of this utility-first approach.
Instead of relying purely on viral cuteness – although it has that in spades – Tamadoge has dived headlong into developing its gaming product. In its short life, Tamadoge has to date launched 5 arcade games.
Community reviewers agree that the games are crazily addictive.
What's more, analysts are predicting price momentum to accelerate for Tamadoge leading up to and after the listing.
Tamadoge Has the Fundamentals to Compete With the Best
So far, around 22,000 unique players are testing out their skills in the Tamadoge games arcade, even before they are ported to mobile.
It is an impressive figure for crypto gaming – and more active users than Decentraland and The Sandbox have combined.
🚀Top Blockchain Games by Altrank$TAMA @Tamadogecoin $SIDUS @galaxy_sidus $GMR @GMRCenter $JEWEL @DeFiKingdoms $DIO @decimated_game $FEAR @fearnfts $AURY @AuroryProject $SHIB @ShibainuCoin $GHST @aavegotchi $QUACK @RichQuack #P2E #GameFi #Web3gaming pic.twitter.com/ZJWqYVVMOP

— PlayToEarnDaily – #NFTGaming (@PlayToEarnGames) April 21, 2023
According to DappRadar data, in the past 30 days Decentraland, which has a market cap of $1.2 billion, mustered 4,550 unique active wallets.
The Sandbox, another top project, this time with a market cap of $1 billion, totaled 6,730 unique active wallets in the past 30 days.
Community manager Tom Harper in his first video update also flagged up the ease with which users could now sign up to play the arcade games after a recent upgrade was completed.
"It is the most critical thing that Tamadoge has done so far – introducing the new user sign up flow," said Harper.
"We are leading the way in creating a frictionless system in getting people playing in web3 gaming. Now that you can join with just an email, it opens up the Tamaverse to everybody."
Buy Tamadoge today and enjoy the ride, but remember – whatever the ups and downs of the price, Tamadoge is playing to win over the long term.

Buy Tamadoge Now
---