Tamadoge Hits USD 1.75M Milestone
Disclosure: Crypto is a high-risk asset class. This article is provided for informational purposes and does not constitute investment advice. By using this website, you agree to our terms and conditions. We may utilise affiliate links within our content, and receive commission.
Disclaimer: The text below is an advertorial article that is not part of Cryptonews.com editorial content.
One of the most promising cryptocurrencies in 2022, Tamadoge (TAMA), is a play-to-earn metaverse platform that allows users to earn in-game rewards and leverage NFT protocols.
Tamadoge (TAMA) is the native cryptocurrency & utility token of the Tamaverse – this decentralized project which deploys exciting web 3.0 functions on gaming platforms via blockchain technology. The cryptocurrency is currently available to buy and has collected over USD 1,750,000 during its ongoing beta presale.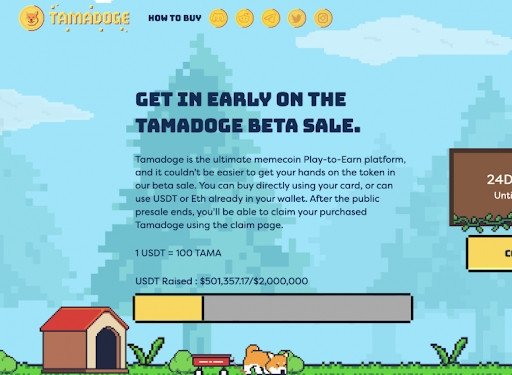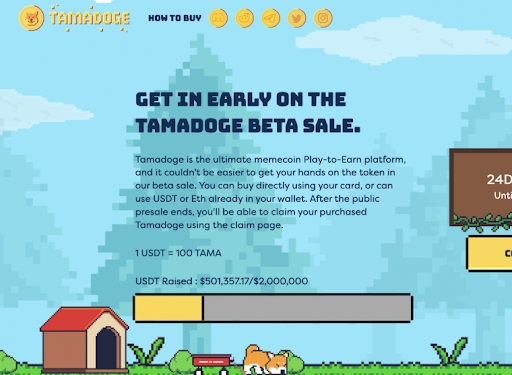 Investors can buy TAMA until September 2nd for only USD 0.01 per token. Afterwards, the price will increase by 25% till the end of Q4 2022. The project expects to reach its beta presale hard cap target of USD 2 million and collect more than USD 10 million via the presale round.
One of the best cryptocurrency projects, Tamadoge will be available on centralized exchange (CEX) LBank and decentralized exchange (DEX) Uniswap in the future. As we have witnessed with popular meme tokens, we can expect high trading volume and upwards price movement once tokens are available on global exchanges.
Will Tamadoge Flip Dogecoin?
Dogecoin is one of the biggest meme coins, with a market cap of more than USD 9 billion. In 2021, DOGE rewarded investors with a near 7,000% return on investment. Can TAMA replicate the success of Dogecoin and become the next cryptocurrency to explode?
Firstly, Tamadoge aims to be one of the best metaverse games that provide its community members and players with real utility. Players reach TAMA to buy virtual items and receive rewards on the Tamaverse. Therefore, the success of the P2E platform will lead to a higher demand for the token.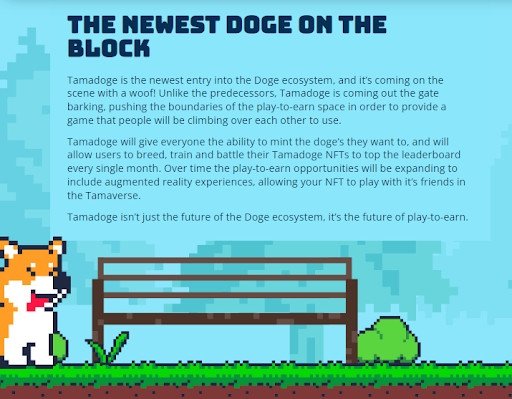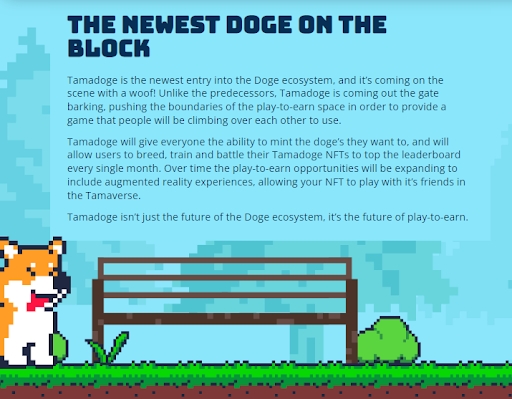 Dogecoin has not provided real use-cases for community members. Most of its success has been its affiliation with Elon Musk, the CEO of Tesla. Besides social media support, Elon Musk also offered DOGE as a payment method to buy Tesla merchandise. However, Dogecoin has lost 90% of its market cap since 2022.
Tamadoge also provides deflationary tokenomics, making it a potentially favourable token over DOGE. Since its launch, Dogecoin has increased its token supply from 100 billion to 132 billion.
However, TAMA will have a maximum supply of 2 billion tokens. Aiming to be a deflationary asset, Tamadoge will burn 5% of all tokens spent on the ecosystem. Therefore, the goal is to reduce the overall supply in the long run. Popular cryptocurrencies like Bitcoin provide similar tokenomics to promote an increase of demand against supply.
NFT & Metaverse Interoperability
The main feature of the Tamadoge platform is the P2E features and functions available to players. The platform offers Tamadoge pets – which are virtual dog-like avatars that can be created, bred and traded on the Tamaverse ecosystem.
Each pet Tamadoge will be minted as an NFT (non-fungible tokens) via smart contract functionality. Platform members can purchase Tamadoge pets using TAMA from the Tama store. The virtual items will boast individual characteristics, advantages and weaknesses.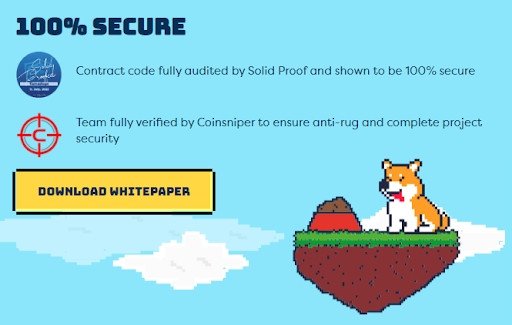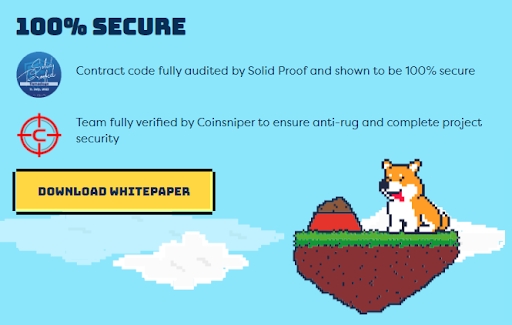 Players can use these items to compete against other community members to earn points on a monthly leaderboard.
The top performers will eventually be rewarded with in-game rewards via TAMA tokens. In fact, 65% of all tokens spent will be re-distributed among P2E prize pools to the winners. Thus, community members can access P2E functionality, NFT investment opportunities and a strong digital asset to invest in via the Tamadoge platform.
The Road Ahead for Tamadoge
One of the best play-to-earn games in 2022, Tamadoge, will provide users with multiple ways to access their decentralized project. According to the Tamadoge whitepaper, the developers are working on an Augmented-Reality (AR) app that will come out by Q4 2023.
The app will provide similar P2E dynamics as the web-based platform and looks to provide players with a simpler way of accessing the Tamadoge metaverse. Secondly, Tamadoge has always been keen to implement major partnerships to secure its long-term future.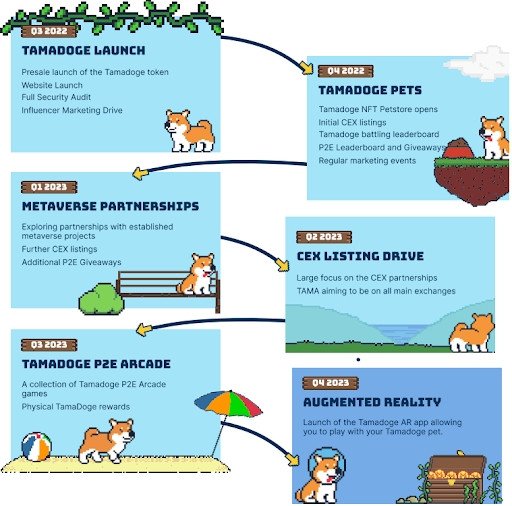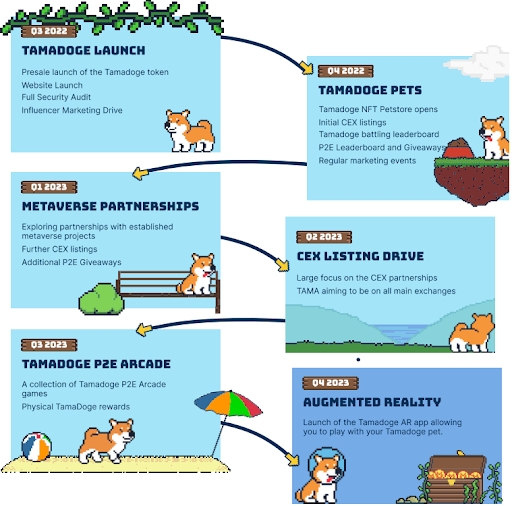 20% of the entire TAMA token supply is reserved for future CEX and DEX listings – such as LBank and Uniswap. Tamadoge is also looking to make strategic partnerships with other metaverse projects in Q1 2023. The remaining 30% of the supply will be released over the next 10 years and can be accessible via minting.
Other Tamaverse projects include a P2E arcade, where players can play a collection of arcade games and win physical Tamadoge rewards.
Users interested in learning more about the project can subscribe to the official Telegram group and stay updated. Admins will never DM you first, beware of scams where impersonators copy the profile pic and name of admins or moderators.
How to Buy Tamadoge
Interested investors can purchase TAMA during its beta presale now. The sections below provide a step-by-step analysis of how to buy Tamadoge in 2022:
Step 1: Set up a Crypto Wallet
You need to set up a cryptocurrency wallet before purchasing TAMA tokens.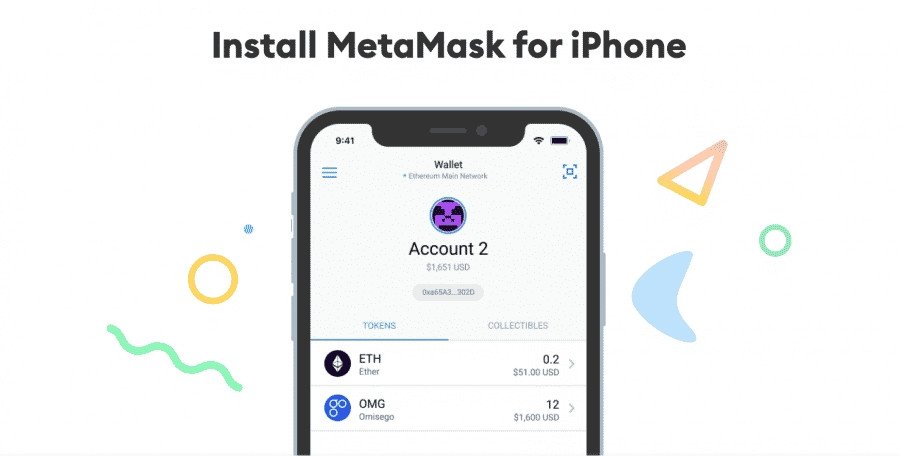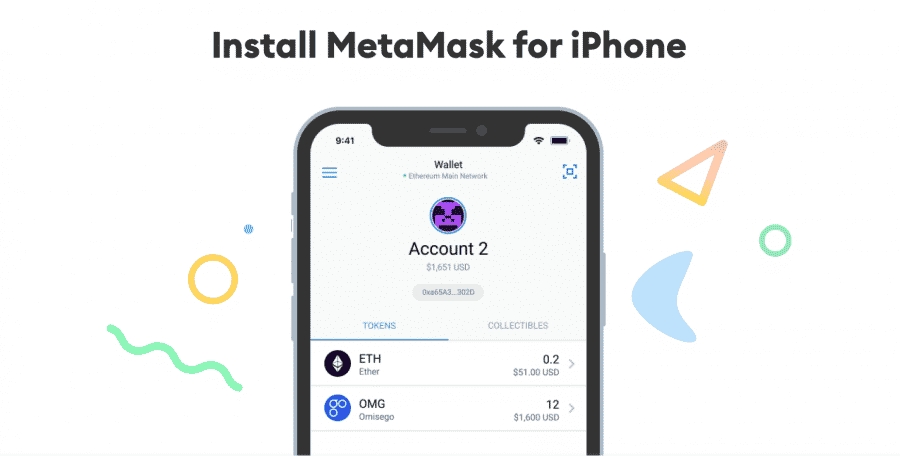 Interested investors can buy Tamadoge with MetaMask – one of the best crypto wallets that provide on-chain support to investors.
Head over to MetaMask and click on 'Download'.
Step 2: Buy ETH or USDT
Interested investors can purchase TAMA with ETH or USDT tokens. Therefore, investors can either buy Ethereum or USDT from a cryptocurrency exchange and transfer it to their MetaMask wallet.
It's also possible to buy TAMA using a debit/credit card via the popular fiat on-ramp Transak.
Step 3: Link MetaMask to Tamadoge Presale Platform
The next step is to go on the Tamadoge website and click on 'buy'. Traders can then click 'Connect Wallet' and choose their wallet provider to connect with the presale platform.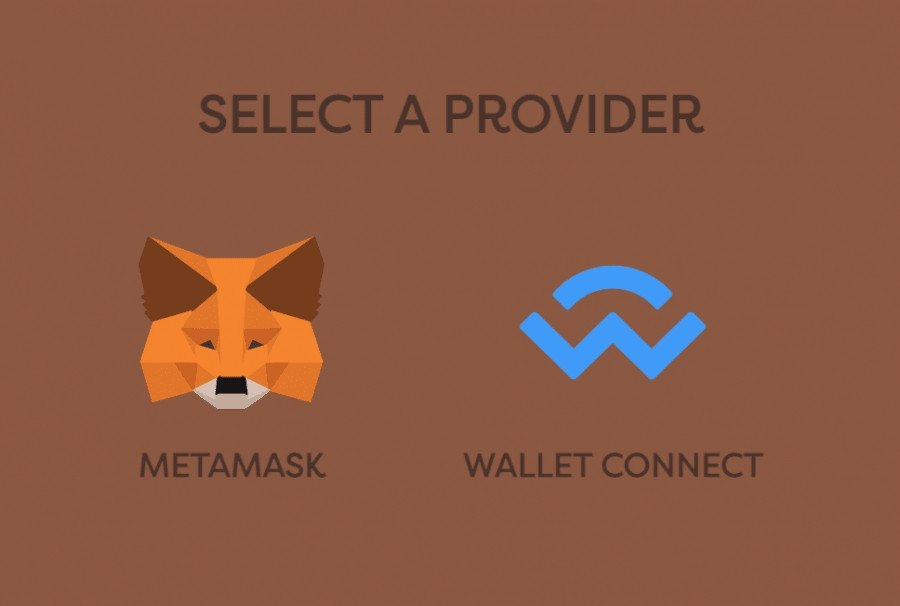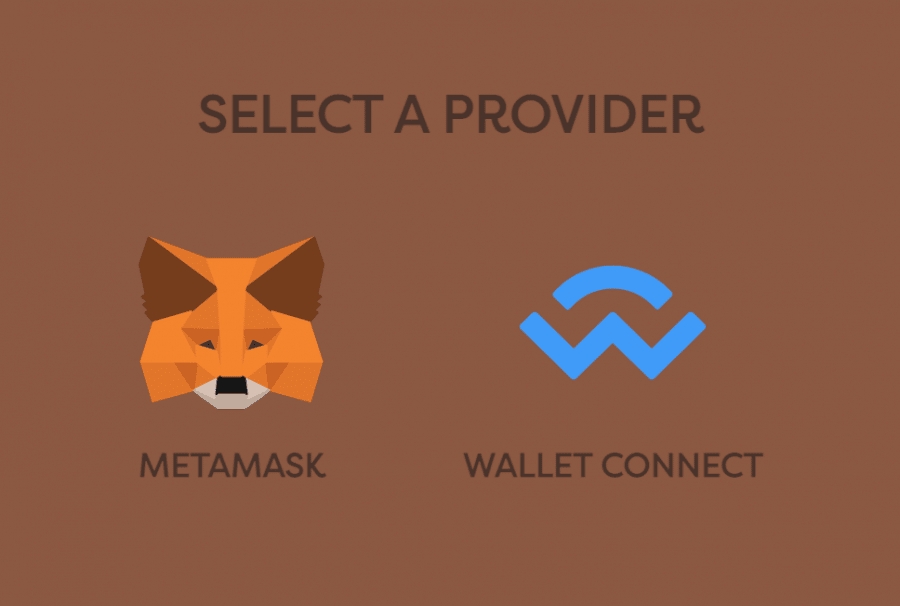 Follow the instructions to officially link the wallet.
Step 4: Buy TAMA Tokens
The final step is to buy TAMA. Simply enter the amount of TAMA you would like to purchase and select 'Convert ETH' or 'Convert USDT'. Users need to purchase a minimum of 1,000 TAMA.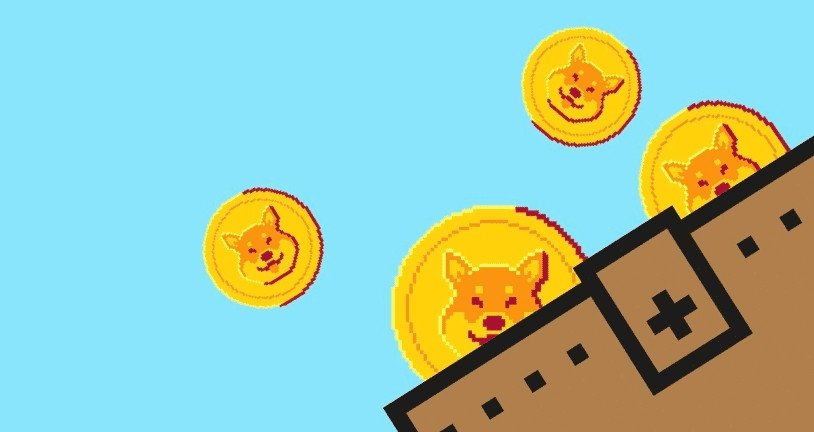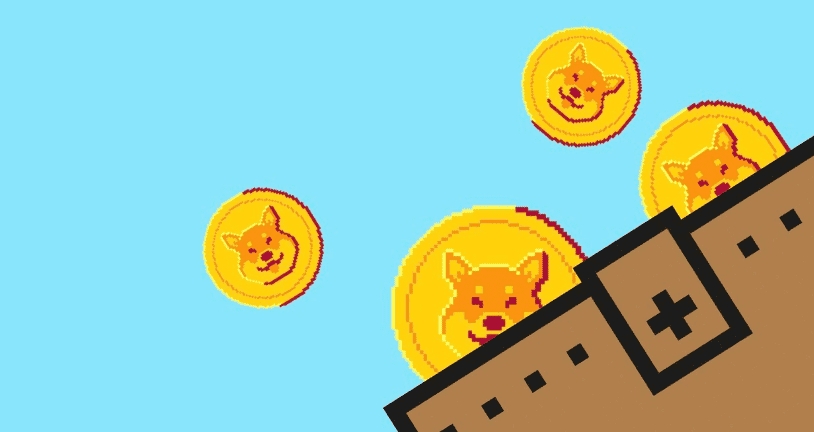 Finally, you can claim their TAMA tokens once the presale ends. Once the presale period is over, click on 'claim' on the Tamadoge website's homepage.
---