Taiwanese City Wants to Woo Tourists with Stablecoin
The Taiwanese municipality of Kaohsiung is set to launch a digital fiat "stablecoin," backed by the local tourism bureau and financial authorities – with a pilot scheme slated for launch later this month.
Kaohsiung has a population of nearly 3 million, and is Taiwan's third largest city. It is also a busy tourist destination, and has enjoyed enormous popularity among South Korean travelers of late – to the extent that regional government authorities are hoping to expand the size of the local airport to cope with demand.
Per reports from Taiwan's China Times and mainland Chinese news agency Xinhua, the move is a direct response to an influx of (particularly South Korean) tourists, and a pilot for the Kaohsiung Coin project will be launched on January 18 at three tourist hotspots – the Nanhua market district, the Guanghua market area and Liuhe, another popular commercial zone.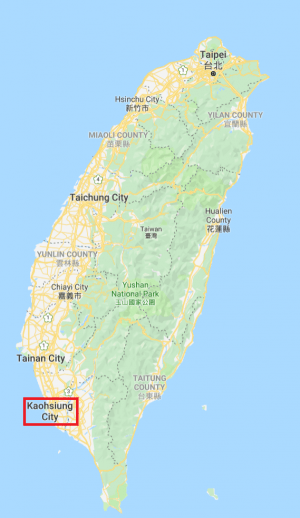 China Times reports that South Korean governmental officials attended a Kaohsiung Coin transaction demonstration held at the Liuhe Night Market this week. Authorities confirmed that the coin will be underpinned by blockchain technology – although did not reveal details about which platform it would be using – and stated that users would be able to spend Kaohsiung Coin tokens via a smartphone app.
The chairman of the Kaohsiung City Tourism Bureau is quoted as saying that the stablecoin has been in the pipelines since the run-up to the Taiwanese elections last year. The tourism authorities will also set up a department to promote the use of the coin.
The reports' authors claim that, if successful, Kaohsiung authorities will seek to integrate the token into the local economy more widely, allowing city residents to pay for public transport and other services using the Kaohsiung Coin.
Last year, a Taiwanese fintech startup named Green World claimed it was planning to launch its own stablecoin, and was attempting to win over the support of major Taiwanese banks and financial institutions. However, Kaohsiung authorities claim their token will indeed be "Taiwan's first digital currency."
Taiwan also tightened its governance of cryptocurrencies late last year – handing its regulatory Financial Supervisory Commission new policing powers over cryptocurrency exchanges, and granting the commission permission to block potentially fraudulent transactions.
Stablecoin projects have been springing up all over South Korea in recent months, with Japanese financial institutions and cryptocurrency companies also keen.
And per a recent report, three unnamed central banks are currently mulling the idea of issuing national digital currencies.
---