Symmetrical Triangle Breakout: Bitcoin Price Prediction Targets $27,600 Today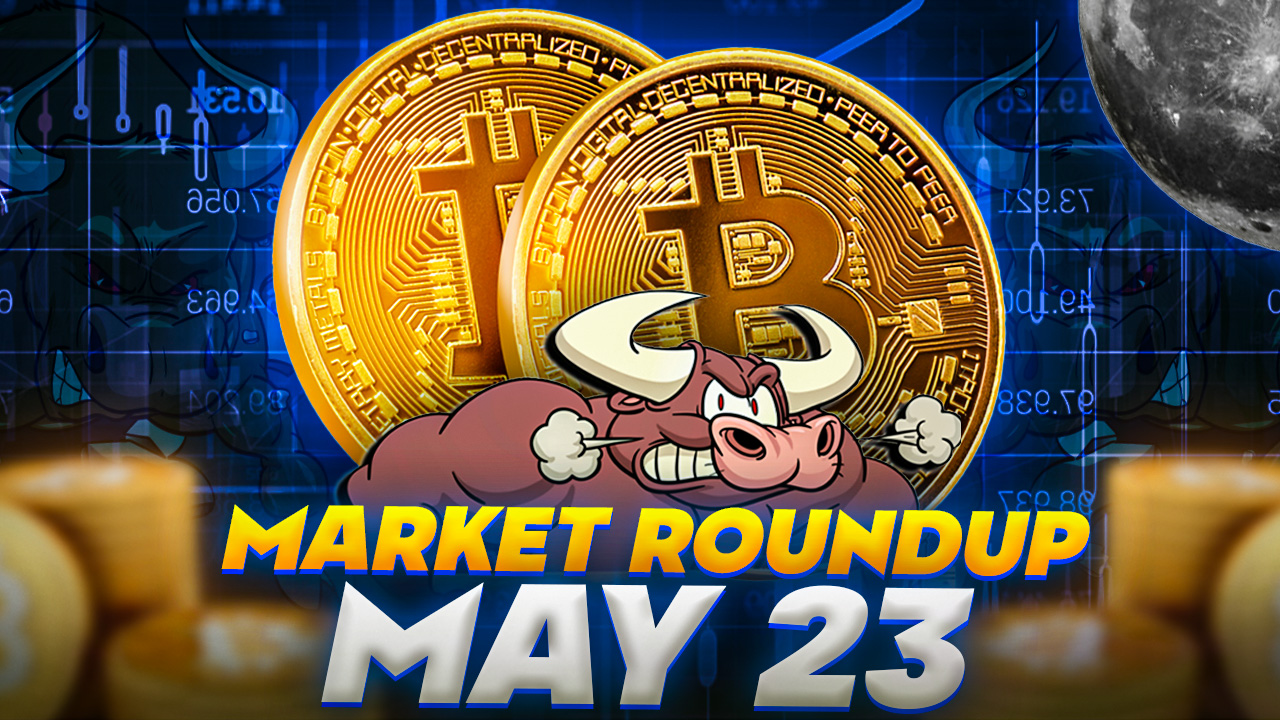 In the exciting world of Bitcoin trading, all eyes are on the market as Bitcoin's price shows signs of a symmetrical triangle breakout.
This pattern, characterized by converging trendlines, indicates a period of consolidation and signals an imminent price movement.
Bitcoin enthusiasts and traders are eagerly anticipating whether this breakout will propel the price toward the key resistance level of $27,600.
Today's market activity holds the potential for significant gains, making it an important day for Bitcoin investors.
Let's delve into the analysis and predictions surrounding this symmetrical triangle breakout and its potential impact on Bitcoin's price trajectory.
US Debt Ceiling Talks and Hong Kong's Regulatory Changes
The unexpected pause in US debt ceiling talks has sparked uncertainty and raised fears of a possible default.
This development is anticipated to favor Bitcoin, as the cryptocurrency is often seen as a hedge against economic instability.
Consequently, Bitcoin's appeal may increase, leading to higher demand and potentially increasing its price.
On a different note, the Securities and Futures Commission (SFC) in Hong Kong is preparing to allow licensed platforms to cater to retail investors.
This regulatory change could positively influence Bitcoin's price, as it opens up opportunities for regulated platforms and potentially encourages greater investor participation.
Please note that the above analysis and predictions are based on current information and market trends, and they should be interpreted with caution as the cryptocurrency market is highly volatile.
Bullish US Dollar Hampers Bitcoin's Momentum
The US Dollar has recently reached its highest level since March 20, which poses potential limitations on the upward trajectory of Bitcoin (BTC).
The hawkish comments from Federal Reserve (Fed) officials, signaling expectations of higher interest rates, have bolstered the US Dollar and weighed on BTC's performance.
In addition, the anticipation of a debt ceiling agreement in the US and the rise in US Treasury bond yields have further supported the strength of the US Dollar.
These factors are expected to exert a negative impact on BTC's performance.
Marathon Digital Holdings Backs Bitcoin Core Development
Marathon Digital Holdings, a prominent Bitcoin mining company, made a significant announcement during the Bitcoin 2023 conference.
They have pledged their support for the development of Bitcoin Core client software and have committed to matching donations to the non-profit organization Brink, which focuses on Bitcoin protocol development.
With a two-for-one matching scheme, Marathon Digital Holdings aims to contribute up to $500,000, providing crucial financial stability for Bitcoin Core developers who often rely on grants.
This initiative sets a commendable example for other companies in the cryptocurrency industry to actively support the ongoing development of Bitcoin.
This news emphasizes the significance of ongoing technological advancements in Bitcoin, which can positively influence its price.
The positive industry response and potential for additional donations demonstrate a collaborative effort to enhance Bitcoin's funding ecosystem and foster innovation.
These developments are viewed as contributing factors that have a positive impact on BTC, helping to mitigate deeper losses and maintain market stability.
US Presidential Candidates Kennedy and Gabbard Defend Bitcoin's Ideals and Support its Adoption
Robert F. Kennedy Jr and Tulsi Gabbard, prominent US Democratic presidential candidates, showed strong support for Bitcoin's ideals of decentralization and privacy at the Bitcoin 2023 conference.
Their defense highlighted the lack of clear crypto guidance and stifling regulations in the United States.
Kennedy, with his environmental law and civil rights background, resonates with the Bitcoin community. He expressed support for Bitcoin ownership and warned against government control.
Additionally, Kennedy became the first presidential candidate to accept Bitcoin donations.
While their endorsement boosts Bitcoin's reputation, the direct impact on its price remains uncertain and depends on broader market dynamics.
Bitcoin Price
Bitcoin (BTC) continues its upward momentum, maintaining strong support above the $27,000 level. Currently, it is trading at $27,310, with a notable 24-hour trading volume of $14 billion.
BTC has experienced a surge of nearly 2% in the past few hours. This upward trend is fueled by the prevailing risk-on sentiment in the cryptocurrency market, driving the overall value of cryptocurrencies.
The global market capitalization of cryptocurrencies has surpassed $1.14 trillion, reflecting a growth rate exceeding 2.50%.
Bitcoin is currently undergoing an exciting surge in its price, surpassing the resistance levels within the range of $27,000 to $27,200.
This significant breakthrough is supported by the presence of a symmetrical triangle pattern and a bullish trend line, indicating a strong momentum in the market.
Bitcoin is now setting its sights on surpassing the resistance level at $27,650, with the potential for further gains reaching as high as $28,300.
Technical indicators such as the Relative Strength Index (RSI) and Moving Average Convergence Divergence (MACD) further reinforce the bullish sentiment.
The RSI has successfully crossed above the 50 thresholds, while the MACD remains in positive territory above zero.
Moreover, the 50-day exponential moving average acts as a reliable support level at $26,800, providing added confidence in Bitcoin's upward trajectory.
It is advisable to closely monitor the $27,200 level, as a breakthrough at this point could signify the continuation of Bitcoin's impressive ascent.
Top 15 Cryptocurrencies to Watch in 2023
Cryptonews Industry Talk presents an exciting lineup of cryptocurrencies that are poised for a bright future in 2023.
These digital assets have been carefully selected for their promising outlooks, indicating substantial potential for growth both in the short and long term.
With their unique features and innovative technologies, these cryptocurrencies are positioned to thrive and make significant advancements in the years to come.
Get ready to explore the exciting possibilities that lie ahead for these digital currencies.
Disclaimer: The Industry Talk section features insights by crypto industry players and is not a part of the editorial content of Cryptonews.com.
Find The Best Price to Buy/Sell Cryptocurrency
---