Swords of Blood Up and Running as Presale Stage 3 Extended
Disclaimer: The text below is a press release that is not part of Cryptonews.com editorial content.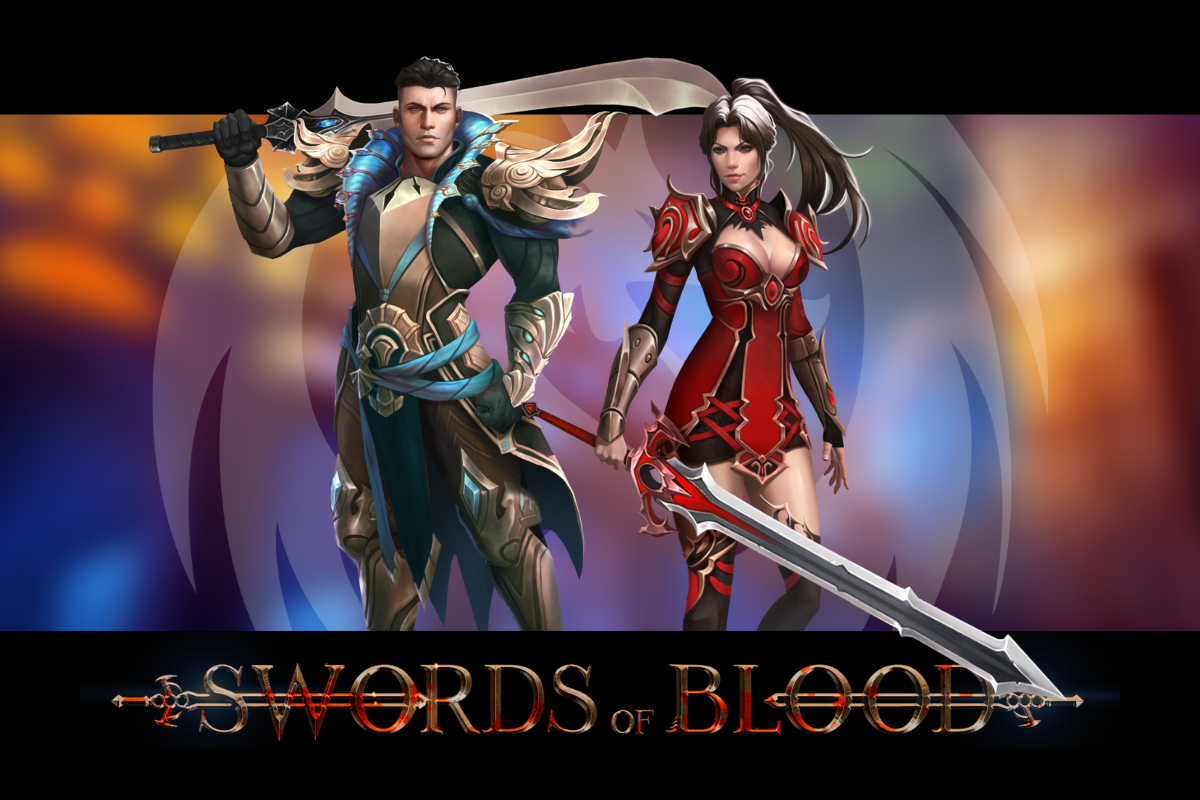 Blockchain technology has fueled the growth of the cryptocurrency gaming industry, resulting in a variety of captivating games. However, not all games are equal, and only a few possess the potential to succeed by seamlessly incorporating an engaging storyline into gameplay.
Experienced game developers understand that integrating captivating plotlines is vital for achieving success. A game's excellence extends beyond graphics, gameplay, or narrative alone, but rather encompasses a combination of these elements that result in an exceptional experience and ensure the game's longevity.
Swords of Blood is a unique P2E RPG game that stands out due to its exceptional gameplay mechanics and features. This game has generated significant excitement, and we will explore it extensively, including the presale, game features and mechanics, project review, and its potential impact.
You Can Play Swords of Blood Right Now
For those of you who can't wait to get started, you can start playing Swords of Blood right away, as the game is available to play. It's off to a successful start, as there have been over 4 million app downloads on the iOS and Google Play app stores.
So far, the game has also managed to raise over $6 million in in-app purchases. It's clear that users are really taking to the game and are happy with the experience. It will be a long time before they complete the game, however, as there are over 250 hours of campaign gameplay experience. There are also multiple game modes, including a 16-player multiplayer PvP.
The Ultimate P2E Gaming Experience
Swords of Blood utilizes the Polygon blockchain technology to provide players with a hack-and-slash RPG game that rivals AAA games in terms of the gaming experience it offers. With its impressive combat mechanics, stunning graphics, engaging gameplay, and multiple modes, the game ensures that players are constantly entertained.
What truly distinguishes Swords of Blood in the cryptocurrency gaming industry is its captivating narrative. Set in the World of Ezura, a realm plagued by violence, deceit, and malevolence after the Dragon Betrayer's defeat of the Bladebound Order, the game presents a vast storyline. The ancient goddess Sentinel, moved by centuries of darkness in Ezura, resurrects the last descendant of the Bladebound lineage, entrusting them with the task of restoring the land to its former glory.
Swords of Blood stands out by offering a unique and immersive gameplay experience intertwined with its captivating narrative. Within the devastated land of Ezura, players can assume various roles, such as warriors or battle-mages. Through intricately woven storylines, they embark on quests and acquire valuable loot, making their journey all the more engaging.
Swords of Blood presents a user-friendly interface, particularly for players familiar with loot-based RPGs. It offers numerous opportunities to acquire powerful armor and weapons, engage in item crafting, and forge personalized weapons, allowing players to tailor their characters and devise effective strategies that suit their preferred playstyle.
Moreover, the game includes a PvP mode for those who seek competitive gameplay. This mode enables players to put their strongest builds to the test against other players, refining their strategies accordingly.
The developers of Swords of Blood prioritize delivering an enjoyable and captivating gameplay experience rather than focusing solely on monetization. This is evident in the game's availability for free on both PC and mobile platforms. Furthermore, the game supports cross-play functionality, enabling players to interact and engage with others, regardless of the platform they choose to play on.
A Satisfying Gameplay Loop
Swords of Blood shares similarities with other action RPGs in its focus on player empowerment and progression, alongside providing challenging gameplay. The game achieves a balanced difficulty level that entices players with the prospect of better loot, creating a satisfying gameplay loop.
In Swords of Blood, players embark on dungeon expeditions, which may be part of the main story campaign or special event dungeons. Within these dungeons, they confront formidable monsters, bosses, and traps that they must overcome. Successful completion of these dungeons rewards players with valuable items such as gear, weapons, magic items, resources, gold (one of the in-game currencies), or special items. These rewards can be utilized to upgrade existing equipment or forge new ones. Additionally, players have the option to sell their gear and weapons as non-fungible tokens (NFTs). Equipped with enhanced gear, players can venture into increasingly challenging dungeons as they advance further in the game.
You Can Still Enter The Swords of Blood Presale
To participate in the investment opportunity of Swords of Blood, individuals can take part in the presale 3 of SWDTKN, the ecosystem's token. The presale offers various tiers, each granting unique benefits and rewards. These include early beta access, physical merchandise like a hoodie or a letter opener, as well as in-game items. The highest tier encompasses all the advantages of lower levels and includes a full-sized Sword of Blood crafted by Ben Abbott.
At present, the SWDTKN presale 3 is ongoing, with a token price of $0.012. This is the final presale round. Interested investors have the option to purchase the token using USDT, USDC, ETH, or DAI. The token will be listed for $0.015.
Swords of Blood is Not One to Miss Out On
With its immersive and dynamic environment, polished gameplay, and engaging storyline, Swords of Blood possesses the potential to make a significant impact in the Play-to-Earn (P2E) market. These combined factors position it as a strong contender for becoming one of the most successful games in its genre.
Furthermore, the game's dedication to continuous support and content updates ensures that players remain engaged and entertained for an extended period of time. Its high production value also appeals to gamers outside the blockchain space who have certain expectations regarding quality.
Swords of Blood has the potential to bridge the gap between the crypto market and the wider gaming industry. As a result, the presale presents an enticing opportunity for both dedicated and casual gamers. The SWDTKN token is definitely worth keeping an eye on as it unfolds.

---