Swords of Blood is a P2E Game That Could Be the Next Big MMORPG
Disclaimer: The text below is a press release that is not part of Cryptonews.com editorial content.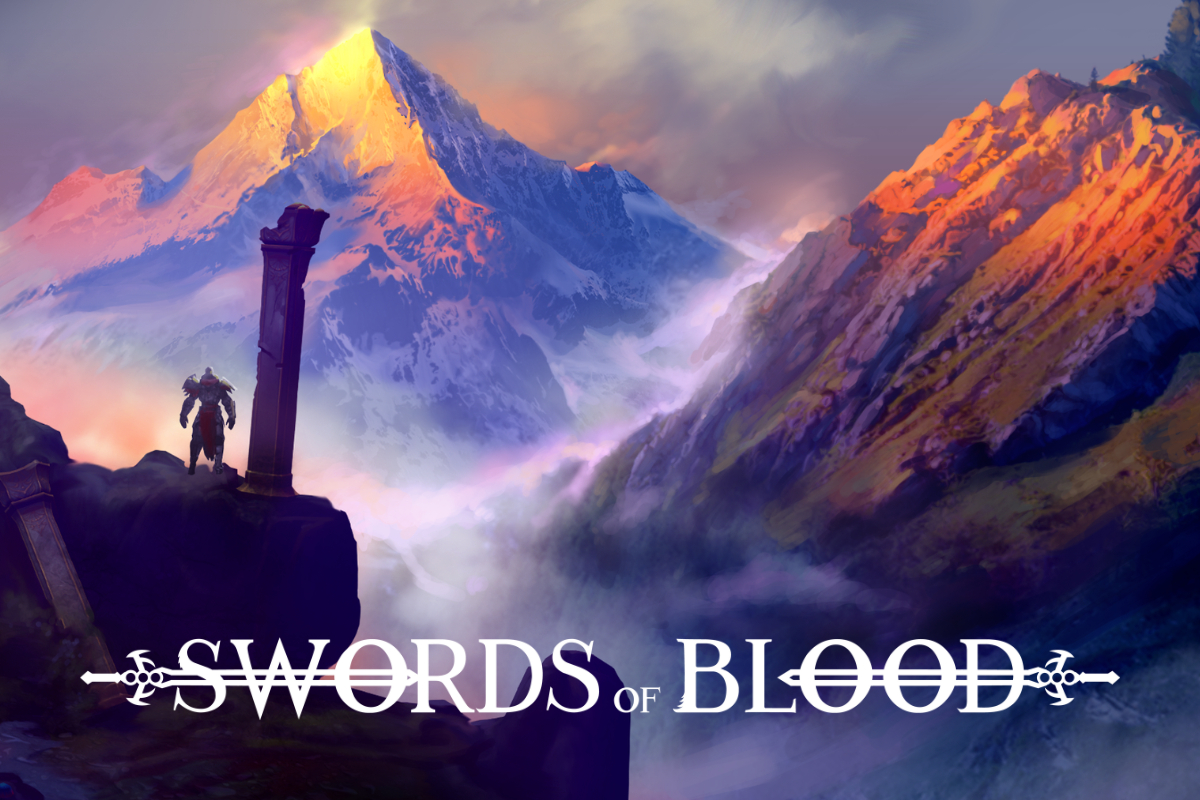 The world of cryptocurrency gaming is rapidly expanding, providing a diverse range of captivating games that employ blockchain technology. Nonetheless, not every game is created equal, as only a handful have the potential to succeed by seamlessly integrating a cohesive narrative with the gameplay.
Experienced game developers recognize that combining these elements with an immersive storyline is essential for achieving success. A game's appeal goes beyond just its graphics, gameplay, or storyline. When all these factors are skillfully blended, it results in a unique experience that will enthrall players for years to come.
In this article, we explore the unique qualities that set Swords of Blood apart from other games, offering a thorough examination of its gameplay mechanics, exceptional features, and valuable insights into the presale.
Swords of Blood Has All the Elements of a Good Game
Swords of Blood is a role-playing game that functions on the Polygon blockchain, providing a top-tier gaming experience comparable to AAA titles. Its impressive visuals, engaging gameplay, and flashy combat mechanics set it apart, while its varied game modes ensure players remain entertained.
Moreover, the game's intricate backstory takes place in the perilous World of Ezura, where violence, deception, and evil forces reign supreme following the Dragon Betrayer's triumph over the Bladebound Order. After millennia of darkness, the ancient goddess Sentinel took pity on Ezura and resurrected the last surviving Bladebound descendant to restore the land to its former glory.
Swords of Blood distinguishes itself from other cryptocurrency games by providing an immersive storyline that delivers a unique gaming experience. In the war-torn world of Ezura, players assume the roles of battle-mages or warriors, embarking on quests with intricately woven storylines to acquire the most valuable loot.
Experienced players of loot-based role-playing games will find Swords of Blood user-friendly. It enables players to acquire powerful weapons and armor, craft items, and forge weapons to customize their characters while formulating strategies that complement their preferred playstyle. Furthermore, Swords of Blood includes a PvP mode that caters to competitive gameplay enthusiasts. Players can challenge other players with their strongest builds and optimize their approach accordingly.
Swords of Blood is accessible for free on both PC and mobile platforms and supports cross-play between them. The game's developers have prioritized delivering an enjoyable gaming experience over generating revenue.
Furthermore, Swords of Blood provides players with various game modes to keep them entertained. For instance, there's the Monster Hunt dungeon, which requires players to battle waves of monsters, and the Boss Fortress, where players must collaborate with four others to fight bosses. Those who prefer PvP gameplay can engage in head-to-head battles with rewards, and Daily Dungeons offer unique challenges for special rewards.
Swords of Blood strives to promote the adoption of Web3 gaming among conventional gamers by offering an immersive and engaging gaming experience that incorporates blockchain functionalities. The game is free to access and prioritizes player retention and monetization by providing seamless gameplay and attractive aesthetics.
Watch Out for The Swords of Blood Presale
Individuals interested in investing in Swords of Blood can take part in the SWDTKN presale, which serves as the fuel token for the game. The presale has several tiers, each with unique rewards. These rewards range from early beta access in the first tier to a handcrafted Sword of Blood by Ben Abbott and benefits from the lower levels in the highest tier. Additionally, other levels offer rewards such as in-game items and physical merchandise like hoodies and letter openers.
Swords of Blood has a playable MVP version that includes various game modes for players to enjoy. The main campaign, featuring three difficulty levels, is reminiscent of the popular Diablo franchise.
The Swords of Blood development team is committed to eliminating the entry barriers typically present in Play-to-Earn games, making blockchain gaming more accessible to everyone. When players log in, a Stardust custodial wallet is automatically created, offering a secure means of storing, purchasing, and selling tokens and in-game items. Players can purchase tokens directly through their wallet using their debit or credit cards, thanks to a partnership with Simplex, without the need for an external wallet setup.
Swords of Blood Has An Experienced Team
Swords of Blood's development is led by a team of industry veterans, including CEO James Seaman, COO Jeremy Brown, and Game Development Director Mariusz Szynalik. Their collective experience in creating popular video game franchises and brands such as Xbox, PlayStation, Ubisoft, Halo, Call of Duty, Assassin's Creed, The Sims, and Sim City, among others, adds significant value to the development of Swords of Blood.
The project has also received support from prominent investors like Master Ventures, Shugo Ventures, Magnus Capital, Metavest, Fundamental Labs, Krypital Group, and others.
RPGs Could Forever Be Changed After Swords of Blood
Swords of Blood possesses several attributes that indicate its capability to become a leading contender in the Play-to-Earn gaming arena. The game's captivating atmosphere, finely crafted gameplay elements and gripping narrative come together to form a potential breakthrough in this field. Those interested in the game should keep a close eye on the presale.
---