Swords of Blood Host Founders Loot Box Sale as Presale Approaches Funding Milestone
Disclaimer: The text below is a press release that is not part of Cryptonews.com editorial content.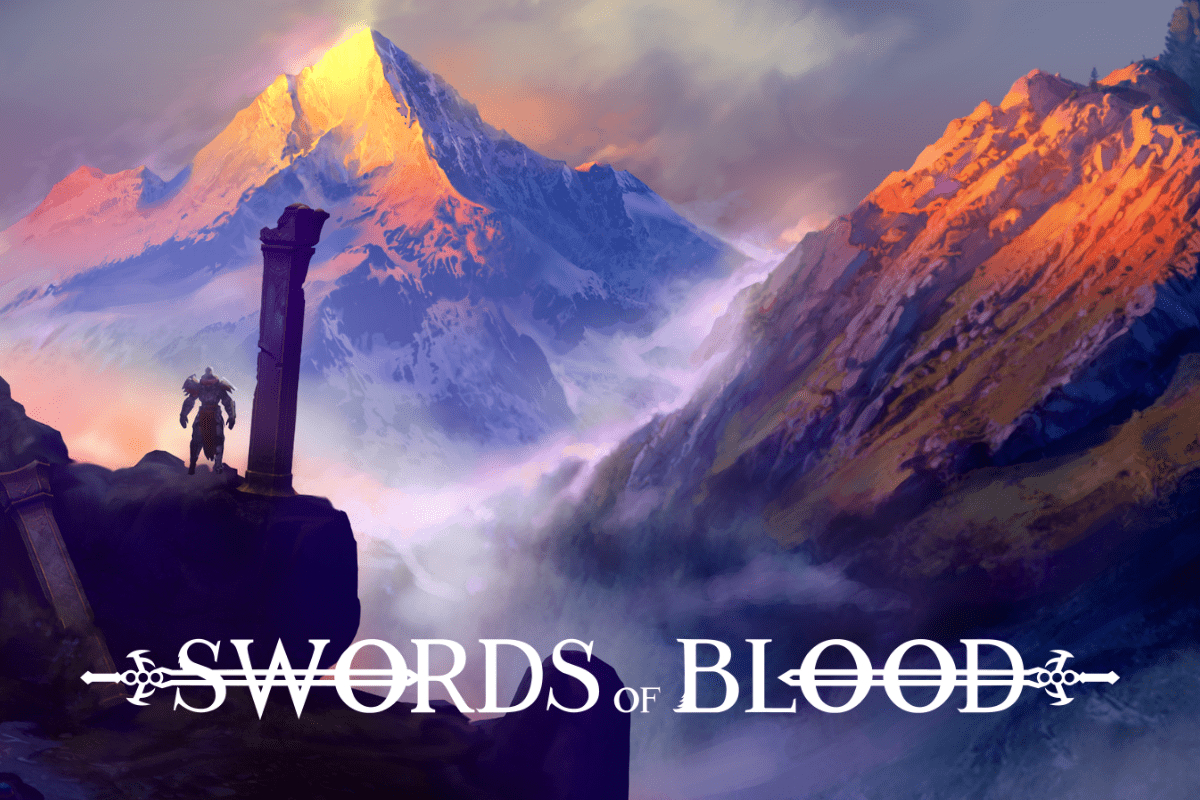 The Swords of Blood presale has been nothing short of a success after the team quickly approaches the $1.37 million funding milestone they set out to achieve. The presale is currently in the last stage, with investors awaiting an IDO announcement in the coming days.
While the final stage of the presale reaches its conclusion, the team behind Swords of Blood has decided to give back to the community with another hugely requested loot box sale. This time, the team will be selling a limited collection of the Founder's Boxes - a collection of loot boxes that will only be available to presale buyers. These boxes contain Legendary in-game items that can help your character level up to progress through the game faster, with some added gold and gems to use in-game.
Swords of Blood: The First AAA-Quality Hack-and-Slash Thriller on Polygon
If you're into hack-and-slash thriller games like Diablo, Swords of Blood is the perfect GameFi play-to-earn ecosystem for you. Swords of Blood is the first AAA-quality, fast-paced hack-and-slash thriller on the Polygon blockchain. The game boasts flashy combat mechanics, stellar graphics, and a wide range of game modes for every style of player to enjoy.
The presale for Swords of Blood has been exceptional as investors quickly rushed to be a part of the P2E ecosystem that builds on top of a popular title released in 2019 and attracted over 4 million downloads. Although unfinished, the previous title was released on mobile devices and still retains a huge player base.
Swords of Blood allows players to become fearless dungeon crawlers, bounty-hunting battle mages, or powerful warriors as they embark on an adventure to bring peace back to the World of Ezura. Unfortunately, the world has become a place of violence and betrayal after the Dragon Betrayer wiped out the Bloodbound Order, previously sworn to protect Ezura. It's now up to the players to eliminate the Dragon Betrayer and restore peace to the world.
Grind For Loot and Level Up Along The Way
The game allows players to immerse themselves in hours of an epic storyline as they battle through the enemy to defeat the Dragon Betrayer. Along the journey, players experience old-school isometric gameplay as they grind for loot and rare equipment. The loot allows them to craft epic gear as they forge weapons of magic and iron to build devastating attack combinations to hack and slash through beasts, demons, goblins, assassins, wizards, and flying seahorses.
The great thing about the game is that all the Legendary in-game items can be played with and are hosted as NFTs - or GUTs. The great thing about these GUTs is that they can be leveled up using magical items in the game. For example, each item in the game is part of an Items Progression System, which sees them increasing in power as the player uses the Elements to their advantage.
For those looking to get ahead in the game before its release, the team recently announced that they would sell a Founders Box that provides players with a range of GUTs that can be used to power up characters and level up in the game.
Swords of Blood Founders Box Sale Started June 1, 2023
Swords of Blood recently announced that they would be hosting another loot box sale after being requested by the community on several occasions. This time, the team will sell The Founders Box, which contains a range of GUTs to use in-game, alongside some gold and gems.
The Founders Box is expected to go on sale on June 1 at 5 PM UTC. There will be three variations of Founder's Boxes up for grabs;
Basic Epic Founders Box
This box contains 1 Legendary-0 item, 600 gold, and 200 gems. It will cost $50, and there are 2,500 available to purchase.
Medium Legendary Founders Box
This box contains 2 Legendary-0 items, 1 Legendary-1 item, 1,300 gold, and 450 gems. It will cost $100, and there are 1,500 available. The box also includes a bonus of $20 worth of SWDTKN at TGE prices.
Big Legendary Founders Box
The final box is the rarest. It contains 5 Legendary-0 items, 2 Legendary-1 items, 3,000 gold, 1,000 gems, and $50 worth of SWDTKN at TGE prices. This box costs $200, and there are only 1,000 available.
All Founders Boxes contain a limited edition Founders Avatar Frame that players can display on their in-game avatars. Overall, those looking to get ahead of the competition are bound to be at an advantage if they purchase one of the loot boxes before they sell out.
Presale Final Stages Upon Us: Invest Before It's Too Late
The final stage of the Swords of Blood presale is finally upon us, and there's not too much time before you can get involved in the next P2E sensation for blockchain-based gaming. The final stage of the presale is selling the SWDTKN at a price of $0.012, which still provides respectable unrealized gains when the token launches on tier-1 exchanges at a price of $0.015.
With its AAA-quality, epic storyline, thrilling combat mechanics, and heavyweight team, Swords of Blood is expected to become one of the hottest GameFi titles in 2023 once the official version is launched later in the year.
---