Swords of Blood Hack-and-Slash Expected to Bring a New Wave of Crypto Adoption
Disclaimer: The text below is a press release that is not part of Cryptonews.com editorial content.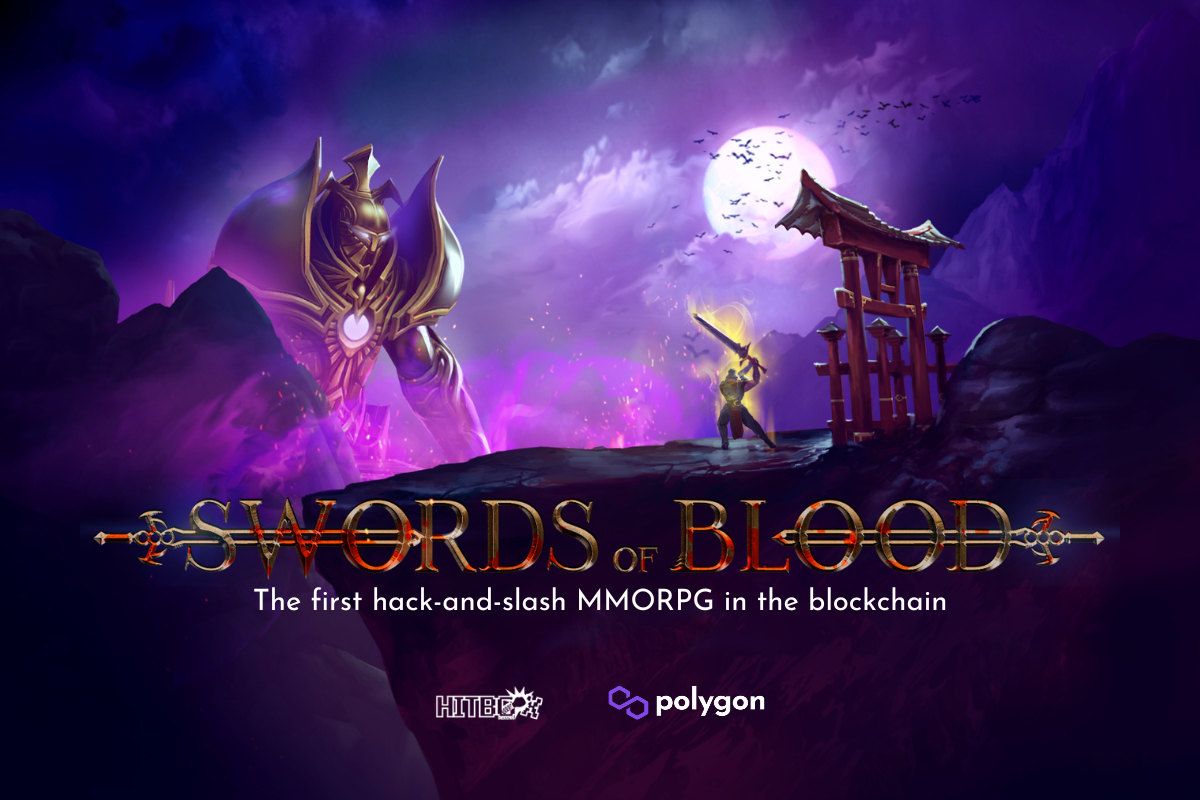 Swords of Blood is an exciting AAA-quality hack-and-slash experience that aims to bring a new wave of crypto adoption through epic gameplay. The game allows players to embark on a journey through a magical world as they explore the campaign and group together for multiplayer modes.
Swords of Blood is a cross-play mobile and PC game built on the framework of an award-winning title initially released on mobile devices in 2019. The new updated version of the game now integrates blockchain mechanics to turn the game into a play-to-own experience, allowing players to earn an income through gaming.
Swords of Blood Bringing First AAA-Quality RPG to Polygon
Swords of Blood is the industry's first AAA-quality hack-and-slash role-playing game that's being released on Polygon. The game can boast stellar graphics, flashy combat mechanics, and various game modes to excite all players from different genres.
In the game, players can choose their path when selecting the type of character to become. After choosing a character, they can immerse themselves in dozens of hours of an epic story as they experience old-school isometric gameplay. Along the journey, players can grind for loot, rare equipment, and resources that will help them craft epic gear as they forge weapons of magic and iron.
Through the campaign, players will face monsters that they must defeat by mastering a wide range of weapons and building devastating attack combinations in the hack-and-slash thriller.
The game allows players to explore dozens of locations, fight against beasts, fill their inventory with weapons and armor, and take part in the contest of champions as they fight head-to-head in a PvP tournament.
Immersive MVP Available
The great thing about Swords of Blood is that they've already released a brilliant and highly polished MVP version of its game, even when the presale continues to be underway. The MVP is a fully-fledged version of the game, which includes a whole single-player campaign and multiple multiplayer modes for players to enjoy. In addition, the primary campaign comes in three difficulty tiers, as players have hours of content to explore.
In addition to the primary campaign, the MVP includes an exciting game mode dubbed "Monster Hunt," which requires players to battle off waves of progressively difficult monsters using their attacks and upgrades. There's also a Boss Fortress, which requires players to team up and deal damage against evil bosses. Alternatively, players can choose to test their skills against each other and compete in the PvP arena to earn points and climb a leaderboard to win prizes.
Ultimately, Swords of Blood has the plan to become the biggest community-centric MMORPG on the internet as the team looks to add additional multiplayer features along the way to make this happen.
Set in Ezura - Backed By Heavyweights
Like any AAA-rated title, Swords of Blood is built on top of incredible lore set in the World of Ezura. Unfortunately, Ezura has become a place of evil and violence since its downfall. The Dragon Betrayer took out the Bladebound Order, which was once sworn to protect Ezura, casting the land into 1000 years of darkness.
In desperation, an eternal goddess called Sentinel decided to revive the last member of the Bladebound Order to help bring peace back to the land. This final soldier is now the character that players will take, and it's up to them to finally bring peace back to the land of Ezura.
What's great about the game is its builds on solid foundations laid out by its predecessor game, which was released in 2019 by Artifex Mundi. Although the previous mobile game was largely unfinished, it managed to attract over four million downloads and still has a solid retention base. In addition, the IP rights for the game were acquired by HitBox Games LLC, allowing them to publish the game with new features and turn it into a P2E experience. Furthermore, the acquisition also allowed the new owners to create an e-sports tournament and release a 150-hour expansion pack related to the game.
It doesn't stop there. Swords of Blood is backed by some heavyweight venture capitalists in the space. Some of the biggest names invested include Fundamental Labs, Solana Ventures, Master Ventures, and Gate.io. With partners like these, Swords of Blood has a brilliant springboard that could send it to new heights.
Presale Expected to Sell Out Well Ahead of Schedule
Swords of Blood is just getting started on its new presale for its native token called SWDTKN. The native token will be the primary utility token on the platform and will be used to pay for all fees, fines, and rewards on the platform.
In fact, the utility goes beyond just being a reward token, as players also require the native token to get past certain hero levels and advance in the game. Therefore, there won't be many players in the game's later stages that haven't already bought SWDTKN at some point. It can also be used in the marketplace to swap commodities, characters, and skins.
Swords of Blood is currently in the first stage of the presale, selling the token at a price of 0.054 USDT. However, the presale is utilizing an increasing pricing mechanism, which will see the price of SWDTKN increase during each subsequent presale stage. For example, in the presale's second stage, the token's price will increase to $0.6. As a result, those that purchase the token earlier stand to benefit more from the increasing prices and will come out of the presale with good profits.
---