Swiss Crypto ETP Sees Interest Despite the Market Drop
A crypto-backed exchange traded product (ETP) traded on the SIX Swiss Exchange is seeing interest from buyers, despite the year-long bear market in cryptocurrencies.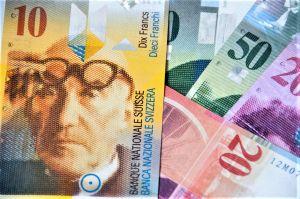 On the Monday morning, it's among top 3 ETPs by performance and turnover. In comparison, on November 26, or six days after its launch, the ETP managed to reach the CHF 425,712 (USD 426,601) turnover, topping the list of ETPs.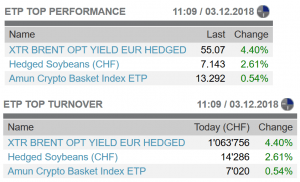 Similar to the better-known exchange traded funds (ETFs), exchange traded product (ETP) is the name given to the broader category of financial derivatives instruments that are traded on public stock exchanges. ETPs encompasses ETFs, exchange traded notes (ETNs), and various tradable certificates.
The fund, named Amun Crypto ETP – with the fitting ticker code "HODL" – is designed as a weighted basket of 5 popular cryptocurrencies, namely Bitcoin, Bitcoin Cash, Ripple XRP, Ether, and Litecoin, and is available for both retail investors and financial institutions.
Bitcoin makes up nearly half of the fund, Ripple has around 30%, Ethereum almost 16%, and Bitcoin Cash, and Litecoin each around 3%.
Since going live on November 21, the ETP has seen mixed performance, in-line with the performance of the overall crypto market, which has also had a rough November. So far, the fund is down about 16% since its launch, but just like the major cryptocurrencies, it has also bounced up by more than 7% from a bottom that was reached on November 27.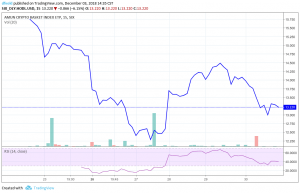 According to Richard Johnson, market structure expert at Greenwich Associates, a market intelligence and advisory firm, some of the interest in the HODL ETP may be due to large institutions seeking opportunities to profit from arbitrage trading between the ETP and the physical market for the underlying cryptocurrencies, The Block reported last week.
How successful this arbitrage trading has been is unclear, but the persistent interest from large trading firms suggests that there is money to be made this way.
According to a Bloomberg report, trading firms Jane Street and Flow Traders provided liquidity to the ETP during its launch, and continues to actively trade it. However, both firms reportedly decline to comment on the extent of their current trading activities in the new ETP.
---