Survey In Canada Sends Worrying Signal To The ICO Market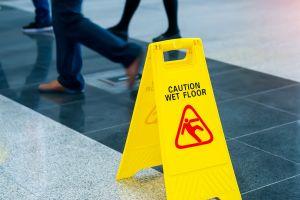 If you're launching an initial coin offering (ICO), most of the surveyed Ontarians will not care about your product, your team or if you're changing the world: 7 in 10 ICO participants care more about whether they can trade the coin or token being offered. At the same time, should something go wrong, they don't know where to turn, a survey showed.
Published by the Investor Office of the Ontario Securities Commission (OSC) and titled "Taking Caution: Financial Consumers and the Cryptoasset Sector" the survey adds that half of all Ontarian crypto holders either don't know how ICOs are regulated or believe there are no regulations at all. They don't really seem to care either, as only 29% of all respondents reported looking into whether the ICO is regulated. Overall, according to the survey, 5% of Ontarians currently own cryptossets and this this figure translates into over
500,000 Ontarians currently holding at least some cryptoassets, while an additional 4% owned cryptoassets in the past but no longer do. Also, about 1.5% of the population of this Canadian province have participated in an ICO, which translates to about 170,000 Ontarians.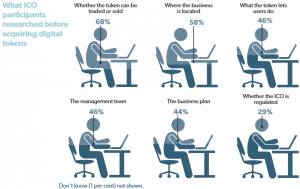 This worrying trend seems ever more common in the market, and this survey proves its presence in the Ontarian area. People dipping into crypto without understanding regulations or how to protect themselves from scams, frauds or even suspicious activities.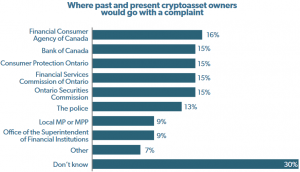 The report goes on to add, "The OSC wanted to better understand Ontarians' views on and understanding of cryptoassets, as well as the attitudes and behaviours of cryptoasset owners in Ontario."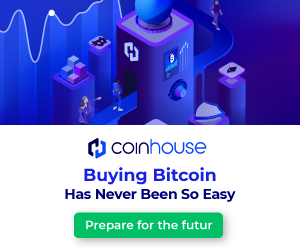 "We asked Ontarians how familiar they were with "cryptocurrencies", and found that while most Ontarians had heard of them before, very few would feel comfortable explaining the details to others," according to the survey. It added that respondents were most likely to report having heard of Bitcoin (81%), Bitcoin Cash (25%), Litecoin (13%), and Ether (11%).
However, most token holders may not be in immediate danger of losing everything to ignorance of security-related issues. Half of the respondents spent less than CAD 1,000 (USD 760) on their cryptoassets, while 90% spent less than CAD 10,000, and 9% of the cryptoassets owners, around 50,000 Ontarians, reported spending CAD 10,000 or more.
________
Other findings of the survey

____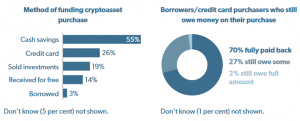 ____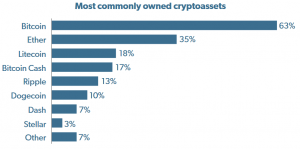 ____
Reasons for not owning a cryptoasset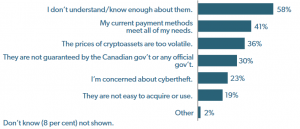 The survey was conducted online among a sample of 2,667 Ontarians aged 18 or older, including an oversample of 1,506 men aged 18 to 34, as they are considered more likely to own cryptocurrencies.