Summit Mining: Crypto Mining Made Both Profitable & Fair
Disclaimer: The text below is an advertorial article that was not written by Cryptonews.com.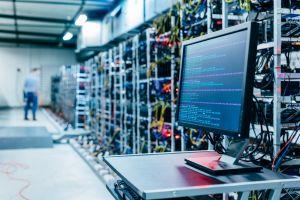 The cryptocurrency mining space has evolved significantly since its first days, more than a decade ago. However, if you've been feeling like you missed out, there's still time to start and even turn a profit—if you put your trust into a tight-knit community, facilitated by an ethical mining operator where you, the user, own the mining equipment. This is where Summit Mining comes in: in business since the beginning of 2019, the team has been striving to offer a fair, ethical approach to what they call Community Mining that is vastly more profitable to their clients compared to their competitors.
Ownership
The most important aspect of Summit Mining is ownership: instead of you simply renting out mining equipment from them, your investment is used to purchase new hardware that you own—while the company takes care of it. It may not belong to you physically, but once you decide to leave the mining operation, your initial investment is returned relative to the change in price of the hardware purchased with it. This can even mean you receive more than you initially invested, as the price of miners tends to move with the cryptocurrency market and current mining difficulty.
Equity
As mentioned, your investment is used to purchase mining equipment. However, you are not beholden to the very same equipment: your monthly mining reward is given from a pool of all coins mined within the period, proportional with your investment, in a process called resource pooling or mutualisation. This means that no participant has to suffer the consequences of "their" mining equipment not keeping up for any reason—everything that is mined is shared with everyone, and the only factor that can change your due amount is how much you're investing on a monthly basis.
Transparency
Another important facet of Summit Mining is transparency: instead of navigating complex calculators on cloud miners' websites (if they offer any calculators at all) while wondering whether and how the return on investment changes with the market, Summit Mining works hard to keep the entirety of their business fully visible to their clients. This includes weekly live meetings in which the team presents their current activities, news, progresses, as well as answers any questions customers might have.
Community
Summit Mining's approach to business facilitates a vibrant, close-knit community, made up of people passionate about cryptocurrencies. Customers are encouraged to join a very active Discord discussion channel where they can share ideas, answer each others' questions, and discuss new opportunities.
Five Cryptocurrencies
Summit Mining is currently mining five cryptocurrencies: We are now mining five cryptocurrencies: Bitcoin (BTC), Litecoin (LTC), Dash (DASH), Ethereum (ETH) and Zcash (ZEC). All customers get all currencies in five separate payments at the beginning of each month and then decide what they want to do with them—you won't be able to choose which currency you prefer. In reality, this is a good thing: with a diverse portfolio, you're already hedged against market volatility.
Profitability
The volatility of cryptocurrencies means that there is never any guarantee that mining will always be profitable. When using Summit Mining and mining is no longer profitable at all, the worst case scenario for customers is a ROI of 0%. The business itself simply unplugs unprofitable machines until they become profitable again. Customers will never have to pay extra to cover mining losses.
Fees
Nothing is free—but you will be paying significantly less at Summit Mining than elsewhere, along with a much better ROI. Their management fee is 15% of your monthly profit. In other words, if the month was unprofitable, they won't charge you anything. The company relies solely on this business model, so you will not be surprised by any hidden surcharges or fine print.
Conclusion
Summit Mining is unique in the mining community in that it isn't really a cloud mining service—you're not renting mining equipment, you own it outright, but it's kept in a professional environment and hand-selected by veterans of the niche. In other words, you get all of the benefits of cryptocurrency mining without any of the hassle that usually comes with machinery upkeep, electricity bills, and the speed at which some mining hardware becomes obsolete. Joining a progressive-thinking company such as this puts you at the front of a fast-evolving industry still in its infancy—all you have to do is give yourself a chance.
Visit Summit Mining and use special code CRYPTONEWS to get 30% off your management fees during 6 months!
---