Sui, Aptos, and VC Spectra Brace for July Unlock – Which Will Turn Out Most Profitable?
Disclaimer: The text below is a press release that is not part of Cryptonews.com editorial content.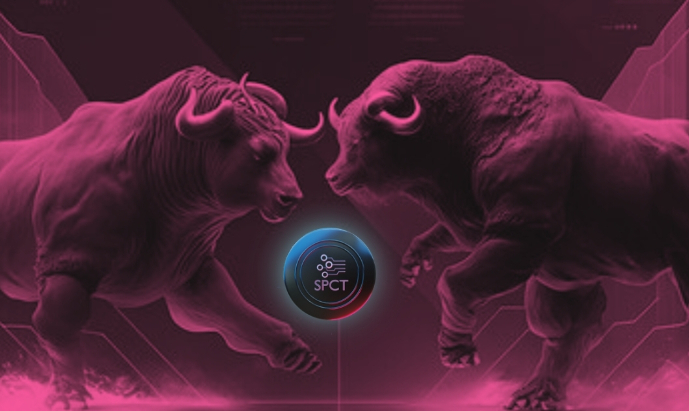 After months of anticipation, Sui (SUI) and Aptos (APT) are set to unlock more tokens in July.
Garnering significant attention during their launches, Sui (SUI) and Aptos (APT) have a low percentage of tokens in circulation.
Meanwhile, VC Spectra (SPCT) is gaining significant attention with predictions of 10x gains on investments before closing the public presale. It's exactly what investors are looking for.
Aptos (APT) to Unlock Tokens in July
Suffering significant depreciation in value since the launch, Aptos (APT) experienced a positive daily price trend.
Aptos (APT) is currently trading at $7.68 and marks a 0.78% rise in the past 24 hours or an 11.70% in the past seven days.
Following a prolonged bearish period, the upward movement of Aptos (APT) shifted the ATP token into a slight bull trend.
With less than 10% of its tokens in circulation, Aptos (APT) is preparing to release more of its tokens in July.
The unlock should take place on July 12th, when Aptos (APT) will unlock more than 4.5 million APT tokens.
As a result, the value of Aptos (APT) tokens is expected to reach over $33 million.
Will SUI (SUI) Surpass the Bearish Sentiment in July?
Unlike Aptos (APT), Sui (SUI) currently trades at $0.7443, marking a fall of 2.99% in just one day, or 1.96% in the past week.
The Sui (SUI) Relative Strength Index remains below 50, which suggests that there is a bearish sentiment prevailing in the market.
With less than 10% of Sui (SUI) tokens in circulation, Sui (SUI) is preparing to release more in July.
Sui (SUI) is expected to release over 61 million tokens on July 9th, valued at $48 million.
The unlocked Sui (SUI) tokens would be allocated to the Foundation and Community Access program and represent less than 1% of the total Sui (SUI) token supply.
VC Spectra (SPCT) Presale Soars Towards Groundbreaking Opportunities in July
VC Spectra (SPCT) emerges as a groundbreaking decentralized hedge fund, granting investors access to fresh and innovative investment opportunities centered around ICOs.
This fund harnesses strategic investments to propel advancements in blockchain technology and Fintech, fostering financial growth in the process.
With its meticulous selection process, VC Spectra (SPCT) ensures that each project represents a reliable and promising partnership for investors in search of high-potential prospects.
VC Spectra (SPCT) uses AI for risk management and also provides regular dividends to its investors.
VC Spectra (SPCT) presents ample opportunities for revenue generation, optimizing profits while minimizing risks.
This is done by employing algorithmic trading strategies and real-time data analysis.
As a deflationary token built on the Bitcoin blockchain, VC Spectra (SPCT) finds utility in decentralized trading, asset management, and transaction fees.
Presently, VC Spectra (SPCT) finds itself in Stage 1 of its public presale, having successfully raised $2.3 million from seed and private sales in a mere two weeks.
VC Spectra (SPCT) is currently trading at $0.008. However, it is anticipated that the presale will witness a remarkable surge in value, potentially reaching a 900% increase or a 10x gain before its conclusion.
Even greater gains are projected once it enters the exchanges.
Explore the VC Spectra (SPCT) presale here:
Buy Presale: https://invest.vcspectra.io/login
Website: https://vcspectra.io
Telegram: https://t.me/VCSpectra
Twitter: https://twitter.com/spectravcfund
---