Stray Dog Token Pumps Up 3,659% on DEXTools But Crypto Experts are Accumulating This Lesser Known Meme Coin as Next Crypto to Explode – Here's Why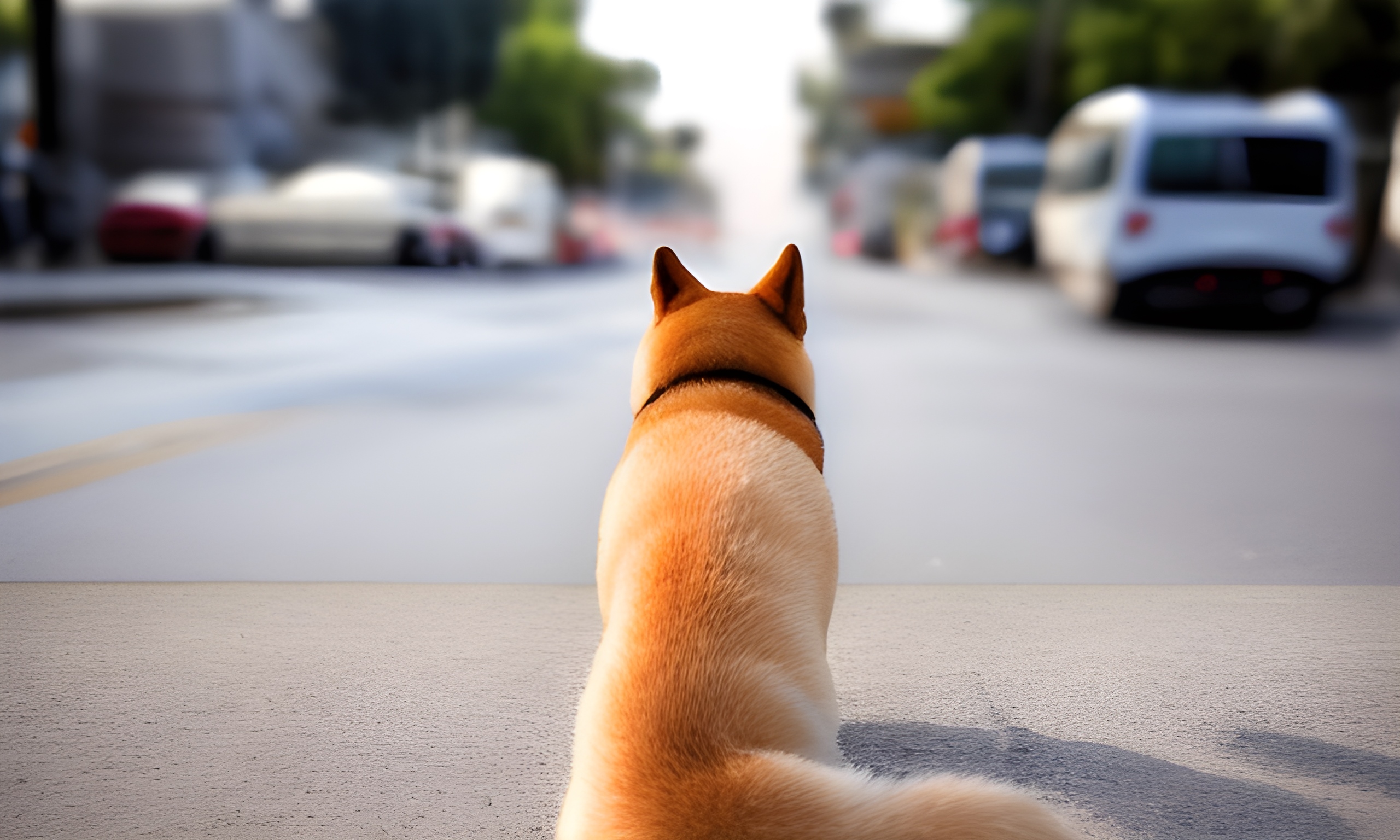 Stray Dog Token (STRAY) has experienced a whirlwind of price action since its listing on June 20, surging an astounding 3,659% before retracing 60% and then trading sideways.
However, following Jerome Powell's comments on interest rate hikes, the meme coin has set a new all-time high and now looks to enter price discovery mode.
STRAY Price Prediction and Technical Analysis
In the 15-minute timeframe, the exponential moving averages (EMAs) provide insight into the coin's short-term momentum.
The 20 EMA is currently at $0.007266, while the 50 EMA sits at $0.006065, and the 100 EMA is at $0.005240.
The fact that the shorter-term EMA is above the longer-term EMAs indicates bullish momentum for STRAY, suggesting that the uptrend may continue.
The Relative Strength Index (RSI) is currently at 51.06, which is near the midpoint of its range. This neutral reading implies that the market is neither overbought nor oversold, and further upside is possible. However, traders should remain vigilant for sudden shifts in momentum.
The MACD histogram is at -0.00022807, indicating that the momentum may be slowing down.
This negative reading could be a sign that the recent gains may need to consolidate before the next leg higher. Nevertheless, the overall uptrend remains intact.
In terms of liquidity and volume, STRAY's Uniswap V2 pool information is revealing.
With a total liquidity of $440.03K and a 24-hour trading volume of $3.74M, STRAY currently boasts a market cap of $1.44M.
This suggests that the coin has attracted significant interest and supports the potential for further price appreciation.
At the time of writing, STRAY is trading at $0.008631, up 6.92% so far today after closing yesterday's candle with a strong 59.46% gain.
The coin is currently attempting to consolidate within the price range of $0.006134 and $0.009546.
The immediate resistance level is at the range high of $0.009546, while the immediate support level is at the range low of $0.006478.
A breakout above the resistance could signal a continuation of the uptrend, leading to new all-time highs.
Conversely, a break below support could indicate a deeper correction before resuming the uptrend.
The technical indicators for Stray Dog Token (STRAY) suggest that the bullish momentum is still intact, and the potential for further gains remains.
Traders are advised to keep a close eye on the key levels mentioned above and be prepared to react accordingly to any shifts in momentum.
As the Stray Dog Token (STRAY) continues to generate buzz in the meme coin space, the next potential big meme coin is already capturing the attention of investors.
Wall Street Memes ($WSM) is on its way to becoming the new king of meme coins, backed by a powerful retail investing community and a strong social media presence.
Wall Street Memes: A Viral Presale and Massive Social Reach
Wall Street Memes' $WSM meme coin presale has exceeded expectations, with funds raised crossing the $9.1 million point. The presale has been raising money at an impressive rate of roughly $340,000 per day.
$WSM is currently priced at $0.0288 in stage 17 of its presale, with a gradual price increase in each subsequent stage.
The community behind Wall Street Memes consists of more than 1 million highly engaged members across various social media platforms, including Instagram and Twitter.
This community has so much influence that it has even attracted interactions from Elon Musk on two separate occasions.
Tier 1 Exchange Listings and a Billion-Dollar Market Cap Goal
Analysts have predicted that the significant size of the Wall Street Memes community is likely to enhance $WSM's chances of being listed on top-tier cryptocurrency exchanges such as Binance.
With the team reportedly in talks with several top 10 cryptocurrency exchanges, a major listing could drive $WSM's market cap to exceed $1 billion.
Wall Street Memes was born out of the 2021 movement where retail investors united against Wall Street, leading to the infamous GameStop fiasco.
Wall Street Memes is leveraging its movement by tokenizing it, expanding its relevance within the cryptocurrency space via the $WSM token presale, and creating Ordinal NFTs on the Bitcoin blockchain in a separate mint.
Massive $WSM Airdrops and Analysts' Bullish Predictions
In keeping with its focus on empowering retail investors, 100% of the $WSM token supply is allocated to the Wall Street Memes community.
With 30% of the supply dedicated to community rewards, airdrops to holders are expected to be a significant part of the ecosystem.
Analysts are optimistic about the prospects of $WSM when it lists on exchanges, given the strong community and social media presence backing Wall Street Memes.
As a result, investors looking to capitalize on potential future price increases should consider joining the meme coin's presale to secure their $WSM at the best possible discount.
With the success of meme coins like Dogecoin, Shiba Inu, and Pepecoin, Wall Street Memes could very well be the next big meme coin to disrupt the cryptocurrency market.
Disclaimer: The Industry Talk section features insights by crypto industry players and is not a part of the editorial content of Cryptonews.com.
---