Step by Step to Mass Adoption: Cutting Fees
Recent news from two major players in the cryptocurrency world showed that cryptocurrencies might become even more attractive to the mass audience. This time it's about cutting transaction fees.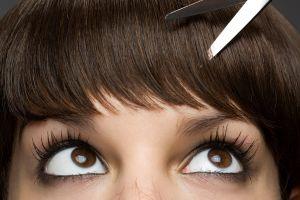 Litecoin, the seventh-biggest cryptocurrency by market cap, has announced that it is lowering its fees by a factor of 10. It will bring the transaction fees down to an amount last seen in 2015 and perhaps bolster adoption, the team hopes. Monero, tenth-biggest cryptocurrency and the leader among privacy coins, has already implemented an upgrade that has driven transaction fees down by 97%.
Litecoin's new Core Release will significantly change the amount transactions cost. Right now, the average transaction fee is 0.001 LTC per KB, which translates to around USD 0.05, and the update will bring this down to around USD 0.005 or 0.0001 LTC per KB "soon." The blog post didn't specify the timeline.
Litecoin's Core Lead Developer, Adrian Gallagher, explained the decision, "I don't think it will be too much longer before this bear market is over (3–6 months) so it will lay down the foundation for a fee rate which we can grow into proactively rather than reactively." He added that lowering the fees is mostly going towards encouraging Litecoin usage and adoption.
However, not everyone is thrilled: social network Reddit's community for cryptocurrency discussions blasted the news. "Except there hasn't been a single litecoin commit on Github [a software development platform] in a whole month but no one is talking about that," writes user u/josephbeadles. User u/addiscoin adds, "Upcoming LTC Core wallet update sets the default fee lower. Wow, such improvement. Seriously? The Monero Bulletproof tech is something to talk about. This is a joke."
And speaking about the Monero Bulletproof upgrade, it has reduced transaction fees by approximately 97%, dropping from USD 0.60 to just USD 0.02. Crypto analytics firm Coinmetrics, an open source cryptoasset analytics website, tweeted a confirmation of the drop in fees and their corresponding reduction in transaction size, falling from 18.5 KB pre-fork to 3 KB - an 80% change.
The technology, integrated in an update called "Monero 0.13.0 Beryllium Bullet," is called Bulletproof and represents a scaling complement to Monero's Ring Confidential Transactions (RingCT), Monero's main privacy feature. Bulletproof shrinks the size of the cryptographic proof, which cuts the transaction size drastically. While Monero can't get rid of old transaction data, which is currently above 20 GB and growing - out of a total 60 GB - the recent upgrade ensures the network now requires less storage space for transactions than it used to.
Meanwhile, an average user of a cryptocurrency is not the only one who can benefit from this as large business transactions might become substantially cheaper with cryptocurrencies:
---