Step-By-Step: How To Copy Top Covesting Traders On PrimeXBT
Disclosure: Crypto is a high-risk asset class. This article is provided for informational purposes and does not constitute investment advice. By using this website, you agree to our terms and conditions. We may utilise affiliate links within our content, and receive commission.
Disclaimer: The text below is an advertorial article that is not part of Cryptonews.com editorial content.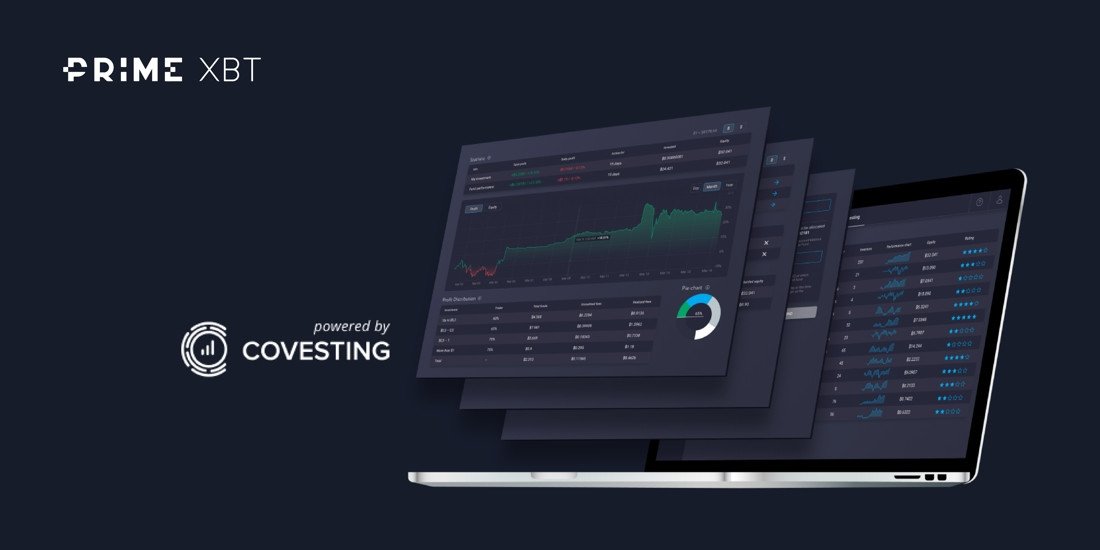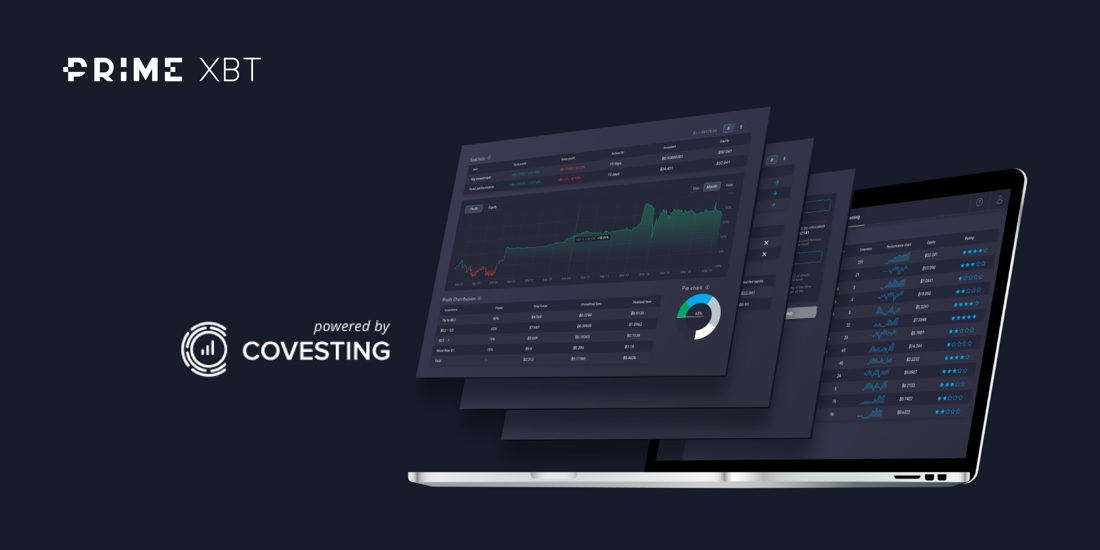 The Covesting copy trading module on PrimeXBT has become a staple for crypto investors and traders seeking to harness the full power of the global trading community. Pro traders get an added income stream and a venue to verifiably show off their skills, while newcomers can copy trade and piggyback on the combined experience of experts from around the world.
Copy trading sounds complex but is a lot more simple to set up than most would expect. To clear up any remaining concerns about getting started with Covesting, we have put together this step-by-step guide on how to copy top traders using the award-winning PrimeXBT margin trading platform.
What Is PrimeXBT, And What Is Covesting?
To put it plainly, PrimeXBT is a powerhouse. The platform is packed with professional tools like leverage, long and short positions, stop-loss protection, built-in technical analysis software, and more. Traders can build a risk-averse and highly profitable portfolio using more than 100 different trading instruments. The list of assets includes forex currencies, crypto, commodities, and stock indices.
The margin trading platform also features weekly trading competitions, an educational website, yield accounts, and access to the Covesting copy trading module. The copy trading module was developed by a licensed fintech software development firm from Europe bearing the same name as the tool.
Covesting copy trading consists of a fully transparent global leaderboard system, and two types of accounts split into strategy managers and followers. Strategy manager accounts have performance tracked and are ranked by ROI within the leaderboards so followers can view metrics and make informed decisions on which strategies to follow.
Step-By-Step Guide To Copying Top Traders
Step 1: Following Covesting strategy managers starts with setting up a free account with PrimeXBT. Register on PrimeXBT in less than a few minutes and make a deposit in BTC, ETH, USDC, USDT, and COV begin. You can also buy crypto with a VISA or Mastercard in just a few clicks.
Step 2: Navigate to the Covesting copy trading module within the PrimeXBT dashboard. Select the trader or traders you want to follow and click the Follow button.
Step 3: Agree to the terms of service and make a minimum investment of 0.001 BTC (or other equivalents). Be sure to review all associated conditions, such as the entry fee and the profit share breakdown.
Tip: Before confirming, users have the opportunity to reduce the impact of fees by activating a COV token membership.
Why Copy Trade And How To Get The Most Out Of Covesting
Covesting copy trading has been a saving grace in the recent market downturn. As volatility has picked up considerably, investors have lost substantial sums of money and are less eager to jump back into the market. Many have turned to copy trading as a way to stay exposed to the market but let more experienced traders handle the challenging macro environment.
Top Covesting strategy managers have earned as much as 90,000% ROI. Followers make money with each successfully copied trade. All trades are copied automatically while following a strategy manager. Much like traders diversify a portfolio with assets, followers can diversify their followings by spreading capital around with multiple strategies.
Both strategy managers and followers can reduce fees by activating Advanced, Premium, and Elite memberships using the COV token. COV is the native crypto token to the Covesting ecosystem and is deeply integrated into the PrimeXBT experience through the MyCOV section of the site. The area also includes dedicated information about COV token price, supply, token burns, and more.
Get The New Covesting Monthly Copy Traders Report
If you want to know the scoop on who to follow, then be sure to check out the new Monthly Trader's Report over at the Covesting blog. The new blog series takes the proprietary performance data from the Covesting leaderboards, and parses out unique data sets to compare and contrast.
The data looks at all-time profits, monthly profits, the most profits by newcomers, and much more. Considering the massive amount of metrics available to followers, more insights are bound to be released in the future as the community expands. The blog post breaks down each trader by performance across each data set, showing off the top 5 traders of that set.
Followers can get a glimpse at who is gaining traction or is a consistent success. Strategy managers can scope out the rest of the competition. Onlookers can get a real-world view of the type of success stories the Covesting copy trading module can conjure up.
Register To PrimeXBT For A World-Class Suite Of Tools
Covesting at PrimeXBT is a rapidly growing community of traders who regularly exhibit excellence visible and verifiable through fully transparent leaderboards. The Covesting ecosystem on PrimeXBT has also expanded with APY-generating yield accounts. Yield accounts offer up to a 14% variable interest rate during peak market conditions.
The trading platform also contains a Contests section where users can compete to win prizes using risk-free virtual funds. The same tool can be used to practice and backtest strategies learned in the PrimeXBT Trading Academy.
All of these innovative solutions and then some are packed under one roof, making the platform a one-stop-shop for traders. A free mobile app keeps users connected to global markets at all times. For the most powerful experience around, complete with a robust copy trading community, look no further than PrimeXBT.
---