Stars Arena's Role in Driving Avalanche's ($AVAX) Rise; Kava ($KAVA) & InQubeta ($QUBE) Gain Investor Confidence
Disclosure: Crypto is a high-risk asset class. This article is provided for informational purposes and does not constitute investment advice. By using this website, you agree to our terms and conditions. We may utilise affiliate links within our content, and receive commission.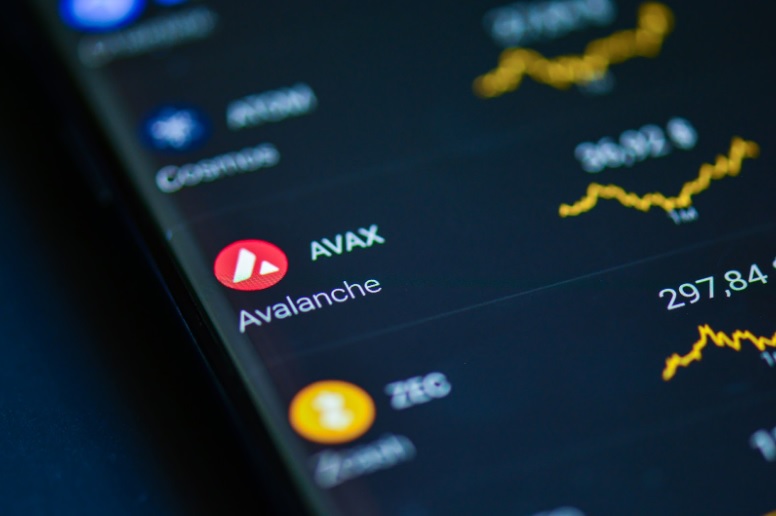 Look no further than InQubeta ($QUBE), Avalanche ($AVAX), and Kava ($KAVA) if you're wondering which crypto to buy today for long-term returns. InQubeta has emerged as a top DeFi project as it looks to open artificial intelligence (AI) investments by allowing investors to buy part ownership of AI startups on its blockchain.
$AVAX prices have grown 8% since the decentralized social media application Stars Arena drove trading volume up by over $3.2 million last week. The platform allows users to link their $AVAX wallets and purchase tickets from other users on the ecosystem. The momentum slowed down a bit over the weekend, when hackers stole almost all locked funds on the Stars Arena platform, totaling over $3 million. The hackers only left the platform with less than a dollar.
Meanwhile, $KAVA investors are hoping the worst is over after prices dropped by 12% in the past month and a new support level appears to have been found at $0.58.
Top DeFi project InQubeta ($QUBE) raises over $3.5 million
InQubeta's success isn't a shock to anyone who has monitored the growth of the artificial intelligence industry in the last several years. Investments in the technology went from $12 billion in 2015 to $120 billion today. To make things even better for AI-focused companies, investments in the technology are projected to be over $1.5 trillion by 2030.
AI now plays a substantial role in our lives as we use search engines to gather information and protect the security of our smartphones with AI-powered voice recognition features. The technology will play an even larger role in the next several years as industries worldwide are transformed.
Jobs will be lost to automation, but it will also create opportunities for investors to earn tremendous returns on their investments. Investing in AI is also a way to protect against the uncertainty the technology will bring.
How it works
AI startups can generate the funds they need on the InQubeta ecosystem by creating non-fungible tokens (NFTs), or ERC20 coins, that denote equity. These tokens are reviewed by the InQubeta team before being added to the NFT marketplace.
Investors browse the offerings on the ERC20 token list on the marketplace and make purchases with $QUBE, which they can acquire with cryptos or fiat currencies.
NFTs belong to investors once deals are finalized and, like stocks, these tokens appreciate as the firms behind them increase their market share. Users can view the value of the tokens in their InQubeta accounts and trade them whenever they choose.
Stars Arena increases trading volume on Avalanche ($AVAX network)
Starts Arena caused massive waves when it caused a spike in trading volume on the Avalanche network, but its phenomenal week was ruined by hackers stealing all the locked assets under its control.
"There has been a major security breach with the smart contract. We're actively checking the issue," Stars Arena's main account tweeted early Saturday. "DO NOT deposit any funds. Stay tuned for updates."
Fortunately for users, Stars Arena has been able to secure enough funding to cover the $3 million loss and intends to reopen its smart contract after a thorough security audit.
Kava's ($KAVA) struggles might not be over
While some cryptocurrency analysts believe $KAVA has found support at $0.58, technical indicators like its relative strength index at 35 and its simple moving average at 0.617 tell a different story. While $KAVA prices could double as it attempts to reclaim previous highs, it's unlikely to keep up with InQubeta during the same period as its presale sets investors up for 3x returns.
Summary
$QUBE, $AVAX, and $KAVA are three top crypto coins to consider to earn profits in the next few months. $QUBE's inventive way of opening up AI investments set it up to outpace $KAVA and $AVAX as over $1.5 trillion is funneled into artificial intelligence.
---