Staffer Embezzled USD 159,000 of Bank Funds to Make Crypto Purchase
An employee at one of South Korea's biggest commercial banks stole and embezzled thousands of USD worth of bank funds to make their own crypto investments, a new report has found.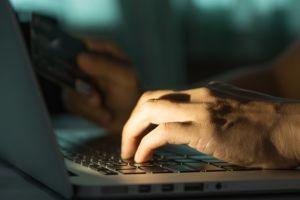 Per Choseh Keumyong Shinmun, the country's top financial regulator, the Financial Supervisory Service, has this week compiled and submitted a new report on financial accidents and misdemeanors at major commercial banks in the first part of the year.
The regulator uncovered details of an unnamed Woori Bank employee who siphoned off a combined total of USD 159,000 worth of client and bank-held funds on two separate occasions.
The employee, whose misdeeds were exposed by the bank in March this year but only came to light in this week's report, successfully channeled the funds into their own bank accounts – and then used the fiat to buy undisclosed crypto holdings.
The report's authors added that major banks had lost a staggering amount of funds in the six-month time period, with rival Shinhan losing a total of over USD 0.5 million in three separate incidents. KEB Hana, meanwhile, lost around USD 0.25 million in the same period.
Kim Byung-wook, an MP for the ruling Democratic Party, stated, per the same media outlet,
"Financial accidents have occurred in the banking sector, both large and small and these have eroded trust in the financial system. Financial authorities should make greater, more active efforts to prevent accidents of this nature."
___
Learn more:
Bad News For Banking Giants Laundering Money Might Turn Against Bitcoin Too
Russian Troll Farms Start Using More Altcoins to Cover their Tracks
---