SPONGE Token Price Blasts Up 7x in 5 Days – Next Low Cap Gem to Get Listed on Binance?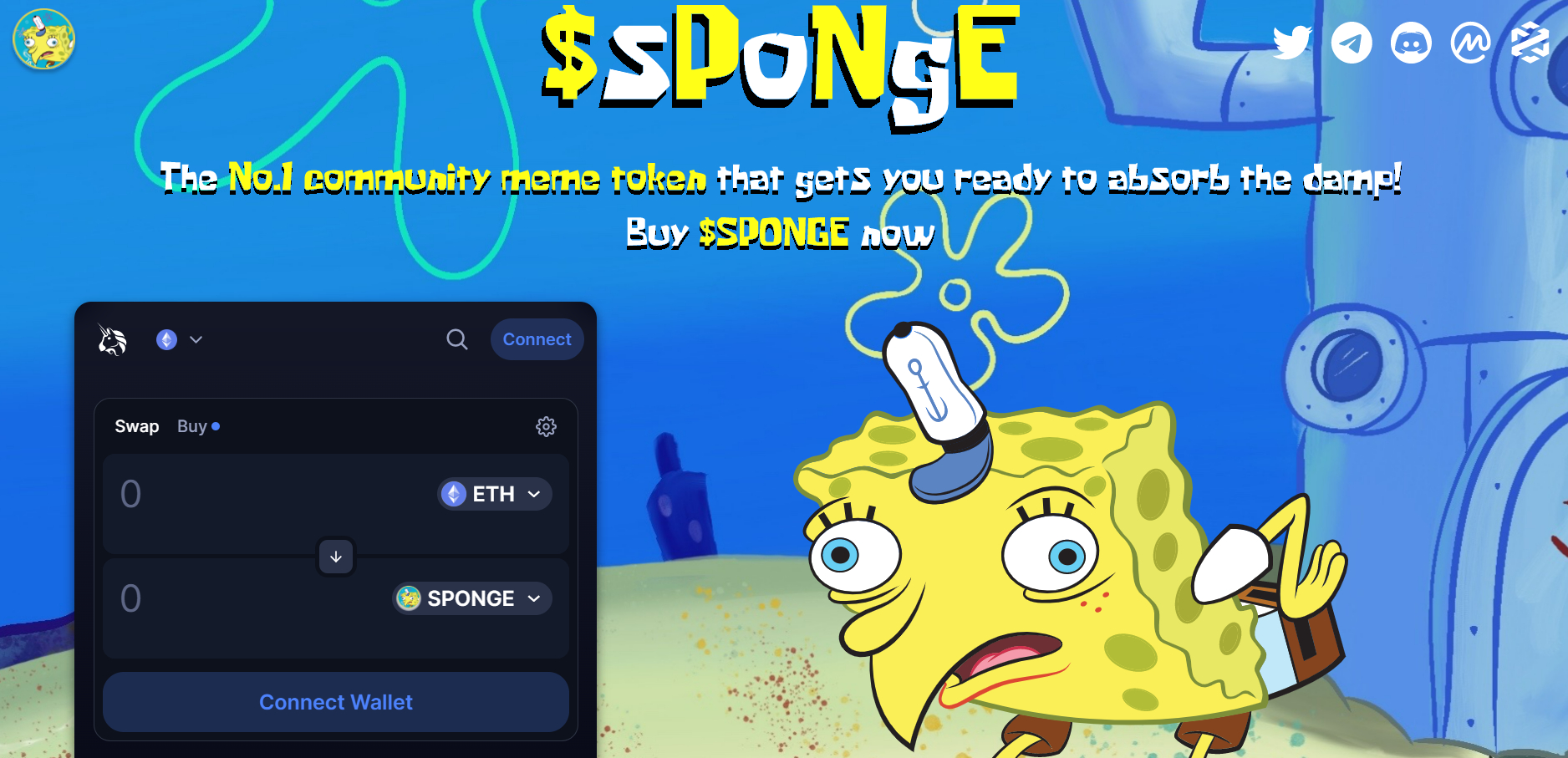 Despite having now pulled back a massive 75% from Sunday's highs in the $0.0024 area, SpongeBob ($SPONGE) is still up a huge 7x from its launch price on decentralized cryptocurrency exchange Uniswap last Thursday around $0.000073.
That means at its peak price on Sunday, $SPONGE had been trading a huge more than 73x up versus its opening price on Uniswap last week.
$SPONGE is a SpongeBob SquarePants themed-meme coin that, according to Sponge's website, has "no association to Nickelodeon".
The pump in SpongeBob over the last few days comes as alongside big price jumps in other new wave meme coins like Pepe (PEPE) and Floki (FLOKI), as investors flock to a new breed of meme coins that they hope might capture exponential gains like Dogecoin and Shiba Inu did in the last crypto bull market.
At the current price of around $0.00062, $SPONGE has a market cap of $14 million, and a fully diluted market cap of around $25 million.
Quite astoundingly, trading volumes in the last 24 hours are around $105 million, more than four times the fully diluted market cap of the cryptocurrency.
SpongeBob (SPONGE) the Next Low Cap Gem to Get Listed on Binance?
With both Pepe and Floki having now secured listing on Binance, SpongeBob investors are hoping that $SPONGE might be next.
A Binance listing would be huge news for $SPONGE and would almost certainly result in a reversal of the vicious downtrend seen over the course of the last 24 hours.
While it's far too soon to say that Binance is about to list $SPONGE, SpongeBob is at least on the radar of major exchanges like Binance and Coinbase.
Coinbase has a whole article dedicated to how you can purchase $SPONGE via the cryptocurrency exchange's self-custodial crypto wallet called Coinbase Wallet, even though the cryptocurrency isn't yet listed on its centralized exchange just yet.
Binance has a similar article.
For now, SpongeBob investors are going to need to be content with listings on smaller exchanges, although the project did just announce on Twitter that a big top 10 listing is coming tomorrow.
SpongeBob investors will also be hoping that the meme coin goes viral on TikTok, with the project having just set up a profile on Monday.
---