Spain Gets Bullish for Bitcoin as Hotel Booking Site Inks Crypto Pay Deal
The hotel booking service provider Mirai has sealed a deal with Criptan, a Spanish crypto platform operator – a move that will see over 1,200 hotels in the country getting an option to accept payments in cryptoassets such as bitcoin (BTC).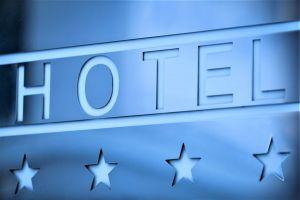 In a blog post, the accommodations booking site announced it has integrated a range of new payment options with a series of partnership deals including the Criptan platform.
All the deals, said Mirai, involved companies that are Payment Services Directive 2 (PSD2) compliant.
PSD2 is a European Union regulation for electronic payment services that was introduced last year and comes into force in full effect on December 31.
Mirai is also headquartered in Spain, where it has deals in place with hundreds of popular hotels in major tourist hotspots.
Criptan operates the CriptanCard VISA card, which it says lets owners "pay in any establishment in the world, both physical and online, directly with cryptoassets." It also runs the CriptanPay payment gateway that it claims allows "any company" to accept payments in crypto "from anywhere in the world," but receive euros in its bank account.
The news comes as crypto fever bubbles to the surface in Spain.
Record-breaking bitcoin prices have made headline news for a number of major mainstream media outlets in the country this week, including ABC, which published a relatively bullish and detailed report on BTC's breakthrough week.
ABC claimed that a growing number of Spanish outlets in "all parts of the country" – including supermarkets – are starting to embrace bitcoin and major altcoins, and that buying BTC has become a very uncomplicated process for Spaniards.
The report included a subheading that hinted that BTC was "not a fad." It also contained upbeat forecasts about crypto's longevity, via quotes from Spanish crypto players – with one claiming that bitcoin was "the most important financial asset of all time."
__
Learn more:
Spanish Security Giant Prosegur Enters Crypto Custody Race
350 Spanish MPs 'Become Bitcoin Holders' in 'Crypto Education' Drive
Travala in Crypto Transactions Boost, Bitcoin Outstrips Credit Card Sales
Hotels in Argentina Are Ready to Consider Adopting Crypto Pay
---