South Korean Crypto Tax May Be Delayed after Parliamentary Intervention
South Korean crypto investors could receive a welcome stay of execution from new crypto taxes – with parliamentarians pushing Seoul to postpone a much-maligned crypto tax reporting act.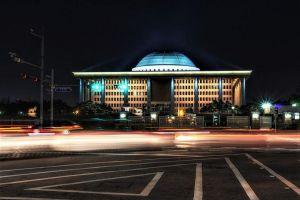 Per the Dong-a Ilbo, a leading South Korean parliamentary committee has made a late intervention in the matter, and will now seek to push through an extra three-month stay of execution before the start of crypto tax reporting – potentially meaning no crypto tax in the country until 2022.
As previously reported, a bill passed earlier this year – requiring crypto traders to declare and pay taxes on all earnings up to USD 2,100 – had been due to come into force in October next year, meaning that reporting would need to begin as early as September 2021.
Crypto holders making more than this amount will need to cough up 20% of their earnings to the state.
But a number of industry players had criticized the ruling, claiming that it did not give traders or exchange platforms sufficient time to prepare, with some asking for a delay until 2023. Exchanges are hoping they will be able to incorporate crypto tax reporting solutions into their trading platforms, but some state they are struggling to ready tech advances fast enough.
The latest development comes from the National Assembly's Planning and Finance Committee, which issued a report claiming that "it is necessary to consider" implementing taxation on crypto income from "no earlier than January 1, 2022."
The parliament's tax subcommittee will now be obliged to issue a response to the challenge when it convenes next week.
The Planning and Finance Committee said that it has spoken to a number of industry players, many of whom are claiming that the deadline is too tight – particularly as most are also scrambling to meet new banking and anti-money laundering rules that also come into force in early 2021.
And it looks like the tax subcommittee may well be prepared to consider the new proposal, with the same media outlet quoting an unnamed subcommittee member as stating,
"We must fully listen to [the industry's] infrastructure and preparation-related concerns."
Critics of the new tax laws claim that crypto is being singled out unfairly, pointing at more lenient tax measures available for stock traders – although Seoul has indicated it may be prepared to compromise on some issues pertaining to the new tax rules.
___
Learn more:
Venezuelan Authorities Clamp Down on Off-The-Books Crypto Pay Vendors
Russian Ministry Wants to Jail Citizens Who Don't Declare Bitcoin Earnings
The OECD Wants to Tax Your Crypto to Pay for COVID-19 Recovery Efforts
---