South Korea Developing Solution that Hunts Down Dark Web Crypto Deals
A South Korean government agency will develop software that will trace the movement of cryptocurrencies on the dark web. The move is a direct response to the Telegram Nth Room case, a rape and sexual exploitation video ring that has flummoxed police.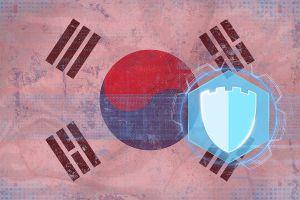 Per New Daily, the new initiative is the brainchild of the Korea Internet and Security Agency (KISA), which says it has been working on a solution since January this year. However, KISA appears to have intensified its efforts in the wake of the Nth Room case.
The case involves a group of young men who have been accused of running a private paid-access chat room with would-be members sending crypto payments. The admins posted videos in the chat room featuring graphic rape and torture perpetrated on female victims, some of whom were underage. The admins appear to have conducted many of their transactions in monero (XMR) in an attempt to avoid detection.
However, as the suspect accused of masterminding the ring, Cho Joo-bin, has refused to cooperate with police, law enforcement agencies have struggled to track down payments and access crypto wallets – despite extensive raids on a number of crypto exchanges.
The room is said to have been in operation since 2018, and appears to have remained beneath the police radar until it was exposed by journalists earlier this year.
KISA says its new solution will make use of AI and machine-learning technology, and will automatically trawl South Korean dark web sites in search of crypto-related activity. It will also build up a database of information that will help the police profile criminals operating on the dark web.
KISA added that the need to develop tools like these was now more pressing than ever as crypto-powered dark web deals were shooting up in the country. The agency said that last year the number of dark web users in South Korea averaged 15,000 per day, more than triple the figure from 2016.
Also last year, dark web cryptocurrency trading volumes rose by 1.5 times from 2018 numbers.
The agency says it will create a testbed environment to pilot its new solution, and could have it up and running by 2022, with Seoul providing thousands of USD worth of funding.
---