Some Bitcoin Miners Flock to Bitcoin Cash And Bitcoin SV
While it might take weeks until we have a clear picture of the Bitcoin network after its third halving, it looks like some of its miners have already turned to Bitcoin Cash (BCH) and Bitcoin SV (BSV).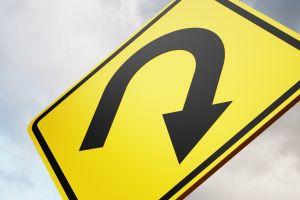 BCH saw its hashrate almost doubling on the day of BTC's halving, on May 11. As reported, after its own halving this April, BCH hashrate dropped 66% in two days. However, in the past 24 hours, it dropped again, this time, by 13%.
Another coin to have gone through a halving this year is BSV. 24 hours after its own halving in April, its hashrate dropped almost 16%. And this week, it also doubled (but went down by 7% in the past 24 hours).
After these two halvings, some analysts claimed that miners will switch from BCH and BSV to BTC, trying to compensate lost revenues. And it seems that they're switching back after the BTC halving.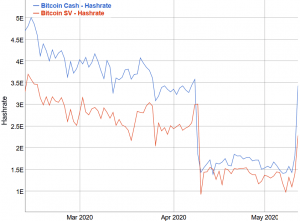 Meanwhile, according to Bitinfocharts.com, BTC hashrate dropped by 12% in a day. However, Bitcoin entrepreneur Matt Odell noted that looking for data at the mining pools is an option but that those are self-reported numbers, and that it's actually hard to calculate hashrate accurately for shorter time frames, given that the measurements are derived using average block times and the current mining difficulty. "We will have a better idea of how much hash rate dropped off the network post halving over the next few weeks," Odell said.
Speaking of which, BTC mining difficulty, a measure showing how hard it is to compete for mining rewards, is currently estimated to increase 3.5% to 16.68 T during the next adjustment in five days, which would be a new all-time high. These are, however, lower estimated numbers than +4.5% to 16.83 T reported yesterday.
Daniel Frumkin, analyst at Braiins, the company behind Slush Pool and the Stratum V2 protocol for pooled mining, expects the mining difficulty do drop by 2%. If this happens, it would help miners that just suffered the third BTC halving, according to Qingfei Li, F2Pool's Chief Marketing Officer. In his opinion, the mining difficulty will keep decreasing for the next two adjustments, which would be until mid-June.
BTC price has been on the rise over the past 24 hours. It's currently (16:49 UTC) standing at USD 9,104. It appreciated 2% in a day and dropped 1% in a week
---