Solana Price Prediction as SOL Dips Following Court Approves FTX's Request to Liquidate Crypto Holdings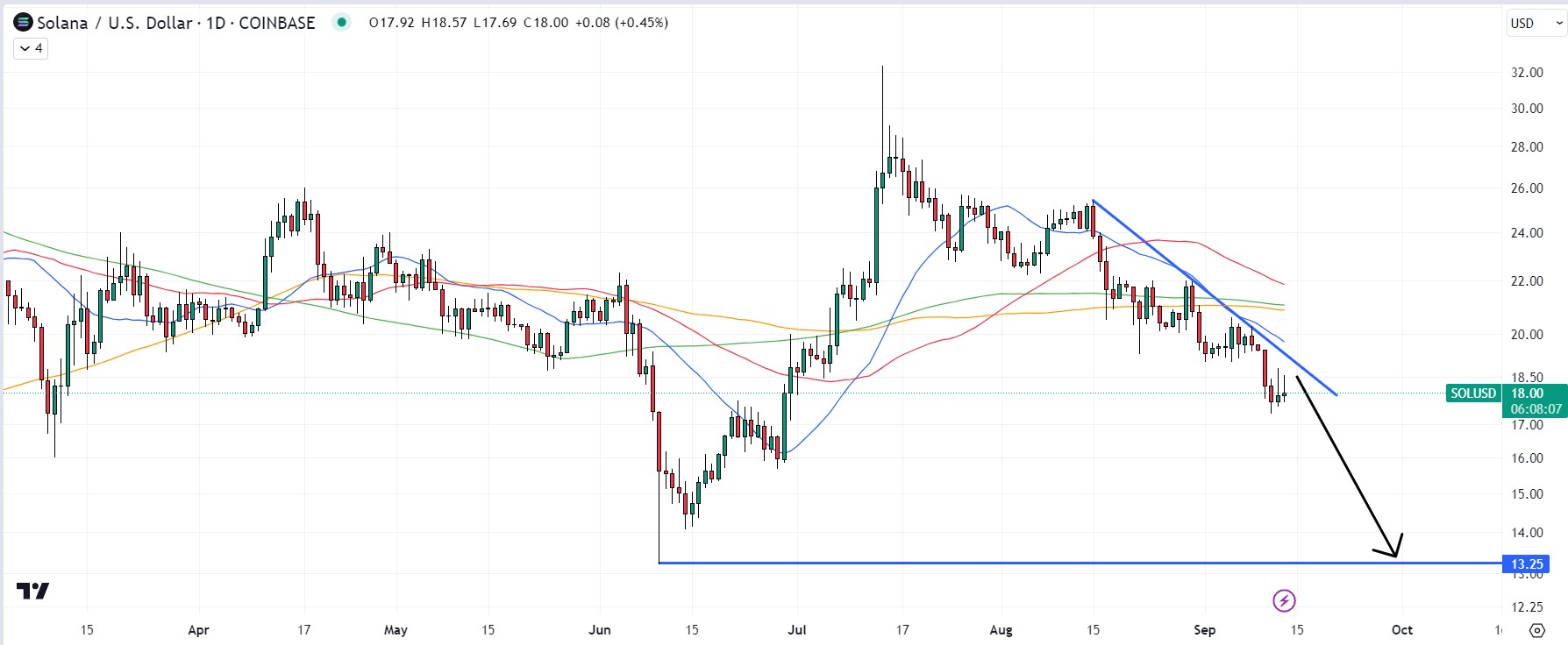 Solana (SOL), the cryptocurrency that powers the layer-1 smart-contract-enabled Solana blockchain, has dipped around 2% in the last half an hour, and was last trading around $18.10, down close to 2.5% from earlier session highs in the $18.50s.
Weighing on SOL was the news that a court presiding over the FTX bankruptcy case has just permitted the bankrupt exchange to begin liquidating its more than $3.4 billion in digital asset holdings.
While the sales won't occur in one large dump, with FTX to sell opportunistically over the coming months, it still means heightened sell pressure for the crypto market in the near future.
Sell pressures are particularly acute for Solana (SOL), given FTX's large holdings of $1.16 billion of the cryptocurrency, which amounts to around 16% of the token's outstanding supply.
Solana is down nearly 8% since Sunday, when jitters surrounding possible FTX sales first arose.
But Solana holders shouldn't panic too much about huge FTX selling.
Most of the SOL tokens are locked away according to a vesting schedule - 34.5 million SOL tokens will be released each month until 2028, while 12 million tokens will unlock every month until 2027.
Price Prediction – Where Next for Solana (SOL)?
News of the court's approval of FTX's request to begin liquidating its crypto (and Solana) holdings is likely to mean that Solana (SOL) remains stuck within its bearish trend, in the short-term at least.
Solana has been heading lower in a downtrend since mid-August's highs in the $25 area and has since dropped below all of its major moving averages, which have now flipped to offering strong resistance, a bearish sign.
A return to the June lows around $13 remains a strong possibility, with these lows hit back in June when the US SEC first officially labeled SOL as an unregistered security.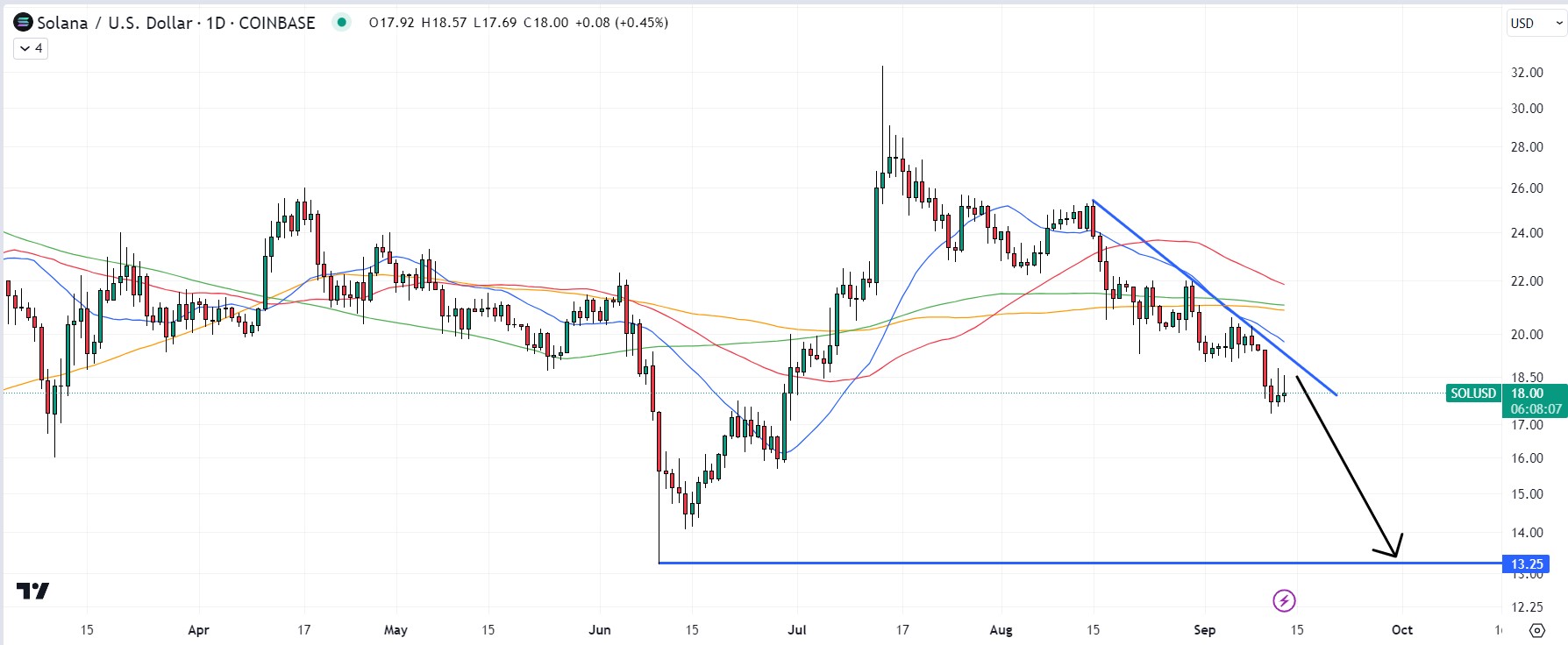 This could present a good dip-buying opportunity for long-term Solana bulls.
After all, unlike the SEC's labeling of SOL as an unregistered security, which has direct implications for the cryptocurrency's potential adoption in the US, sales by FTX do not affect the cryptocurrency's long-term fundamentals.
Solana's long-term adoption prospects continue to look good, with web2 payments giant Visa recently announcing plans to expand its stablecoin pilot to the Solana blockchain.
Alternatives to Consider
It's always smart for crypto investors to hedge their bets, given the unpredictability of the market.
One excellent Solana (SOL) alternative that crypto investors should consider is a new coin being launched by Wall Street Memes, one of the internet's largest retail investing communities.
Wall Street Memes, with its over 1 million following across various social media channels, has traditionally described itself as "the king of stonks" (stocks for the uninitiated), but is also looking to claim the crown of being "the king of crypto", with the launch of its very own meme coin token $WSM.
The presale of $WSM has been a resounding success, with over $25 million raised, and dozens of major crypto industry influencers and analysts backing the coin for major success.
And investors are running out of time to get involved, with the presale scheduled to end in under 14 days.
Get in now on a token that could match or even surpass the likes of Pepe Coin, Dogecoin, and Shiba Inu.
Disclaimer: Crypto is a high-risk asset class. This article is provided for informational purposes and does not constitute investment advice. You could lose all of your capital.
---