SmartCash: The Power of the Community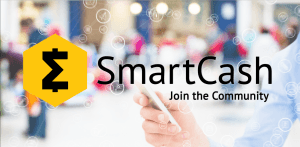 This article has been brought to you by SmartCash.
_______
The community behind SmartCash is one of the biggest strengths of this cryptocurrency. Indeed, there are dedicated teams known as SmartHives in charge of development, support, web, quality assurance, and outreach. The whole project started with three teams, there are six at the moment, and the goal is to continue to expand those and encourage decentralization.
Shaping the future
In addition to these hive teams, there is a SmartHive Project Treasury where anyone can submit a project proposal at a cost of 100 SMART. Therefore, people can actually shape the future of the project by picking up the right proposals or submitting their own. The voting period for a proposal is two weeks long for voters to approve or deny the proposal. After a vote passes, proposals must complete the milestones they outlined for their project in order to receive payments. It is advised to share a pre-proposal ahead of submitting the proposal to a vote, so people have a chance to provide feedback. From refining an idea to getting started can be about three weeks total, as it takes a day or two for proposals to be manually reviewed for spam.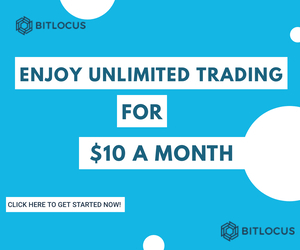 Proposals from the community
There are a lot of proposals for marketing SmartCash to local communities, and those are popular with people around the world. Proposals to make new videos for YouTube are popular as well, since it is fairly easy for people to be involved and express themselves; the most recent proposal being a SmartCash music video. There are a lot of proposals around introducing new businesses to the SmartCard and SmartPay app, because businesses are a big area for adoption and one of the unique aspects of SmartCash. There are also proposals focused on creating smaller connected development projects, and those are nice because it enables a more diverse community of developers who can help extend the technology's uses for people in everyday situations.
Mark Hakkarinen, Outreach Ambassador
When asked about their work with SmartCash, Mark said, "Working on my own project last year, I came to learn more about SmartCash in general, and became more involved with making guides and helping out other people in the Discord Server. I found that the focus on bringing payment technology to businesses and people was a refreshing change from ICOs that don't have a real product. Also, there is a very nuanced and well thought out philosophy that underpins the design decisions, and that definitely helped this project to stand out to me. I have always been interested in digital payments and how it can provide new opportunities for people, so helping to grow the community is something that I really enjoy doing with SmartCash as an Outreach Ambassador".
Massive Adoption
According to Mark, in order to reach massive adoption, "It has to be incredibly easy to use SmartCash everyday. There are still improvements to the user experience coming out that can be refined further. When blockchain payments are as common as WiFi is now, that's the sort of adoption that will really help. Right now, SmartCash is lowering barriers to adoption by making it easy to send SMART by SMS or email to people who don't even have a wallet yet. That is critical because ultimately the value is in a larger community able to freely interact and send value between each other without restrictions or high costs".
Join the community
The SmartCash community is very active and you can easily join online by using Discord or joining the forum, or in person by attending one of the numerous organized meetups!