Smart or Risky? Your Crypto Investment Success Depends on Coin Choice!
Disclosure: Crypto is a high-risk asset class. This article is provided for informational purposes and does not constitute investment advice. By using this website, you agree to our terms and conditions. We may utilise affiliate links within our content, and receive commission.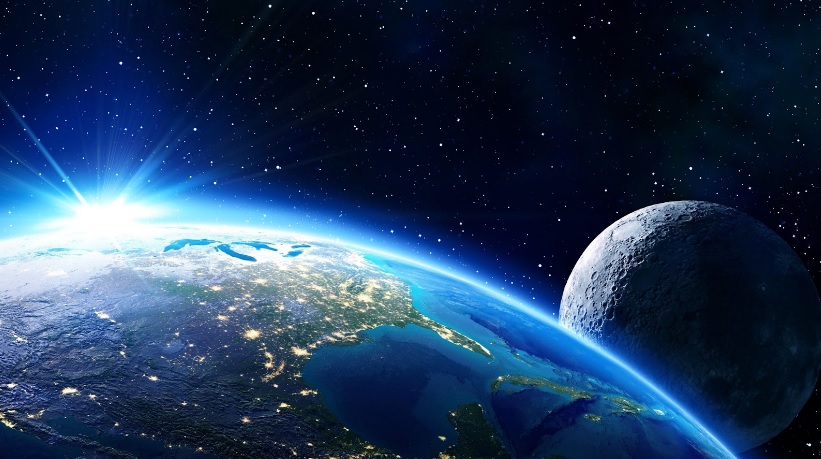 VC Spectra (SPCT) became an investor favorite after witnessing 587.5% growth in the presale phase. On the other hand, Monero (XMR) stands tall amid speculations of its delisting from Binance at any time. Meanwhile, dYdX (DYDX) saw a price decline after it announced transitioning into a public benefit corporation.
Let's explore the recent developments around these three top altcoins and find the best crypto to buy now!
Summary
Market analysts predict that VC Spectra (SPCT) will grow by over 45% by the end of its public presale.
Monero (XMR) is poised to soar by over 190% by the end of 2024.
After its consequential transformation, experts believe that DYDX can surpass the $3 price mark in 2024.
Experts Eye VC Spectra (SPCT) for 45% Surge in Q4 of 2023
VC Spectra (SPCT) is a decentralized asset management protocol that has garnered attention for its focus on real-world utility. Leading from the front among new ICOs, VC Spectra (SPCT) aims to revolutionize the blockchain sector through innovation. Moreover, it aims to bring higher returns with a meticulous approach to selecting its investments.
The profitability breeds through the native token of the VC Spectra platform called SPCT. This token is a BRC-20 standard token built on the Bitcoin blockchain. Moreover, it follows a deflationary model, thereby reducing its supply over time. However, the main reason behind its increasing popularity is the recent price performance of SPCT.
VC Spectra (SPCT) first raised a stunning amount of $2.4 million in its private/seed sale. Subsequently, it entered Stage 1 of its public presale at $0.008 per SPCT. Till then, the VC Spectra (SPCT) has grown by an incredible 587.5% to reach $0.055 in Stage 4. So, is SPCT the best crypto investment right now?
Experts predict that the VC Spectra (SPCT) token can surge by over 45.45% to surpass the $0.080 price mark by the end of the public presale. This implies a stunning 900% gain for early-stage investors. Moreover, new investors can now get an incredible 10% bonus on each deposit by investing in VC Spectra (SPCT)!
XMR Price Shows Resilience Amid Monero's Delisting From Binance
Binance, a prominent cryptocurrency exchange, decided to halt the trading of privacy-centric coins such as Monero (XMR) in Belgium. The move was grounded in a commitment to comply with local laws, as mentioned in a circulated screenshot on social media on September 6, 2023.
Binance had previously taken similar actions in several other European countries, including France, Italy, Spain, and Poland. Privacy-centric coins often utilize advanced technologies like zero-knowledge proofs to enhance anonymity. However, it raises regulatory concerns about its potential misuse of Monero (XMR) for illicit activities such as money laundering.
Despite this concerning development, the price of Monero (XMR) showed resilience in the days following the announcement. The XMR price experienced a surge of 10.81% from $137.64 on September 6 to $152.53 as of October 17. So, should you buy Monero (XMR)?
Per XMR price prediction, experts predict a bullish trajectory for Monero (XMR) in 2024. Forecasts anticipate a substantial 190% surge in the XMR price, aiming to reach $278.27.
This positive outlook for Monero (XMR) is attributed to expectations of an upcoming bull run and the cryptocurrency's recent impressive price performance. Monero (XMR) demonstrates the potential for significant growth in the near future.
DYDX Declines as It Fails to Leverage a Major Transformation
Decentralized exchange dYdX Trading made a pivotal announcement on October 17, 2023, revealing its transformation into a public benefit corporation. In this transformative move, dYdX emphasized community alignment by waiving trading fee revenues for its upcoming v4 platform.
This strategic decision reflects the platform's dedication to aligning its actions more closely with the interests of its community. Antonio Juliano, dYdX's founder and CEO, noted that this shift is a significant milestone toward their ultimate goal of complete decentralization.
The price of DYDX experienced a dip on the day of the announcement from its previous day's price. The cryptocurrency market's response, at least initially, indicated a divergence from what might have been expected. The price of DYDX decreased by 6.5% from $1.9165 on October 16 to $1.7921 on October 17.
So, should you consider DYDX as the best crypto to invest in?
Looking ahead, experts predict a promising future for DYDX. In their price projection for 2024, they foresee DYDX surpassing the $3.00 price mark and reaching $3.56 in 2024. This prediction is underpinned by optimism surrounding an upcoming bull run and the recent transformative steps taken by dYdX, reinforcing its potential for growth and success in the cryptocurrency landscape.
Learn more about the VC Spectra presale here:
---