Shrinking ICO Market Reshuffles Tokens
Disclosure: Crypto is a high-risk asset class. This article is provided for informational purposes and does not constitute investment advice. By using this website, you agree to our terms and conditions. We may utilise affiliate links within our content, and receive commission.
As the initial coin offering (ICO) market keeps shrinking, new trends are starting to emerge, offering investors new opportunities.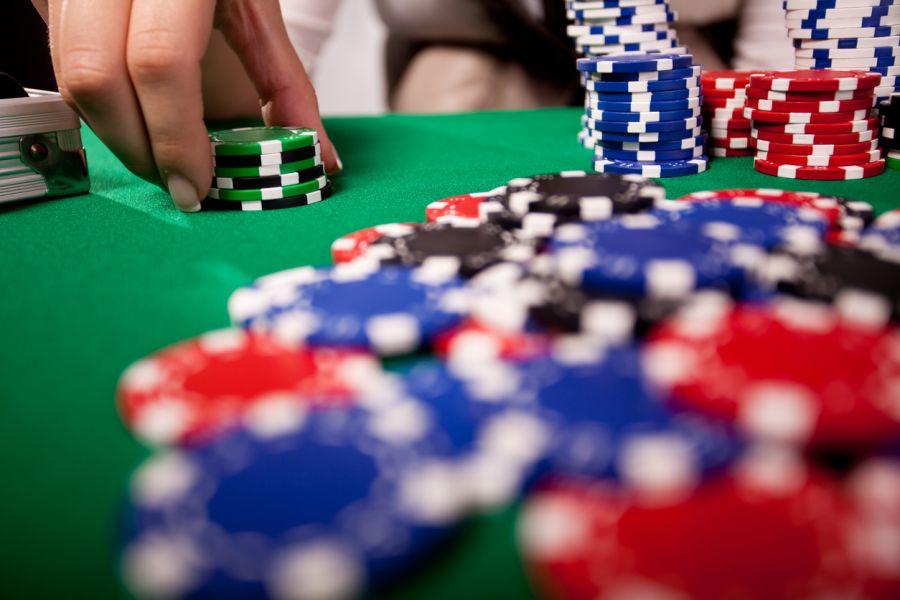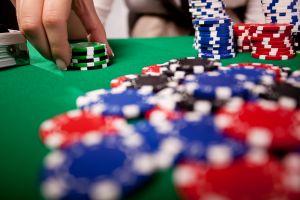 Projects offering utility tokens are becoming less popular, while those offering service or security tokens are growing, according to a new report from rating agency ICORating. However, despite being in decline, utility token offerings together with hybrid token offerings are still the most successful ones, the report showed.
"Compared to Q2, the number of projects offering service tokens increased by 6.55%. The share of projects offering security tokens increased by 1.66%. The number of projects with utility tokens decreased by 10.07%," according to the agency.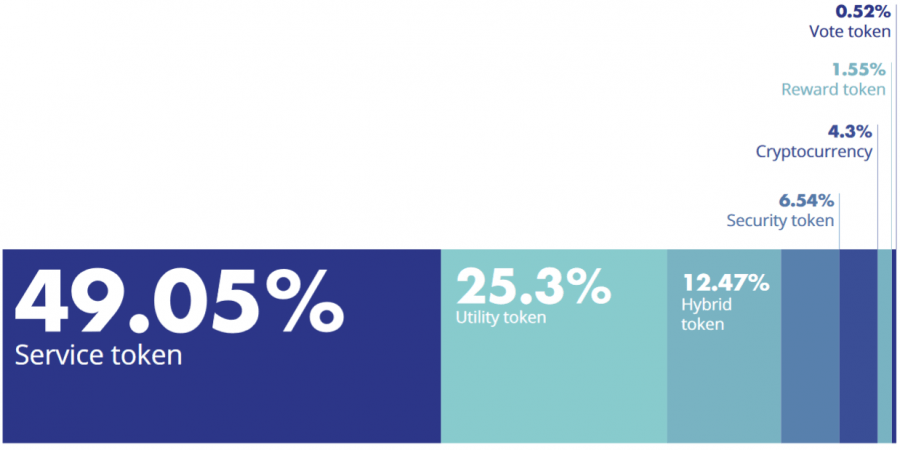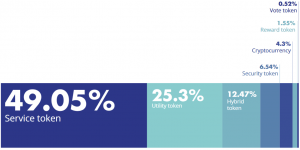 Almost half of all ICOs in Q3 offered service tokens (a token used as the internal currency to pay for project services), while a quarter went for utility tokens (tokens of the protocol itself). The numbers keep halving, with around 12.5% of projects offering hybrid tokens (payment for services + bonuses for work performed), around 6.5% selling security tokens (tokens secured by an obligation, like promises of dividend payment, receipt of company shares, etc.), etc.
However, just because half of all ICOs are offering a certain type of token, doesn't mean that this is what investors want. Hybrid, reward and utility tokens are the ones raising the most capital in this quarter, while cryptocurrencies, security and service tokens all raised less than a median amount of USD 250,000. Service tokens were also the most likely to fail, with around half of those projects not making it. Only hybrid token projects had more successful projects than failed ones. What this could indicate is that investors are looking for more options offered in the tokens, preferably returns coming from multiple sources (both from services and bonuses, for example), and that project teams are a bit slow to catch on.
Number of unsuccessful ICOs by token type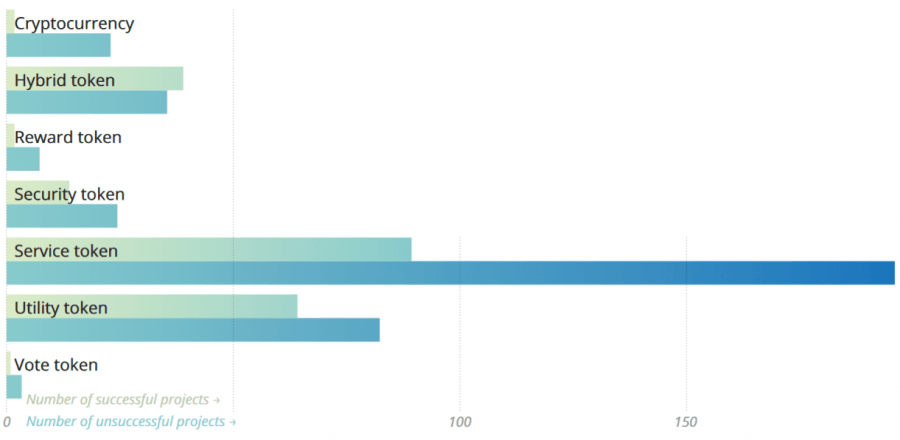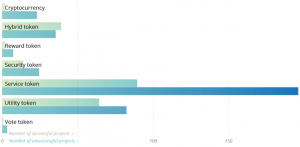 All in all, ICOs raised around USD 1.8 billion dollars in Q3 – a steep downturn compared to Q2, when USD 8.3 billion was collected. 57 percent of them were unable to raise more than USD 100,000, and only 4% managed to get listed on exchanges (compared with 7% in Q2.)
Number of successful projects and their funding


Close to half of all ICOs originated in Europe. This could arguably stem from the fact that the US Securities and Exchange Commission (SEC) is cracking down on ICOs, requiring them to follow a legal framework and ramping up their vigorous oversight of the industry. Recently, the SEC settled charges with two such companies, Airfox and Paragon Coin, mandating they register their offerings as securities and reimburse investors due to improperly offering digital tokens.
Other US authorities are stepping up to help regulate the space as well. Maksim Zaslavskiy, a former institutional developer and self-proclaimed businessman, is now facing up to five years in prison for orchestrating two fake ICOs last year. Following the case, the Federal Bureau of Investigation (FBI), said that they will "continue to pursue any individual who seeks to profit by exploiting others." Further, the SEC also filing related civil charges against Zaslavskiy, which are to be settled following the court's criminal sentencing.
Following these cases, the SEC published a "Statement on Digital Asset Securities Issuance and Trading," detailing the way ICOs are to be held in order to stay compliant with current regulations, mostly telling future ICOs to register. The community's reaction to this is mixed: Reddit user u/WantedToGetInvolved writes, "Blockchain companies should move away from these restrictive frameworks and take innovation elsewhere," while u/elizabethgiovanni writes, "This is good news because funds and organizations and high net individuals won't touch this space without know what risk they're exposing themselves to."
The regulatory difficulties in the US are prompting some investors to skip this market completely. Recently, Antanas Guoga, Member of European Parliament, a serial entrepreneur, investor, and backer of Cryptonews.com, announced the acquisition and upcoming security token offering (STO) of an ice cream chain called Soprano. "Europe is definitely the jurisdiction for STOs, because we don't have the draconian security laws that America has. America will be off the books, as they're very difficult and expensive to do," he said.
---