Shiba Inu Teases New Game But Tamadoge P2E Crypto Price is Pumping Now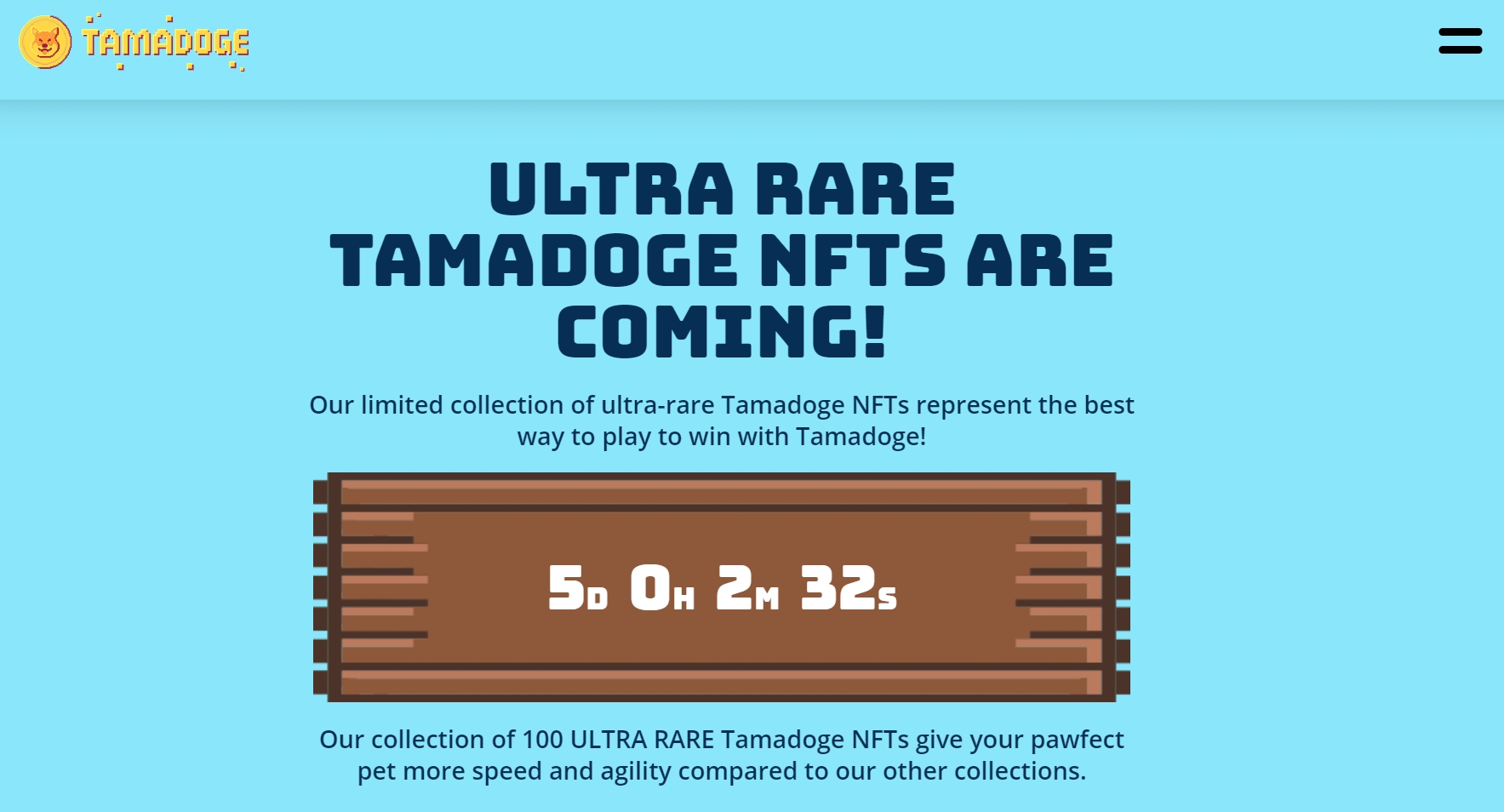 Disclaimer: The Industry Talk section features insights by crypto industry players and is not a part of the editorial content of Cryptonews.com.
Shiba Inu is up 1.78%, trading at $0.00001132 following the official announcement of the "download day" of the Shiba Eternity game, but it could be new rival Tamadoge (TAMA) that catches all the action this weekend with its price pumping 90% to $0.043 at the time of writing.
Back with SHIB, chief developer of the Shiba Eternity, Shytoshi Kusama, said on Twitter that a surprise would occur on October 1.
The game's primary creator has said that on October 1, everything about the game's lore and plans would be made public.
The Shiba Inu team has announced that the worldwide release of Shiba Eternity will occur on October 6, 2022.
The Shiba Inu group highlighted its future aims when they revealed that the SHIB CCG game would be available on October 6. Moreover, it plans to unveil the Shiba Eternity canon on October 1.
Similarly, it cites an important update release from main creator Shytoshi Kusama on how Shiba Eternity would contribute to the overall SHIB community.
The team's previous updates have been scattered around the web, but this one should bring them all together.
Shiba Eternity: 5% of Profits to be Burned
According to Shytoshi Kusama, 5% of the profits from the new Shiba Eternity game will be burned. The September 27 deadline for the Shiba Eternity trailer contest has passed.
Trailers must be exactly 30 seconds long, and winners will have their work shown on mobile app stores and social media sites. The challenge was announced via the official Shiba Eternity Twitter account.
The contest winner will be announced on October 1 and receive $5,000 in SHIB.
Shiba Inu Price and Tokenomics
The current Shiba Inu price is $0.000011, and the 24-hour trading volume is $277,661,777. Shiba Inu has increased by 1.51% in the last 24 hours.
CoinMarketCap currently ranks 14th, with a live market cap of $6,208,033,885. The circulating supply is 549,063,278,876,302 SHIB coins; the maximum supply is unknown.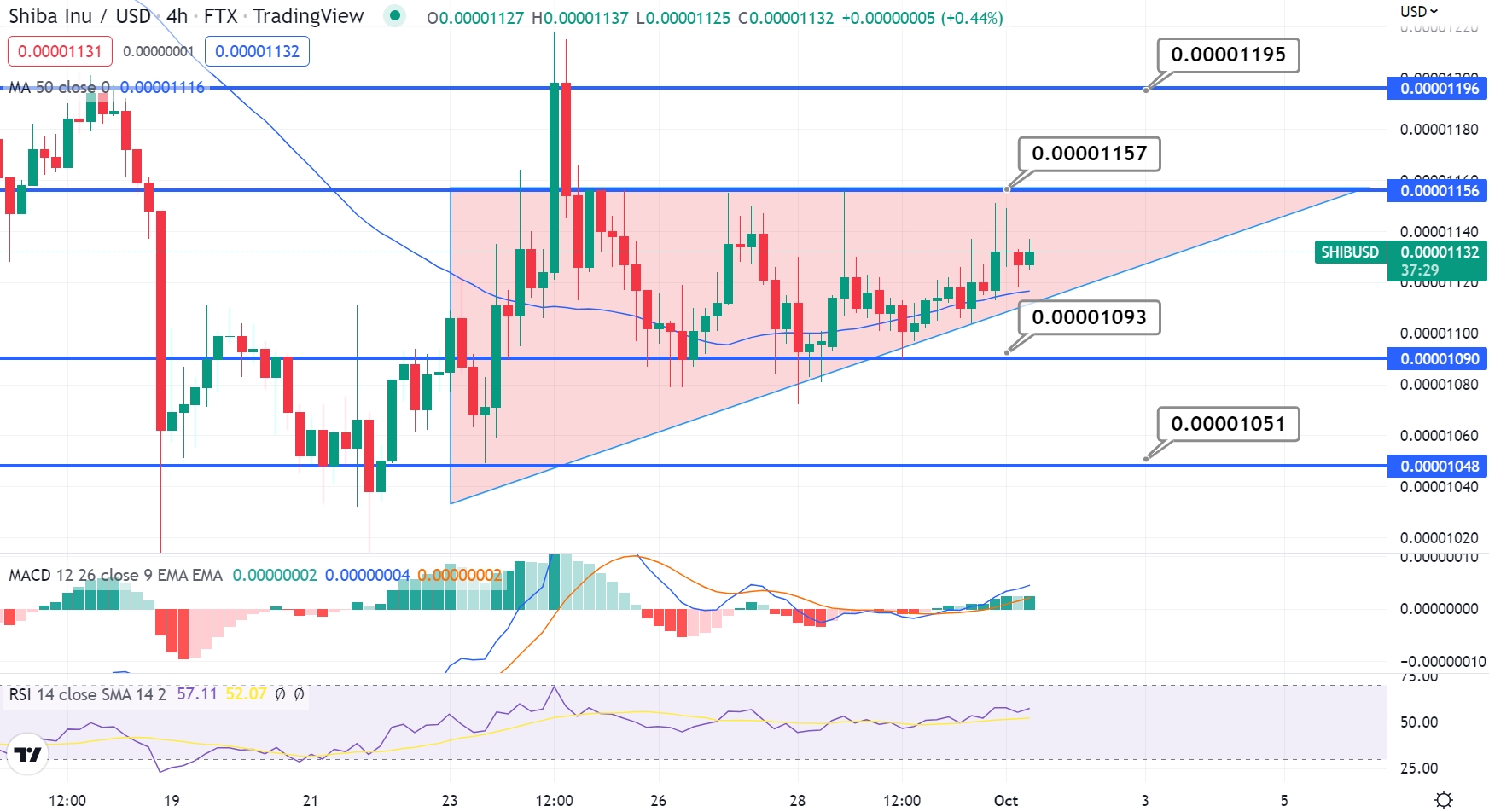 Shiba Inu is gaining immediate support at $0.000011, which is extended by the 50-day moving average. A bearish crossover below the 50 MA will most likely lead SHIB to an immediate support level of $0.00001093.
Increased selling pressure could push SHIB below the triple bottom support level of $0.00001093 and into the $0.00001051 range.
Shiba Inu has the potential to trade bullish given the positive fundamentals; thus, the odds of a bullish trend continuation remain high above $0.0000111. The major resistance is still near $0.00001157; a break above this level could lead SHIB to $0.00001195.
Tamadoge P2E Crypto Price is Pumping Now
Since we're already discussing gaming coins, why ignore one that's making waves right now?
Currently priced at $0.043, the coin is up 90% today and it could be just getting going.
The Tamadoge team continues to develop the business and roll out its initial products and services after raising $19 million in presale.
The price of TAMA is increasing dramatically following its listing on OKX. That may be helped by the fact that Tamadoge's Twitter and YouTube accounts have highlighted several new and upcoming offerings.
The Tamadoge team announced on September 30 that the token would be listed on the MEXC market, another major and well-known controlled exchange. Furthermore, Bitmart has listed Tamadoge, and LBank is set to list on October 5.
Yesterday we reported on Tamadoge beginning to test the $0.03 resistance level as a result of those announcements.
Tamadoge's listings now include:
Bitmart
LBank (listing October 5th at 11am UTC)
MEXC (listing October 5th at 1pm UTC)
Uniswap DEX
TAMA is now currently ranked first on DEXTboard's hot pair list.
The meme coin sensation is currently trading at No.1 on top trading app StockTwits: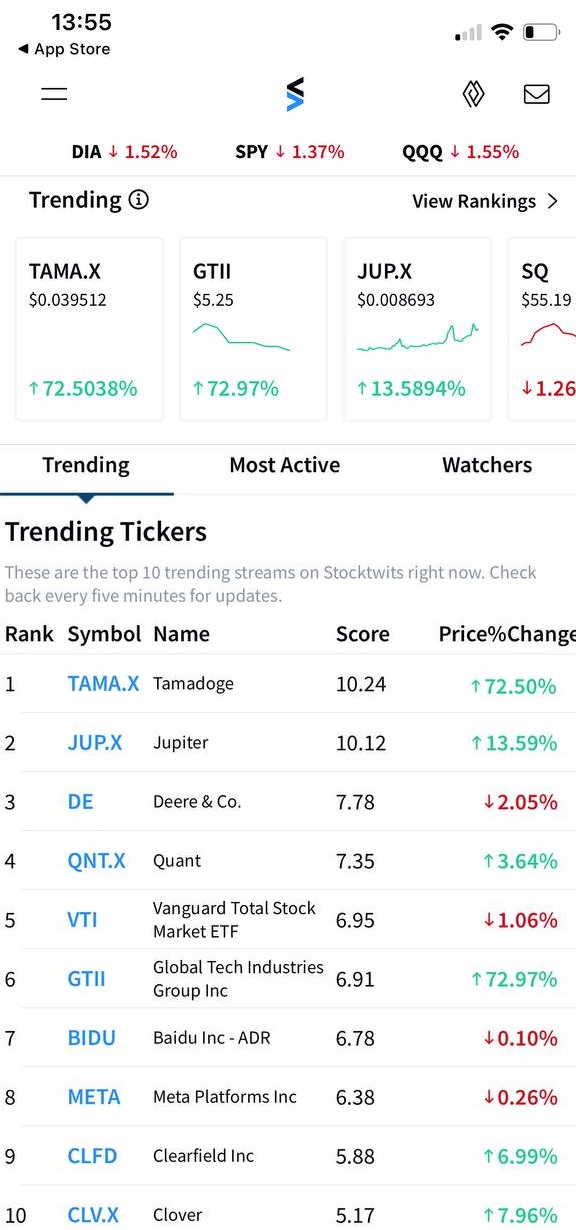 Tamadoge NFTs
When Tamadoge Petstore opens, you'll be able to accessorize with stat-boosting special goods, and each Tamadoge NFT will have unique features and skills to help you climb the leaderboard.
The initial collection of Tamadoge NFTs will total 21,100 and be divided into three groups.
Ultra rare
Rare
Ultra rare
Tamadoge's first collection of ultra-rare will be available from the 6th of October.
A countdown timer has been set up on tamadoge.io for the first Tamadoge NFT drop, which is also scheduled to happen this week.
In the project's forthcoming play-to-earn (P2E) game, owners of rare Tamadoge NFTs will have an advantage thanks to their Tamadoge's increased speed and agility.
Tamadoge Price & Tokenomics
Tamadoge's current price is $0.0343, with a 24-hour trading volume north of $8 million. Tamadoge has increased by 90% in the last 24 hours and more than doubled in the past seven days.
CoinMarketCap currently ranks TAMA #2677, with a live market cap of $42 million.
But remarkably, it is now the 5th largest meme coin measured by undiluted market cap, valued more highly than Vita Inu and Hoge Finance, two meme coins with a market cap of $10 million, and twice the market cap of Pitbull and Shiba Predator.
Tamadoge is waiting for its circulating supply verification to be updated on the CMC site.
The Tamadoge team has applied to be listed on Binance, a cryptocurrency exchange known for its hefty volume requirements.
Given its fundamentals and ongoing listing on multiple exchanges, Tamadoge appears to be an excellent option. Therefore, TAMA's upcoming trend seems strongly bullish.

Update - Tamadoge hit an intraday high of $0.0549, up approximately 100% in the past 24 hours.
---