Shiba Inu Raises Red Flags, Monero and VC Spectra Join the Market Uptrend
Disclaimer: The text below is a press release that is not part of Cryptonews.com editorial content.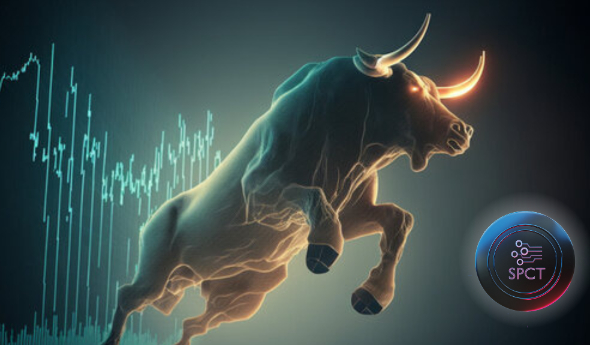 Shiba Inu (SHIB) is raising suspicion based on its new trends. As a result, large holders are shifting towards uptrend projects like Monero (XMR) and VC Spectra (SPCT).
So, chances are, there might be a market shift before the year is over. Read on to learn all about it.
Why Is Shiba Inu (SHIB) Suddenly on The Red Watchlist?
Shiba Inu (SHIB) has suddenly seen a surge of questions about its transaction volume.
Specifically, the transactions involving amounts exceeding $100,000 in Shiba Inu (SHIB) have dropped more than half. Out of 100 such transactions, only 33 are happening.
This situation involving the popular meme coin Shiba Inu (SHIB) is taken as a red flag by the crypto community sending it down by more than 2% in a single day.
This comes after a week during which Shiba Inu (SHIB) exhibited outstanding performance, closing with an impressive 7% growth.
However, large Shiba Inu (SHIB) holders started shifting to other networks for transactions starting Friday and going into the weekend.
This shift indicates a critical need for an increased transaction volume in the SHIB network. For such a significant migration to occur, typically fewer than 1 trillion SHIB coins would need to be in circulation.
At present, the circulating volume stands at approximately $870 million.
This resulted in the end of the weekly bullish trend on June 27. The bear market is now starting to grab the Shiba Inu (SHIB) coin as its holders either shift to other currencies or sell the token.
With no imminent whales and lesser transaction volume, Shiba Inu (SHIB) desperately needs buyers and holders alike.
Monero (XMR) and Its Mini Bull Run: Start of An Era?
Over the past few days, Monero (XMR) has climbed at a modest rate of 2.47% increase every day to its current price of $167.29 and rising.
On June 27, Monero (XMR) is going to its highest in the past few months amidst a mini bull run which has taken it well beyond $169.24.
The current trend is bullish for Monero (XMR), and with no bear market in sight, it will continue to rise to the $190 level until August.
Mind you; there is a substantial resistance at $200 which may keep the upper limit for Monero (XMR) to $190.
Speaking of volume and market cap, Monero (XMR) has capped $3 billion as of June 27, with experts predicting a further increase in Monero's (XMR) price over the next few weeks.
And with this added level of trust, Monero (XMR) can expect a bullish trend in the long run.
VC Spectra (SPCT): The Trendy Hedge Fund
VC Spectra (SPCT) is changing the game with revolutionary decentralized hedge fund mechanisms.
With a versatile investment portfolio, initial offerings of ICOs, and startup projects, VC Spectra (SPCT) has the potential to grow beyond expectations.
In the short span of two weeks, VC Spectra (SPCT) holds a sweet $2.3 million in seed/private presale.
Moreover, Stage 1 of the VC Spectra (SPCT) token presale has sold over 57% of its initial offering of 125 million SPCT tokens for $0.008.
At the end of Stage 1, Stage 2 for the VC Spectra (SPCT) will introduce the new sale price of $0.011, generating lucrative returns for early adopters.
This process will continue to the target launch price of the VC Spectra (SPCT) token of $0.08, a straight 900% growth of an investment.
VC Spectra (SPCT) will align the powers of AI and harness them with portfolio selection, capital allocation, and value creation to offer quarterly dividends to its holders.
Feel free to visit VC Spectra's (SPCT) website and go through its roadmap to learn more about the project while it's still in its early stages. Time is money, so don't waste any.
Learn more about the VC Spectra (SPCT) presale here:
Buy Presale: https://invest.vcspectra.io/login
Website: https://vcspectra.io
Telegram: https://t.me/VCSpectra
Twitter: https://twitter.com/spectravcfund
---