Shiba Inu Price Prediction as SHIB Rises 14% From Recent Bottom, But Whales are Buying This New Altcoin – Here's Why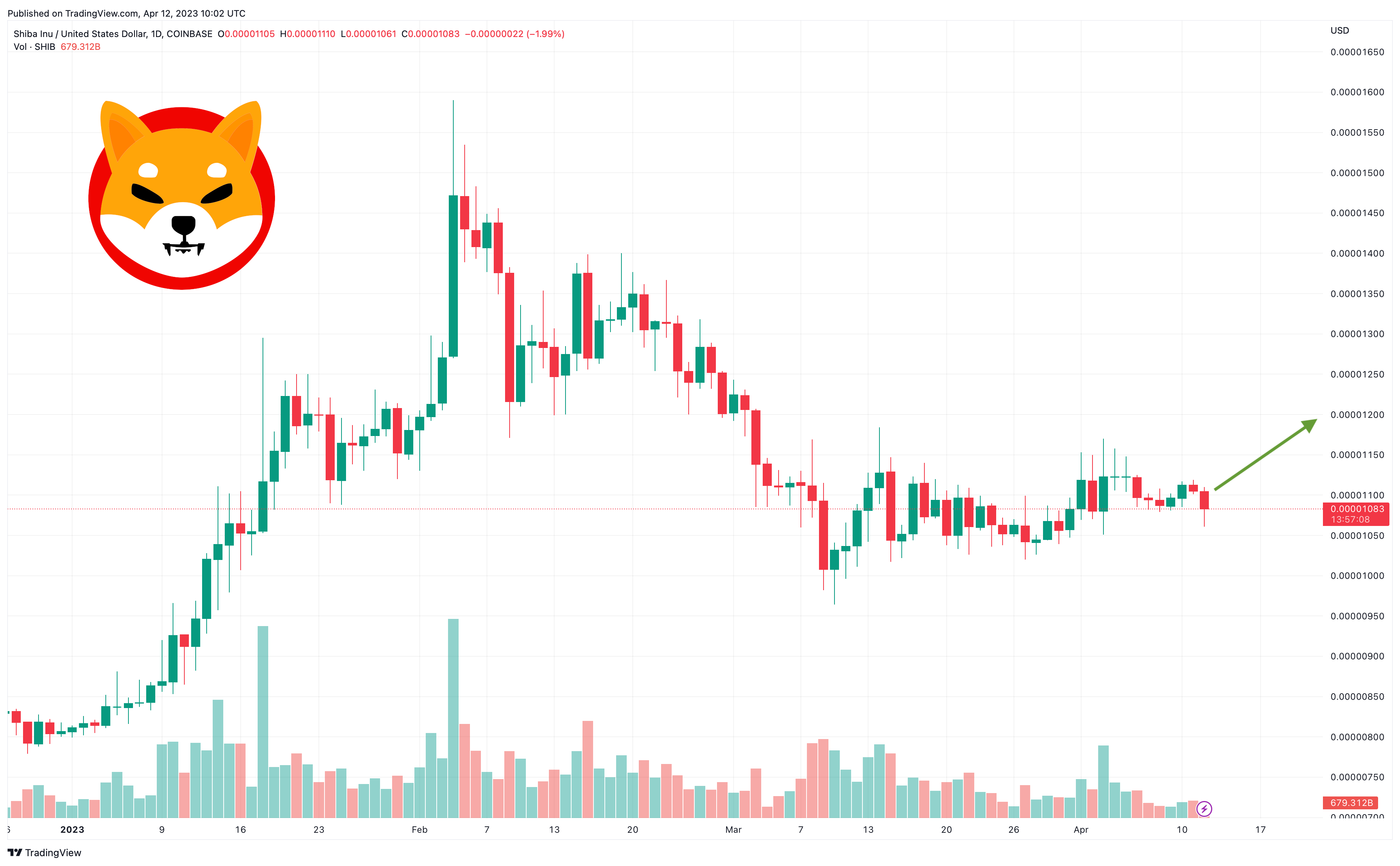 The price of Shiba Inu has dropped by 2.5% in the past 24 hours, sliding to $0.00001086 following a slight dip for the cryptocurrency market as a whole.
SHIB's current price means that it has fallen by 3.5% in a week and barely risen in the last 30 days, although the meme token remains up by 34% since the beginning of the year.
And with the coin awaiting the full public launch of the Shibarium layer-two network this month, it could be set to compensate for its relative underperformance in the past few weeks.
On the other hand, it seems that many investors have been turning to other tokens during this period, with the decentralized polling platform Love Hate Inu (LHINU) successfully raising over $3.5 million in its presale, as whales look for the best candidates for quick gains.
Shiba Inu Price Prediction as SHIB Rises 14% From Recent Bottom
SHIB's indicators suggest that it could have bottomed, with a recovery rally due in the near future.
In particular, the coin's relative strength index (purple) has begun rising again after descending to an oversold position in the past few hours.
That said, SHIB's 30-day moving average (red) still hasn't fallen underneath its 200-day average (blue), although it has begun rising again after a dip that last a few days.
Based on these indicators, and based on the fact that SHIB has underperformed in recent weeks, it would seem on a technical basis that the meme token is due to rally soon.
This is supported by the imminent arrival of layer-two network Shibarium, which is due a full public launch in the next few weeks, something which could trigger a short- and long-term SHIB rally.
The L2 is already live in beta form, with its transaction count showing that testers and contributors have been joining its testnet in recent days.
Shibarium's official launchpad has also revealed it's receiving thousands of applications from projects to launch apps on its network, indicating the extent to which it could grow in the coming months.
Indeed, Shibarium could be a real turning point for Shiba Inu's ecosystem, helping the cryptocurrency to transition from being a 'fun' meme token to a platform with actual utility and meaning.
If so, this will result in steadily rising usage of SHIB, as more apps come to use it as their native tokens.
On top of this, Shibarium will also result in an increased SHIB burn rate, meaning that the coin's supply will be restricted just as demand begins to grow.
For this reason, the market could see SHIB rise to $0.000015 and then $0.00002 in the period following Shibarium's public rollout, before hitting $0.00003 or $0.00004 by the end of the year.
And if Shiba Inu also witness the launch of SHIB: The Metaverse by the end of the 2023, SHIB's price could rise even higher, potentially shaving off a decimal place as it enters 2024.
Check the latest SHIB price on CoinCodex.
Whales are Buying This New Altcoin – Here's Why
Aside from the fact that the market is still waiting on the launch of Shibarium and SHIB: The Metaverse, it's also possible that SHIB has underperformed due to investors looking elsewhere.
Not only is Bitcoin (BTC) increasing its market dominance at the moment, but a variety of new altcoins have been emerging in recent weeks, led by presale tokens that have been promising investors above-average returns.
One of the most notable examples of these Love Hate Inu, which has seen the presale for its LHINU token raise over $3.5 million in only a few weeks.
Love Hate Inu is a decentralized polling platform that, running on the Ethereum blockchain, offers users the chance to receive crypto-based rewards for casting their votes in surveys and polls.
It's aiming to capture a slice of the growing global online survey market, which is forecast to see its value grow to $5.69 billion by 2027, from $3.2 billion this year.
It potentially has a very good chance of doing this, seeing as how its combination of meme token, staking and fun polling could help it grow a thriving community of users and participants.
Indeed, it has already attracted just over 34,000 followers on Twitter, despite the fact it hasn't even launched yet.
If nothing else, this quick growth shows substantial interest in the platform, which also aims to enhance its popularity by signing partnership deals with famous brands.
With these brands it will offer a range of exclusive content and rewards, which again will help it grow in size and capture more of its market.
Investors can participate in the LHINU presale by visiting the official Love Hate Inu website.
They can purchase LHINU using either crypto (USDT or ETH), or with fiat currency.
The sale is currently in its fourth stage, with one LHINU token costing $0.0000105.
However, this price will soon rise to $0.0000115 in three days, when its fifth stage (out of nine) will begin, giving investors only a short space of time in which to buy the token at the best possible discount.
Disclaimer: The Industry Talk section features insights by crypto industry players and is not a part of the editorial content of Cryptonews.com.
---