Shiba Inu Price Prediction as SHIB Overtakes Tron Blockchain in Market Capitalization – Huge Price Pump Incoming?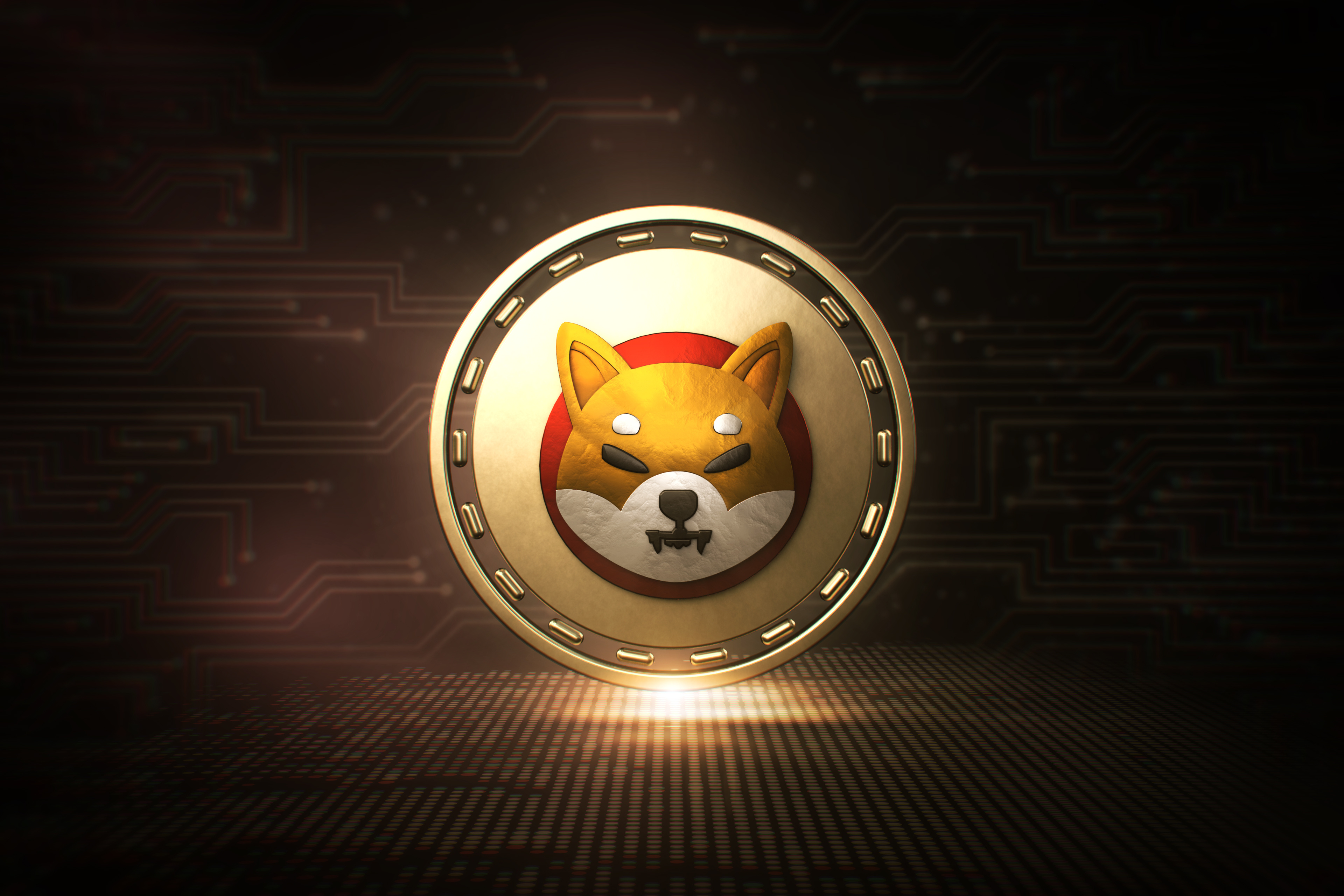 Shiba Inu (SHIB), the dog-meme-inspired ERC-20 token that powers the Shiba Inu web3 ecosystem, has had a higher market capitalization than Tron (TRX), the cryptocurrency that powers the Tron blockchain protocol, since mid-March.
This partially reflects suppression of the TRX price owing to news last month that the US Securities and Exchange Commission (SEC) is going after the Tron blockchain's founder Justin Sun over alleged securities fraud.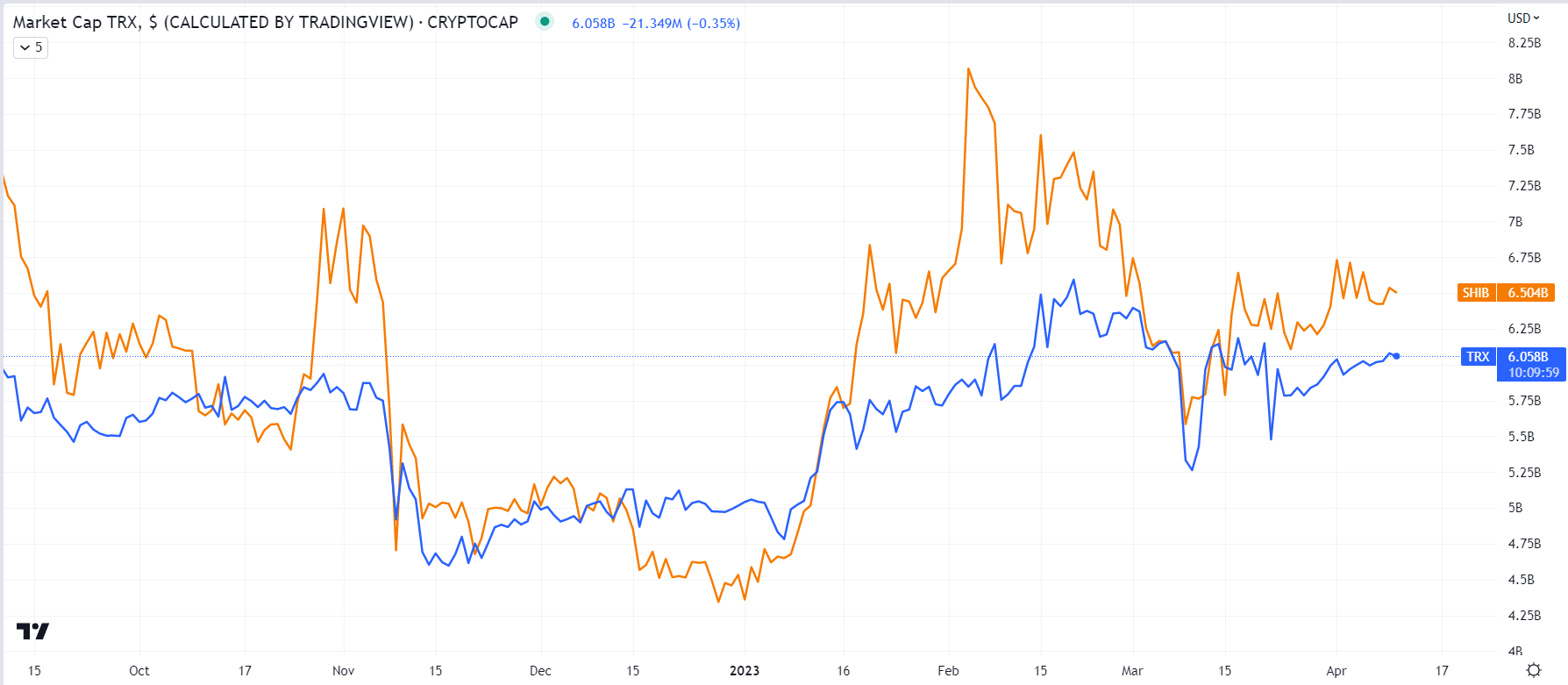 Shiba Inu last had a market capitalization of around $6.5 billion, while Tron's was closer to $6.0 billion.
That makes the two cryptocurrencies the 14th and 15th largest in the world by market capitalization respectively, according to CoinGecko.
Shiba Inu's SHIB token was last changing hands close to $0.000011, according to TradingView citing Coinbase exchange data.
The cryptocurrency remains well within the $0.000010-0.00001170ish ranges that have been dominant since early March.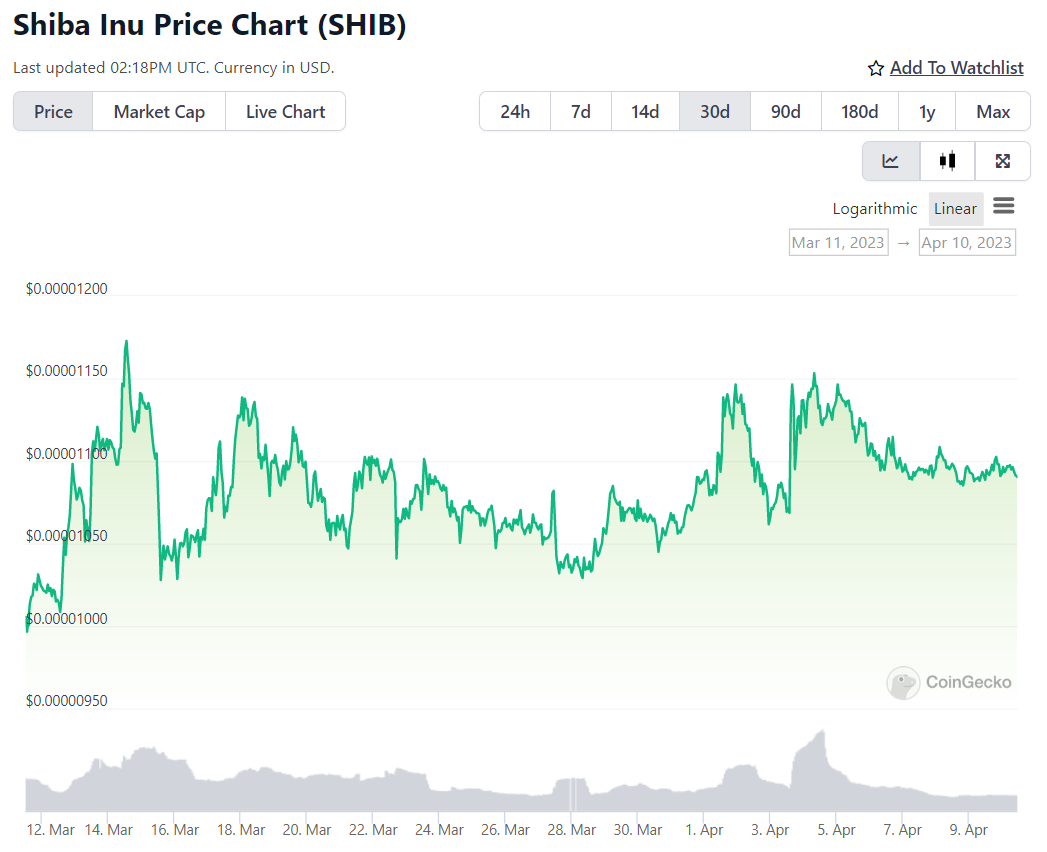 Shiba Inu (SHIB) Price Prediction – Huge Price Pump Incoming?
Shiba Inu's subdued trading conditions in recent weeks come in tandem with consolidation seen in other major cryptocurrencies such as Bitcoin.
Indeed, since a rapid spurt higher in mid-March, the world's largest cryptocurrency by market cap has spent more than three weeks undulating either side of the $28,000 level.
But major upcoming US macro events this week could shift Bitcoin and the broader crypto market out of its slumber.
US Consumer Price Index (CPI) data is scheduled for release on Wednesday, followed by US Producer Price Index (PPI) data on Thursday and US Retail Sales and Consumer Sentiment data on Friday.
The minutes of last month's FOMC meeting are also due on Wednesday, alongside a smattering of Fed policymakers orating throughout the week.
Last Friday's solid US jobs data raised the implied odds of another 25 bps rate hike from the Fed at next month's meeting to just over even, but that pricing could easily shift in wake of this week's data.
The US inflation data, for example, is expected to show a steep drop in MoM and YoY price pressures, which should take some pressure off of the Fed to be so aggressive with rate hikes.
Meanwhile, the retail sales and consumer sentiment reports could have a meaningful impact on growth expectations – in wake of last month's bank crisis and last week's weak US ISM PMI surveys, more and more analysts are betting that the US will enter a recession later in 2023.
If this week's data and Fed events support the idea of 1) inflation coming down quickly and 2) a likely oncoming recession, that could weigh on the US dollar and yields and likely support growth stocks and cryptocurrencies like Shiba Inu.
Another key theme to watch this week is the unofficial start of the Q1 2023 earnings season, which is kicked off by a number of major US banks.
Their commentary and guidance in wake of last month's bank troubles could also have an outsized impact on sentiment.
While not guaranteed, the catalysts are certainly there for a possible move higher in crypto prices.
SHIB bulls will be hoping that this translates into an upside breakout of the ascending triangle that the meme coin has been forming in recent weeks.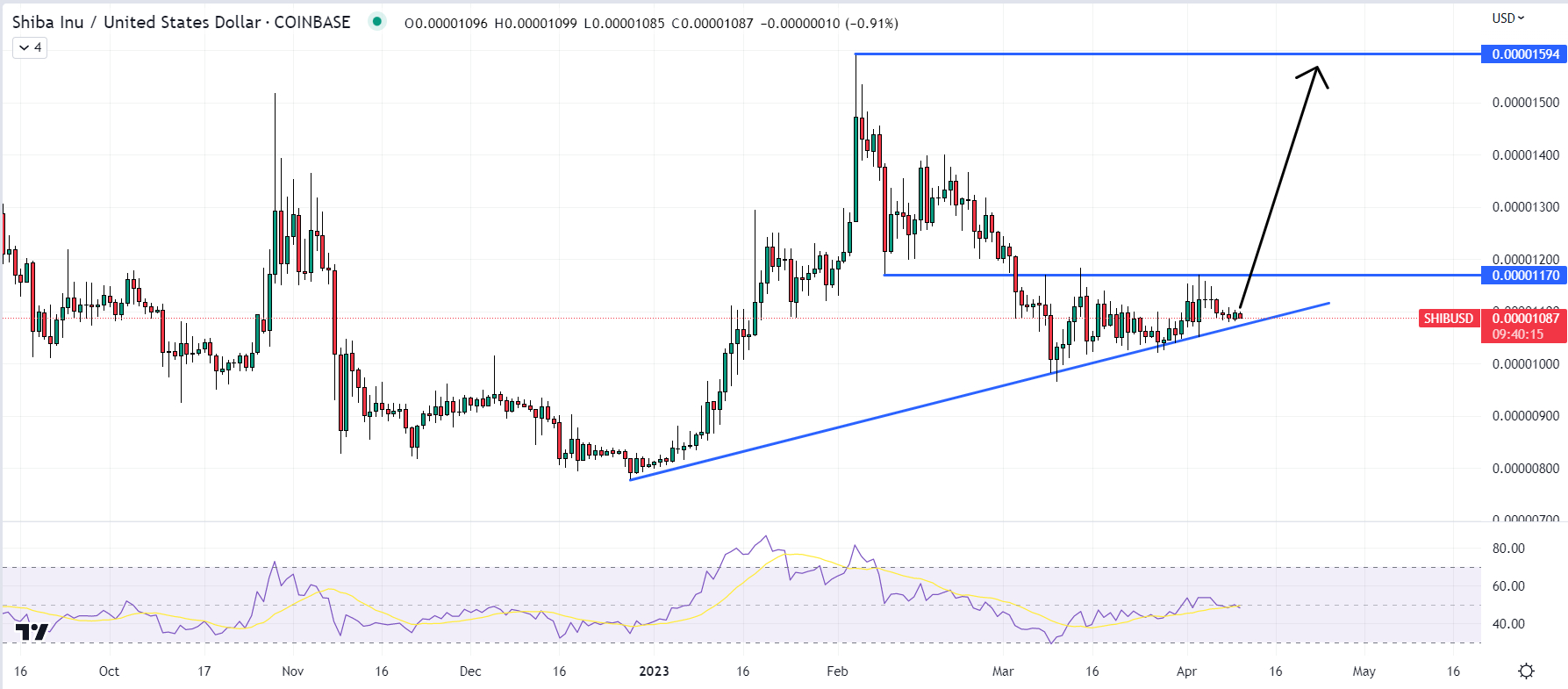 A break above the $0.00001170 resistance zone could open the door to a push higher towards earlier annual highs in the $0.000016 area, which would mark close to 50% gains from current levels.
It remains to be seen whether upcoming Shiba Inu ecosystem developments, such as the launch of the much-touted Shiba Inu layer-2 Ethereum scaling solution called Shibarium, can give the bulls further reason for excitement.
Love Hate Inu (LHINU) – A Shiba Inu Alternative to Consider
Shiba Inu's near-term outlook is potentially very good.
However, the fact that Shiba Inu is already so famous and well-known and already has such a massive market capitalization makes 10xing from current levels more difficult.
Investors might therefore want to consider investing in some lesser-known coins that potentially hold a better likelihood of seeing exponential gains.
A great new meme coin to consider is Love Hate Inu, a new dog-meme-inspired social media polling platform that has been taking the internet by storm in the last few weeks.
To fund the development of its revolutionary vote-to-earn platform, Love Hate Inu is currently conducting a presale of its LHINU token.
The presale has been a huge success, with Love Hate Inu having already raised a massive $3.4 million and the presale already having entered stage 4.
Analysts at Cryptonews.com have ranked Love Hate Inu as the hottest presale of 2023 and many think the cryptocurrency could see big gains when it ICO's later this year.
---