The Shiba Inu Price Exploded 1,000,000% in a Few Weeks, Will New Crypto Launch Shibie Be a Trending Meme Coin?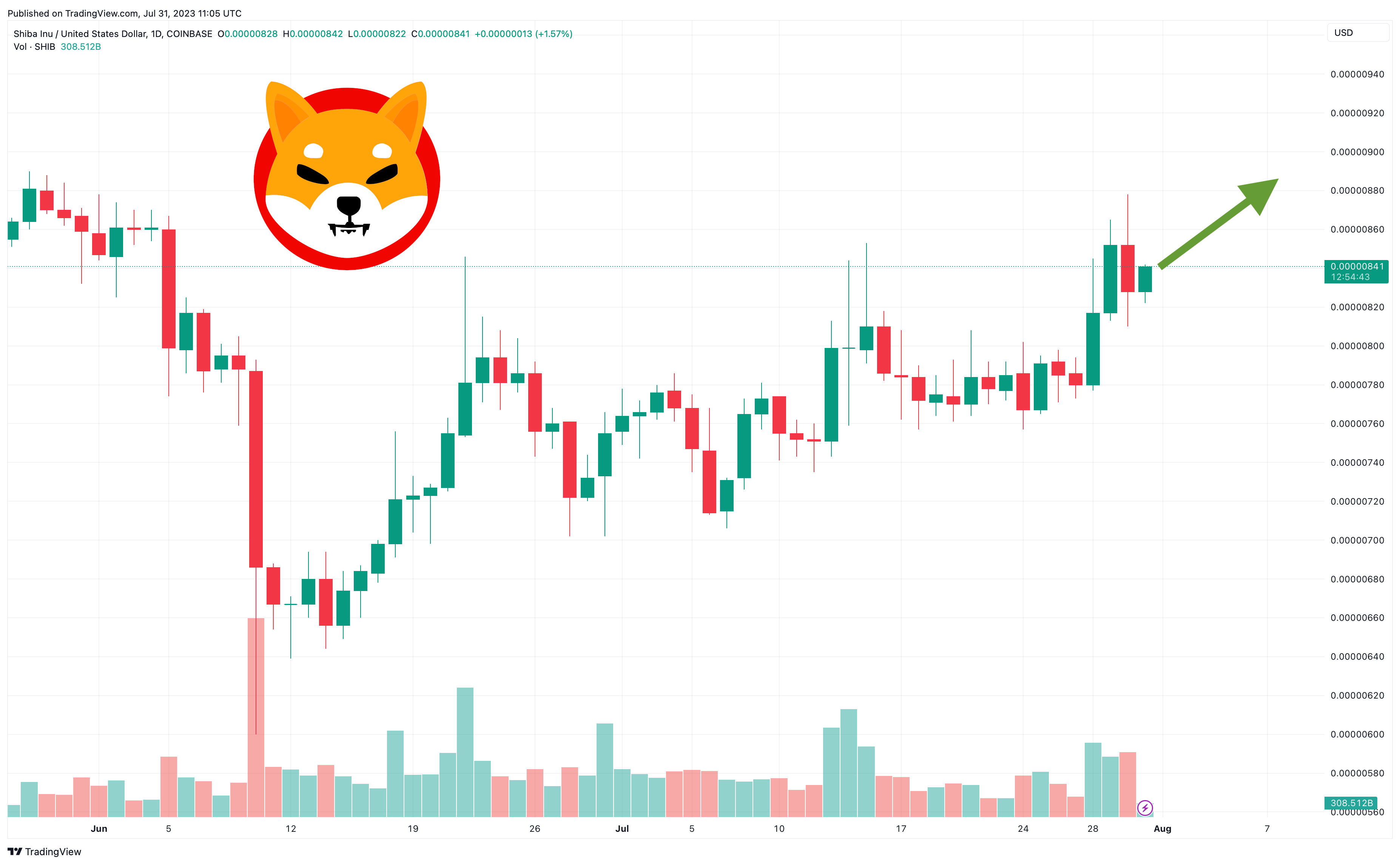 The price of Shiba Inu (SHIB) has dropped by 1% in the past 24 hours, with its fall to $0.00000840 coming as the cryptocurrency market as a whole moves sideways today.
SHIB is now up by 7.5% in the last seven days and by 10% in the last 30, yet the meme token is up by only 3.5% since the beginning of 2023, in contrast to other major tokens such as Bitcoin (BTC), which has gained by around 77% since January 1.
This underperformance has come as the Shiba Inu community continues to wait for the much-delayed Shibarium layer-two network, which launched in beta form in April but has yet to see its full launch, frustrating investors hoping for some good news to buy.
However, Shiba Inu's disappointing price action this year has enabled a wave of new meme tokens to emerge and outperform the market, with the launch of Shibie – a cross between Shiba Inu and Barbie – promising to deliver another above-average performer in the next few weeks.
The Shiba Inu Price Exploded 1,000,000% in a Few Weeks, Will New Crypto Launch Shibie Be a Trending Meme Coin?
Despite its dip today, SHIB has had a fairly good week, with its technical indicators reflecting this.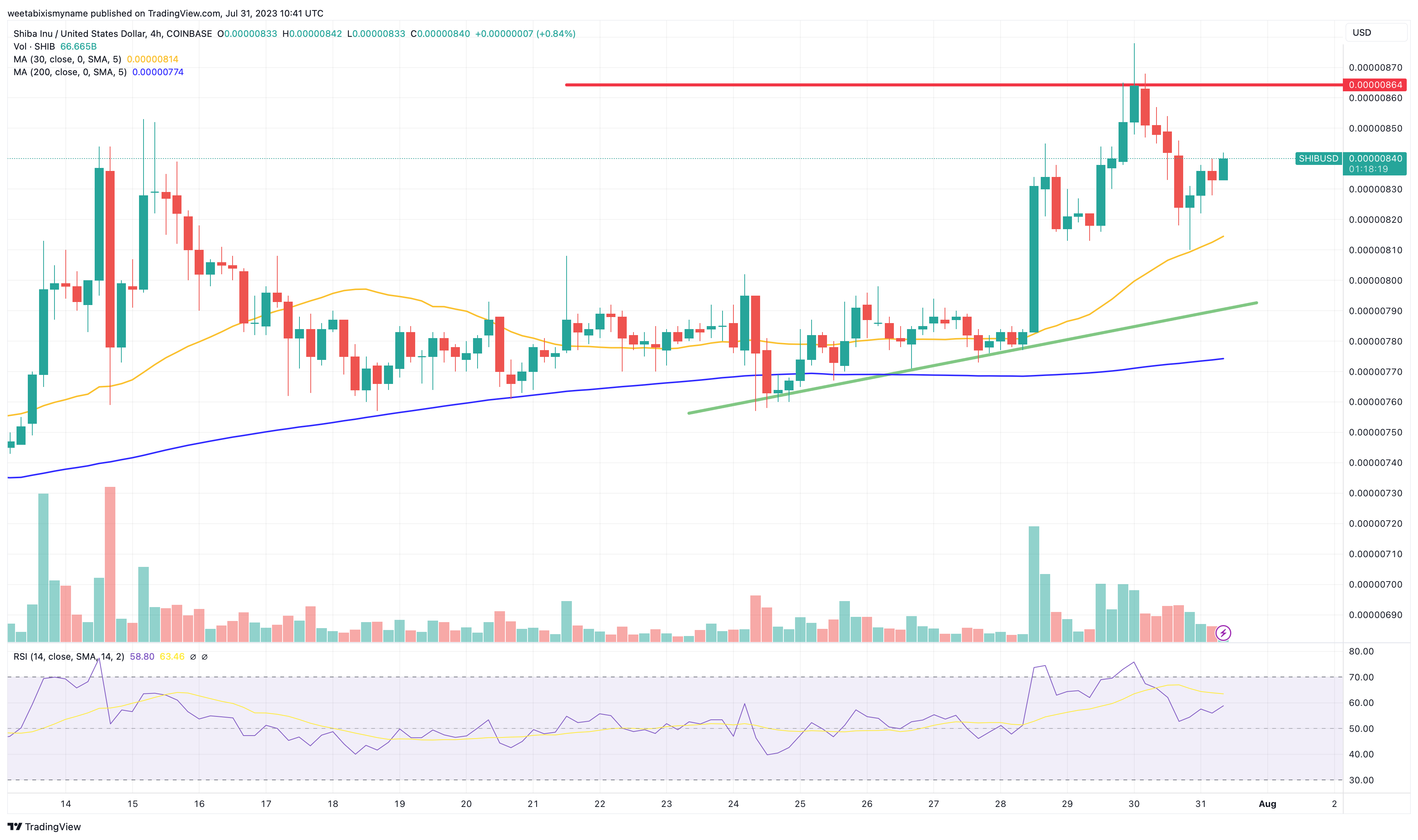 Its relative strength index (purple) is rising towards 60 and looks as though it could climb higher, indicating further gains for the coin in the short-term.
Likewise, SHIB's 30-day moving average (yellow) is rising strongly above its 200-day average (blue) and looks as though it has room to move further, again indicating incoming rises for the cryptocurrency.
This could hopefully compensate for what has been a very disappointing year for SHIB, which is not really any higher than it was on January 1, largely because of a lack of positive news and developments for Shiba Inu.
Its underperformance this year seems all the more disappointing when it's remembered that, back in 2021, SHIB hit an all-time high of $0.00008616.
This marked a gargantuan 153,000,000% gain compared to its recorded all-time low, while the coin also rose by more than 1,000,000% in the weeks leading up to May 2021, when it hit a then-record high of $0.00003532.
Now, such gains seem nigh-on impossible for SHIB, which is now arguably as likely to go backwards as it is forwards.
However, 2023 has brought the market a wide variety of new meme tokens, many of which have comfortably beaten the market and provided investors with gains that SHIB can now only dream about.
The latest entry in this line of new meme coins is Shibie (SHIBIE), an ERC-20 token that's attempting to maximize its meme-appeal by crossing Shiba Inu with the ever-popular Barbie, which has just seen the successful worldwide release of its very own film.
SHIBIE will soon hold its presale, which will be allocated 40% of the meme token's overall supply of 2,107,202,300 tokens.
During the sale, SHIBIE will be priced at $0.000474, with investors able to buy by going to its official website and connecting their software wallets.
Such funding will be used to help the SHIBIE team market the token and build a sizable community around it, with such communities being eseential if a meme token is to sustain itself beyond its initial platform listings.
The team is entirely confident in being able to create a big following for SHIBIE, given its playful combination of memes related to both Shiba Inu and Barbie.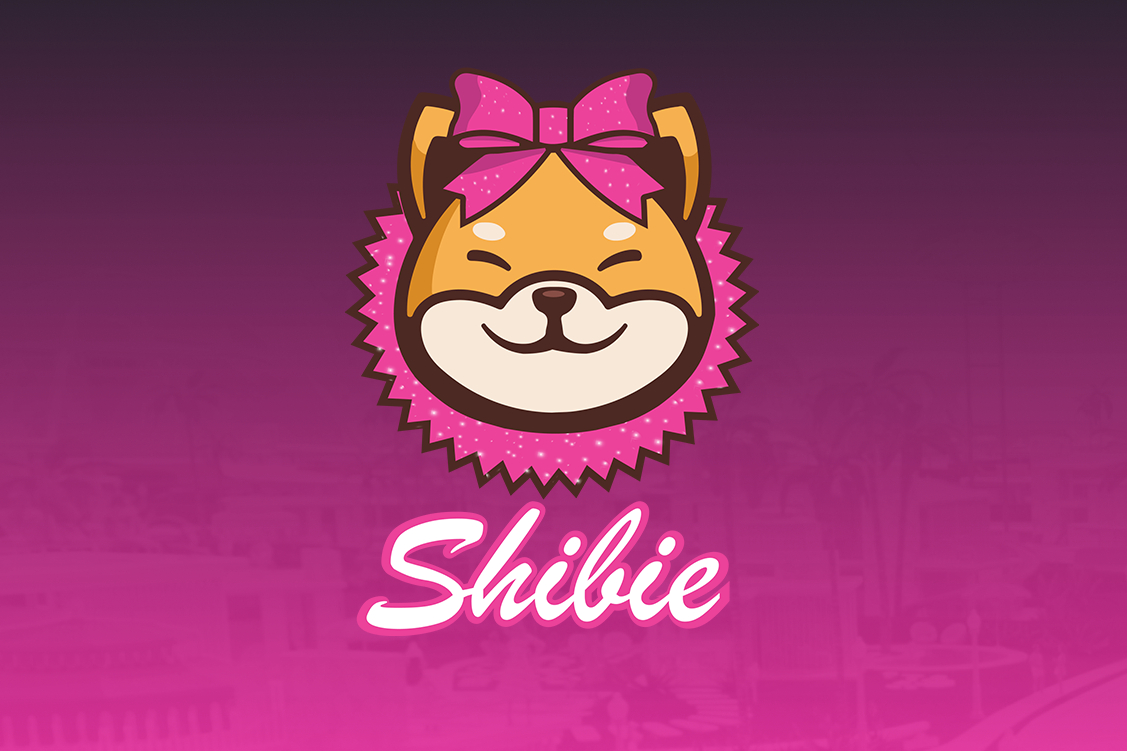 And once the SHIBIE presale has finished, it will list on decentralized exchanges, at which point it could rally substantially and become the next big meme coin.
---