Shiba Inu To Hit DOGE Marketcap After Shibarium, SHIB To Hit $0.000011 Pomerdoge Presale Raises 700K Within Few Weeks
Disclaimer: The text below is an advertorial article that is not part of Cryptonews.com editorial content.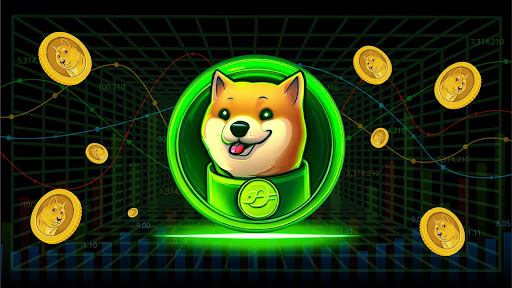 With the upcoming launch of Shibarium and a price projection of $0.000011, Shiba Inu (SHIB) is positioning itself to take on new heights. However, market analysts have also taken notice of Pomerdoge (POMD) - a rising presale star that has already raised $700K. This feat is remarkable when you take into account the fact that the presale is in Phase One.
Click Here To Find Out More About The Pomerdoge (POMD) Presale
Shiba Inu (SHIB): Aiming for the DOGE Marketcap
Shiba Inu (SHIB) has its sights set on a monumental goal: reaching the market capitalization of Dogecoin (DOGE), which now sits at $10.7B. With its dedicated community and a strong drive to succeed, SHIB's ambition to match the success of DOGE showcases its determination to carve out a significant place in the cryptocurrency market.
One of the most anticipated developments for the Shiba Inu coin is the launch of Shibarium. This project aims to be an L2 blockchain based on Ethereum, transforming Shiba Inu into a complete ecosystem. This launch will happen sometime in August, causing the Shiba Inu price to skyrocket.
Shiba Inu has a value of $0.00001089 with a market cap of $6.4B, up 9.11% in the past 24 hours. Also, its moving averages and technical indicators are showing strong buy signals. As a result, numerous experts forecast a price rise for Shiba Inu to $0.000011 soon.
Pomerdoge (POMD): Another Rising Star
While Shiba Inu makes its mark, another project has gained attention in crypto. Pomerdoge (POMD) has been making waves with its unique play-to-earn gaming ecosystem. With features like the Pomerplace marketplace and NFT collection, Pomerdoge offers an exciting blend of blockchain technology and gaming entertainment.
Deeper Look Into Pomergame Features
Central to the Pomerdoge ecosystem is the opportunity for players to build and enhance their Pomer characters. As you progress through the game, your Pomer evolves and gains unique attributes, creating an engaging and immersive experience. This process allows players to take ownership of their in-game assets and see their efforts translated into tangible rewards.
Imagine a marketplace where you can buy, sell, and trade valuable in-game skins and assets. That's precisely what Pomerplace offers. Once your Pomer achieves gold status, you gain access to Pomerplace. This innovative marketplace provides players a new way to monetize their gaming achievements.
Furthermore, Pomerdoge's collection of 7,777 NFTs adds a touch of exclusivity to the ecosystem. Each NFT represents a unique piece of the Pomerdoge world. While the benefits of owning these NFTs are not known for now, they undoubtedly add intrigue and value to the overall gaming experience.
Presale Success and Future Prospects
Pomerdoge's presale has been a resounding success, raising $700K within a few weeks. There are plenty of reasons as to why buyers are flooding the presale. Firstly, its ties to the global blockchain gaming market which is projected to reach $65.7B by 2027. This connection also sets Pomerdoge apart from Shiba Inu, which lacks real-world ties.
And lastly, only POMD holders can access the NFT collection. Thus, users are flocking to the presale, looking to buy the token for a low price. One POMD costs just $0.008 - a 14% rise from its starting price. But, as the presale advances, its price will continue rising. In fact, analysts in the field forecast a 30x surge for it before it finishes - so sign up now.
Find out more about the Pomerdoge (POMD) Presale Today
Website: https://pomerdoge.com/
Telegram Community: https://t.me/pomerdoge
---