Shiba Inu Coin, Ethereum, and Bitcoin Fails the Environment - Eden Reforestation Project Collaboration with HUH Token
Disclaimer: The text below is a press release that was not written by Cryptonews.com.
Shiba Inu Coin and other cryptocurrencies such as Ethereum and Bitcoin enjoyed their best year ever last year. Many investors engaged in high-risk transactions based only on wild rumours and daily digital financial data. However, the currencies have brought in billions of dollars for investors, paving the way for future market success. Unlike paper, Bitcoin is a digital money that takes massive amounts of computer power to operate.
This implies that those who invest in cryptocurrency are supporting an environmentally harmful sector that is constantly expanding their carbon footprints.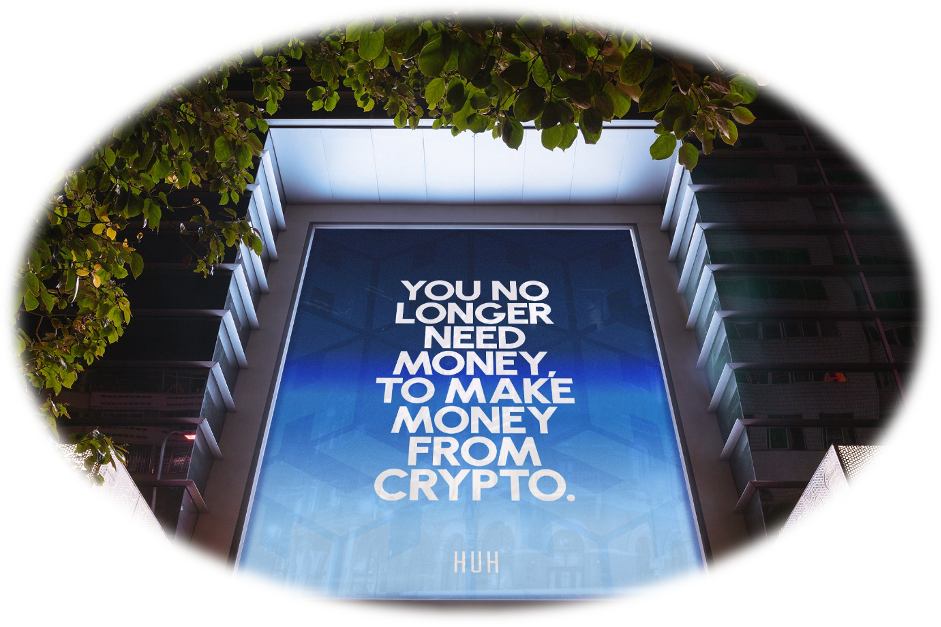 An internationally dependent energy market fosters climate illiteracy and reduces the industry's overall sustainability; nevertheless, some currencies seem to be more ecologically sensitive.
The HUH token is a cryptocurrency that has announced a collaboration with Eden Reforestation Projects, who are currently in presale and will be fully launching on the 6th of December.
As previously said, crypto mining necessitates many worldwide, energy-intensive calculations. Cryptocurrency supporters believe that since it does not depend on a trusted intermediary or a single point of failure, it offers significant benefits over centralised currencies and is thus worthwhile to invest in.
According to Cambridge University experts, Bitcoin requires 121.36 Terawatt-hours of electricity each year to operate its system, which is almost enough to power Norway and more than the whole nation of Argentina.
On average, the energy it consumes in a single hour could power all kettles in the UK for 27 years.
The computations needed to answer the strings get longer as time passes, and additional bocks in the chain fill consistently. This implies that as time goes on, the network will demand more raw computational efficiency and power to handle the same number of transactions.
This steady growth in electronic use not only increases energy consumption but also contributes to building carbon emissions.
Bitcoin seems to be purposefully ignorant to the environmental consequences of its objectives.
This isn't a new idea since most other cryptocurrencies are equally careless about their environmental impact; nevertheless, there are many developing Tokens that are more in touch with their ethics, displaying ecological awareness. The HUH Token is one cryptocurrency that claims to be just this. Will the HUH Token blossom and usher forth a new era of community-led innovation?
The HUH Token collaboration with Eden Reforestation Projects will provide one million trees, one for each new HUH Token holder.
The HUH Token logo may be seen among EDEN's Million Tree Partners here:
https://edenprojects.org/partners/seed-partners-4/
A mature tree absorbs around 48 pounds of CO2. This implies that the EDEN programme has the ability to absorb 48 million pounds of CO2 in a single year. A stark contrast to Bitcoin's Terra-watt feast.
According to the website of the HUH Token's founders, they have established a means for investors to make additional money passively via a properly constructed referral system.
The designers' goal, according to them, is to disrupt current dynamics and provide a source of income for everyone - a noble goal inspired by compassion in the pursuit of generational prosperity.
Let us hope that this is the beginning of a more ecologically conscious trend in cryptocurrencies in the future.
Follow HUH Token on their Socials before they Launch:
Presale: https://huh.social/presale/
Website: https://huh.social
Telegram: https://t.me/HUHTOKEN
Twitter: https://twitter.com/HuhToken
Instagram: https://www.instagram.com/huhToken/
---