Shepe (Shiba vs Pepe) Price Prediction 2023 - 2030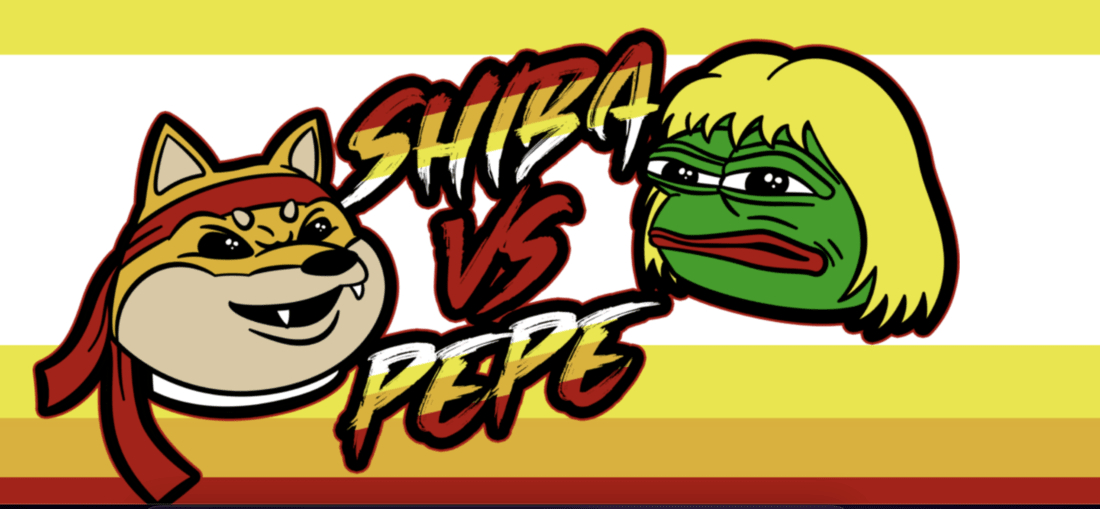 Shiba vs Pepe (Shepe) is trending powerfully on the markets right now, hoping to match the returns of previously successful meme coins. It stages a battle between two of the most successful meme tokens of all time - Shiba Inu and Pepe.
The project launched on Uniswap on August 29th, where it has since shot up 5,000% since its initial listing.
The price prediction analysis will guide you through the token and further examine some price points moving forward, based on trending news and market analysis.
Shepe Price Prediction Analysis
Currently up 25% on a 24 hour period, according to coinmarketcap
Trades on the Uniswap decentralized exchange against ETH
Its current price is $0.0000000160
On DEXTools, Shepe is currently ranked as the #1 trending hot token
Based on our price prediction, the price could reach $0.0000000950 (5x) by the end of this year, if things go its way.
| | | |
| --- | --- | --- |
| Year | Minimum Price | Maximum Price |
| 2023 | $0.0000000140 | $0.0000000800 |
| 2024 | $0.0000000200 | $0.0000000950 |
| 2025 | $0.0000000250 | $0.0000000750 |
| 2030 | $0.0000000200 | $0.0000000500 |
Shiba vs Pepe (Shepe) Price History
The Shepe/WETH trading pair has a DEXTools score of 99/100, testimony to its reliability. However, it should be noted that this token is not traded on leading centralized exchanges and has a lower trading volume in comparison to other coins. The total 24 hour trade volume is $3.53M and the market cap is $7.5 million at the time of this writing.
An initial rally saw prices explode for two days (August 30 and August 31), for a high of $0.0000000013. A localized retracement move gripped price action across two more days (September 1 and September 2) as early-backers took profit - price tumbled back down to $0.0000000005.
However, after more than 12 hours of consolidation on September 2, the price once again erupted - blasting up to post an ATH on September 4. The two-pronged rally has left SHEPE in a powerful position, where it currently stands at $0.0000000160.
Shepe Price Prediction 2023
Based on impressive beginnings, we predict a high of $0.0000000800 and a low of $0.0000000140 for this token in 2023. T
echnical indicators from DEXTools point indicate a strong position to move forward in 2023 - including the DEX score (99), increased trade volume, and liquidity, which now stands at $334.97K. It has a community trust score of 97% out of over 1,000 votes. The contract has been verified with a 1% buy and sell tax.
Multiple media outlets are also starting to report on these new meme tokens, and there is an established pattern when it comes to meme coins, which tend to explode initially before consolidating. Massive gains can often be seen in the earlier stages, and Shepe only listed last week, still very much in its emergent phase.
Shepe Price Prediction 2024
It can be a little more difficult to predict prices moving forward into 2024. Prices can be extrapolated based on the performance of previous meme tokens, but many meme tokens are themselves very new. Relying mainly on marketing and perception, it can be difficult to reliably gauge where the token will be next year.
However, if the project gains traction and manages to gather a community around it, then it could set new highs in 2024. Many predicted the downfall of Doge as no more than a pointless meme token, but it has been around for 10 years and saw price appreciation in multiple of those years. Shepe could follow this pattern.
For 2025, our analysts predict a high of $0.0000000950 and a low of $0.0000000200. That's almost a 6x multiplier. Price is unlikely to fall below current levels, for a new project that is just embarking on its campaign. It is entirely possible that it will release new features in 2024 that have yet to be announced, which could stir up further investment.
Shepe Price Prediction 2025
By the end of 2025, our analysts predict a price of $0.0000000250 and a max of $0.0000000750. After the initial price explosion, it is likely to be followed by a period of consolidation in line with the price action of previous meme tokens.
Dogecoin traded for a price of $0.0016 in 2015, exploded to $0.65 in 2021, and now sits at around $0.06. To date, Dogecoin is up 11,000% against the US Dollar, though it is down 10% on a yearly basis.
A lot will depend on how many subscribers it can acquire in the months to come. There are over 4,500 subscribers to the Shepe Telegram channel already, and it is gaining subscribers daily. If it can acquire a substantial following, such as the 1 million social followers of Wall Street Memes, then it could definitely do very well in 2025.
Shepe Price Prediction 2030
By the end of the decade, Shepe could become very popular, though it becomes harder and harder to predict prices the longer the time frame. A lot will depend on how Shepe manages its social media presence, whether it can reinvent itself, and whether it can further capture the attention of its users.
Dogecoin and Shiba Inu have had large armies of followers for long time periods, and Shepe will need to do something similar if it wants to experience 10,000%+ gains. While this is possible, our analysts have gone with a more moderate $0.0000000500 high and $0.0000000200 low based on all available indicators.
A large percentage of meme coins (and tokens in general) do not make it past the two-year or even the one-year mark. So it might be a better strategy to spread bets among many meme coins so that the one big winner pays off against multiple losers.
What is Shepe And What is it Used For?
Shiba v Pepe (Shepe) is a meme token that presents itself as a war between two memes – Shiba Inu and Pepe. The project leverages the traction acquired by both memes to get a comparable level of action on the price charts. This strategy seems to have paid off so far, and there is a total supply of 420,690,000,000,000 SHEPE, with 3,100 holders at the present time.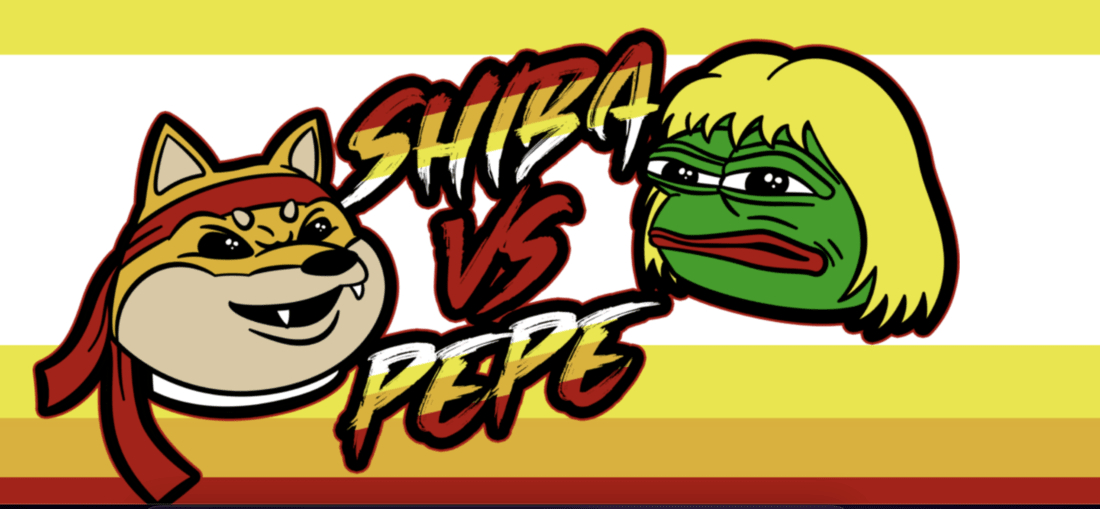 The project is unique in its style. It does not offer any major claims or provide utility. Instead, it aims to leverage the "electrifying street fighter-style showdown" in the world of meme tokens to experience parabolic growth.
Other reasons for its popularity include the overall surge in meme coins in general, as meme coin mania is a definitive trend. Here, two meme tokens are combined in an epic battle.
Additionally, the price for Shepe is extremely low, and you can buy thousands of coins for less than $1.
What Factors Affect the Shepe Price?
As a meme coin, Shepe is always going to be an extremely volatile crypto, with prices that fluctuate daily. That said, there are definitely some factors that will have an impact on the price.
Hype
The ability to generate hype will always play a part when it comes to meme coin success. This is because meme tokens do not have underlying utility and rely on media headlines and in order to experience price appreciation. Marketers have to be careful to promote and hype up the project without misleading investors.
Marketing Competence
Some projects are much better are marketing their ideas and what they want to do. A project with better fundamentals might not do as well as another project if it is not presented in the correct manner to customers. There are many ways to market a project and it's important to choose the correct one to showcase the project correctly.
The Broader Market
Broader economic factors will also play a role in determining whether a project is successful or not. If the wider crypto market is undergoing a bull run, then people tend to be more generous with funds.
But if the wider market contracts, then fewer people will invest. Right now, for example, the crypto fear and greed index sits at 40, which is a bearish indicator with people fearful to invest.
Is Shepe a Buy?
Shepe could easily be a buy moving forward into 2023 and beyond, even though it might be difficult to accurately prejudice where prices will go.
With meme tokens, the usual trade-off is that tokens can rise and fall quickly. It depends on when you enter and when you exist.
However, Shepe could be an intelligent investment decision at the current time, as it has demonstrated positive momentum in recent weeks along with stronger investor interest and growing social media accounts.
Conclusion
Shepe could be a welcome additional to any crypto portfolio in 2023, due to recent price movements. It could be a great buy for the risk tolerant investor, as long as moderate amounts are allocated and research is conducted beforehand.
Towards the end of 2023, a 5x multiplier is certainly possible with this token, if it gets a movement behind it. But you'll want to stay in touch with all project developments to get a more well-rounded perspective of where the token is going.
If you want to mitigate your risk, consider investing in multiple presales for portfolio diversification. We have collated a list of the top presales in 2023 to help you do exactly this.
Click below to check it out.
References
FAQs
What is Shibie vs Pepe (Shepe)?
Shepe is a meme coin that aims to stage a battle between two of the most iconic figures in the meme coin industry - Shiba Inu and Pepe, both of which experienced parabolic returns. The token is available only on the Uniswap DEX at the current time.[/A1]
Is Shepe a good investment?
It's impossible to say whether this is a good coin or not without knowing your risk preferences or other information. However, this coin has experienced some positive momentum and seems to be doing a lot of smart marketing that could position it well for 2023 and beyond. And when meme coins do well, they tend to do exceptionally well. [/A2]
How much will Shepe be worth by the end of 2023?
While nothing is guaranteed, Shepe could be worth up to $0.0000000800 by the end of 2023, if things go its way. This will be the case if hype is generated and it gets a strong community following. Otherwise, it could stay where it is or even retract in value. It's important to stay up to date with all developments of a given project because these volatile tokens can rise or fall daily, with no guarantees.
Disclaimer: The Industry Talk section features insights by crypto industry players and is not a part of the editorial content of Cryptonews.com.
---