Sell Telegram to Pay off Failed ICO Debts, Demand Angry Investors
Disgruntled investors in the failed Telegram initial coin offering (ICO) say that Pavel Durov, the chat app operator's founder, should sell his stake in the company to pay off his debt to those left out of pocket.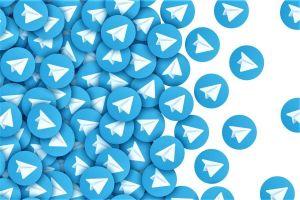 The investors stumped up a combined total of around USD 1.7bn in the TON network and its gram token, which ultimately hit the rocks after a late regulatory intervention from the US Securities and Exchanges Commission (SEC).
Durov later informed investors that they could either choose to receive immediate partial refunds of 77% or wait a year and receive an extra 10%. Those who chose the latter option are due their payouts in April this year. In June 2020, Durov claimed that they already paid investors "more than USD 1.2 billion – both directly and in the form of loan agreements."
But per Forbes Russia, patience is growing thin among some investors, with many claiming they are yet to receive their refunds.
The media outlet quotes an unnamed source familiar with the matter stating that Durov has already invested the money he raised in Telegram, adding,
"Durov raised USD 1.7 billion and, it turns out, he kept almost USD 500 million for himself. He should sell part of Telegram or the entire company and pay off the investors, because he spent money on Telegram, not the TON network."
And the situation could worsen for Durov. The same media outlet claims that Mindrock Capital's head Pavel Cherkashin, who also invested in Telegram's project, claims "several groups of investors" are preparing to file a lawsuit against Durov.
However, investors also told the same media outlet that Durov will be hopeful of securing a favorable legal outcome in the courts, as investors were warned of the possible risks involved before parting with their cash, and were also told that funds raised would be used both for TON and to strengthen the Telegram brand.
Furthermore, some investors appear not to have lost faith in Durov, who also founded Russia's answer to Facebook, VKontakte. These include the founder of payments platform Qiwi, Sergey Solonin, who Forbes Russia says has "agreed to provide Durov with a loan."
The media outlet says that another investor who asked to receive 110% of their initial investment in April 2021 claims that Telegram will attract new shareholders to the company in a bid to pay off its creditors.
And other unnamed source claimed,
"Durov has the opportunity to build a global ecosystem around Telegram – this project is not even halfway through its trajectory."
Durov recently announced that Telegram would look to monetize in the year ahead, but claimed that ordinary users could still expect to enjoy an ad-free experience.
____
Learn more:
Telegram Chief Durov Says He Has Already Repaid Investors USD 1.2 Bn
Telegram's Crypto Launch 'Postponed Indefinitely'
Telegram Investor Backs Durov Crypto Return to 'Kick Zuckerberg's Ass'
---