Securedverse Could Inject New Life into P2E Gaming Market, Presale in the First Stage
Disclaimer: The text below is a press release that is not part of Cryptonews.com editorial content.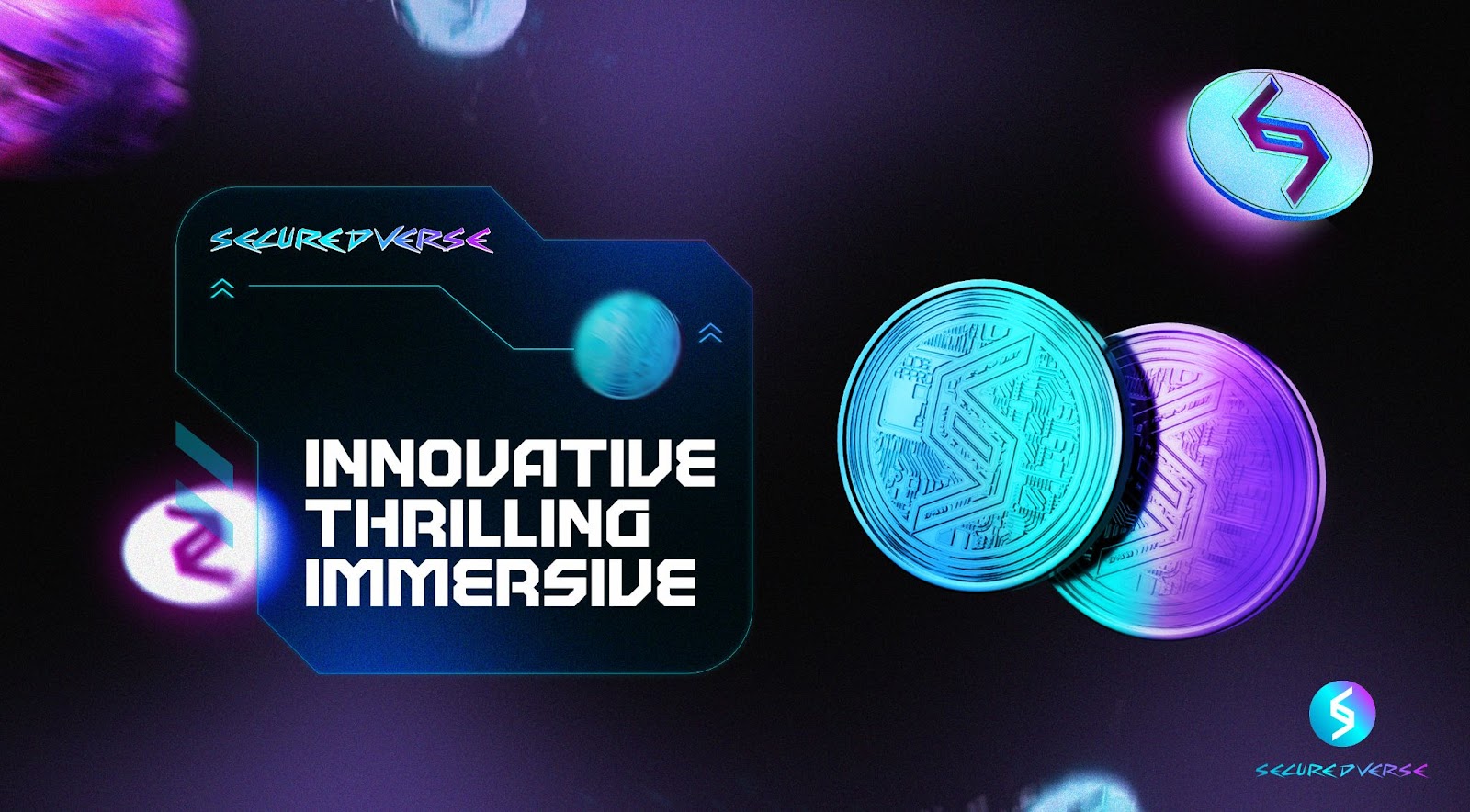 Certainly, the emergence of play-to-earn marks a significant event not only in the gaming industry but also in other areas. This sector offers vast prospects and has the potential to transform virtual relationships between people, as well as their perceptions of gamers.
Crypto initiatives have recognized the potential of play-to-earn and are presently investigating different blockchain technologies and decentralized structures to establish a more inclusive gaming environment. As this field is still in its early stages, there are numerous untapped possibilities.
Securedverse is a new arrival in the play-to-earn gaming industry, offering a unique first-person shooter gameplay experience and one-of-a-kind play-to-earn features. The game is currently in its presale phase and has quickly established itself as a prominent player in the market, standing out from established play-to-earn games. This article explores the various aspects and features of Securedverse that make it an appealing prospect for both gamers and investors.
From Multiple Game Modes to Heroes, Securedverse is Robust
The market is brimming with various altcoins, and a significant proportion of them are play-to-earn (P2E) ventures. The popularity of this industry is growing rapidly, attracting significant attention. However, there is still considerable untapped potential, providing abundant opportunities for expansion, particularly for teams with game development expertise. The developer of the game is Portsea Games, a well-respected VR game developer. The exciting first-person shooter (FPS) game will have user-friendly controls and has been designed to provide multiple functionalities.
Securedverse sets itself apart with a unique feature that allows gamers to compete against each other and earn SVC rewards based on their gameplay duration and performance. The reward system is tied to a leaderboard that monitors players' progress. Furthermore, several competitive game modes are available for players to choose from to earn SVC. Additionally, the team plans to introduce new modes in the future, providing gamers with more options to accumulate SVC in less challenging game modes.
Securedverse is also preparing to launch a fascinating feature - the ability to stake the SVC token. This feature will be available after the introduction of designated heroes, maps, and game modes. As the game progresses, the team's focus will be on developing virtual reality (VR) features.
The Presale is Worth Looking At
The upcoming launch of Securedverse's playable game is proof of the project's quality, featuring numerous exciting features that may attract more interest to the burgeoning play-to-earn industry. With ongoing advancements and future plans, Securedverse has optimistic possibilities for expansion and enhancement.
The presale of Securedverse is currently in the first stage, offering the SVC token at a rate of 0.0143 USDT. However, further stages are forthcoming, resulting in an increase in the token price to 0.0186 USDT. To take advantage of this opportunity, it is recommended to participate in the presale as soon as possible.
Securedverse's SVC token presale consists of four stages, with the token price progressively increasing from 0.0143 USDT to 0.030 USDT in the final stage. After the presale, the team plans to list the token on exchanges, although the specific exchanges have not yet been disclosed. Stay tuned for more updates from the team.
An Exciting Roadmap Ahead
Continuous development is essential for every crypto project, as there are always new features to integrate, improvements to make, and community feedback to consider. The Securedverse team recognizes this and has provided a detailed roadmap of their upcoming plans, giving gamers an idea of how the game will evolve.
Securedverse's roadmap is fascinating, with the first half of 2023 being primarily focused on the ongoing presale. However, the team plans to release the game soon after, indicating that investors will soon have the chance to enjoy the game. In the following stages, the team will focus on integrating new maps, heroes, and game modes, improving the staking mechanism, refining the user interface and user experience (UI/UX), and organizing special events.
The upcoming launch of Securedverse is one of the most exciting prospects of the project. It is expected that the cryptocurrency community will see a surge in gamers, creating a buzz in the cryptocurrency market.
New Game Modes and Heroes Will Keep Securedverse Fresh
Securedverse differentiates itself in the market by offering a bold and exciting gaming experience that stands out from other games. While other projects focus on simpler gaming concepts, Securedverse combines an exciting first-person shooter game with innovative P2E mechanics and diverse game modes. The project's success has the potential to transform the P2E market and demonstrate that blockchain technology can be utilized in more complex games.
Check Out the Secureverse Presale
---