SEC's 'Crypto Mom' Updates Token Safe Harbor Proposal on GitHub
Hester Peirce, Commissioner of the US Securities and Exchange Commission (SEC), updated her token safe harbor proposal which aims to enable crypto businesses to offer tokens under initial coin offerings (ICOs) in compliance with the regulator's rules.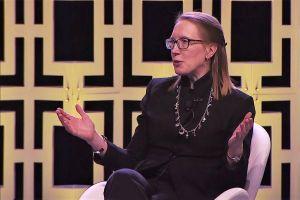 The new version, which was made available on GitHub, a code hosting platform, seeks "to provide network developers with a three-year grace period within which, under certain conditions, they can facilitate participation in and the development of a functional or decentralized network, exempted from the registration provisions of the federal securities laws," according to Peirce.
The commissioner said the update to last year's proposal was developed based on feedback provided by the cryptosphere, securities lawyers, and other stakeholders. It includes three major changes compared with the earlier version.
"First, to enhance token purchaser protections, the safe harbor proposal now requires semi-annual updates to the plan of development disclosure and a block explorer. Second, in response to concerns about the lack of clarity at what happens at the end of the three-year grace period, the safe harbor proposal now includes an exit report requirement," Peirce said.
The exit report is to include either an analysis by outside counsel which will explain why the network is decentralized or functional, or an announcement stating the tokens will be registered under the 1934 Securities Exchange Act, according to her.
"Third, the exit report requirement provides guidance on what outside counsel's analysis should address when explaining why the network is decentralized," the commissioner said. "The guidance is not a bright-line test, but rather attempts to strike a balance between providing a manageable number of useful guideposts while maintaining sufficient flexibility for the facts and circumstances of each network to be considered in the analysis."
Andrew Hinkes, attorney at Carlton Fields and adjunct professor at NYU School of Law and NYU Stern School of Business, said the new proposal was "big," and highlighted some of the major changes: the elimination of the "good faith" provision which previously required issuers to act in good faith with the aim to "create liquidity for users"; including a path to fix prior defective issuances; and a new disclosure under which tokens need to have a block explorer, among others.
While heading an agency marked by deep distrust toward bitcoin (BTC) and other cryptoassets, Peirce has shown a level of comprehension of the blockchain technology and its various derivatives. At the same time, she has demonstrated willingness to place it within a regulatory framework which has earned her the nickname 'Crypto Mom'.
___
Learn more:
SEC's Hester Peirce on Why the US is Behind the Curve on Crypto
Don't Get Too Excited About Crypto Mom's ICO Plan, Lawyer Warns
ICO Safe Harbor Won't Change the Future
Crypto Community Asks Who's Next As SEC Hits Decentralized LBRY
Can't Beat Crypto Regulators? Educate Them
Regulators Ponder Strategy As Bitcoin & Co Are Too Large to Ignore
Regulatory Kaleidoscope Challenges Crypto Industry - Crypto.com CCO
__
(Updated at 10:07 UTC with a tweet.)
---