Scorpion Casino Has Potential to Be Top Web3 Gaming Platform, Over $350K Raised Already
Disclaimer: The text below is a press release that is not part of Cryptonews.com editorial content.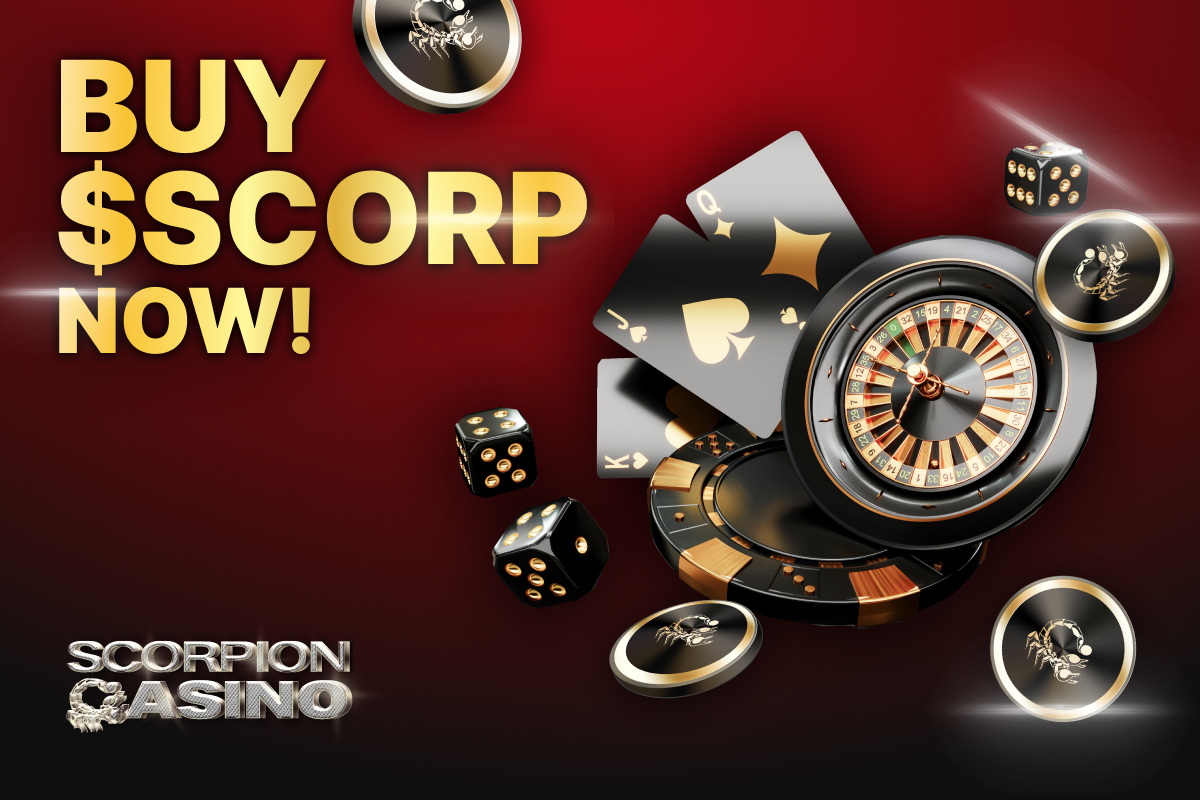 Within the domain of crypto gaming platforms, only a handful of projects truly excel and set themselves apart from the competition. These all-encompassing platforms offer a plethora of advantages, including enticing promotions and a diverse array of games. By engaging with these platforms, individuals can fully immerse themselves in a multitude of entertainment options, guaranteeing a fulfilling and captivating experience.
This specific niche has experienced extraordinary growth in recent years, with numerous projects swiftly garnering widespread acclaim in remarkably short timeframes. One notable platform in this regard is Scorpion Casino, which has already achieved an impressive milestone of raising $200K within a mere three days of launching its presale.
An All-Encompassing Crypto Gaming Platform
Scorpion Casino is a trailblazing platform that is revolutionizing the gaming industry by redefining the gaming experience and providing users with lucrative reward opportunities.
Comprising three integral components, Scorpion Casino encompasses the Scorpion Casino platform itself, an affiliate system, and the SCORP token. The affiliate system operates as a referral program, incentivizing users for their active engagement. As for the SCORP token, it serves a dual purpose as both a governance and reward token within the ecosystem.
Scorpion Casino presents users with a vast selection of gaming options, boasting an extensive collection of hundreds of games. Each game available on the platform holds proper licensing and strictly adheres to fairness standards. The diverse assortment includes popular choices such as slots, blackjack, roulette, poker, and captivating live casino experiences. Moreover, Scorpion Casino has forged partnerships with renowned providers such as Evolution, NetEnt, Play N Go, Novomatic, EGT, and AMATIC, further augmenting the breadth of gaming offerings at hand.
The project endeavors to revolutionize its industry by offering players a multitude of advantages. By becoming a member of the Elite Scorpion Members Club, players unlock a plethora of additional perks, including VIP service, cashback rewards, enhanced staking benefits, and a higher allocation of SCORP tokens.
Scorpion Casino distinguishes itself from other platforms by providing an exceptional package tailored specifically to the preferences of gaming enthusiasts in this particular niche. It presents a diverse range of features and experiences that are certain to resonate with its user base. Moreover, the platform incorporates the SCORP token, which grants numerous benefits to its holders. To delve deeper into the specific advantages associated with this token, continue reading.
SCORP is What Powers It All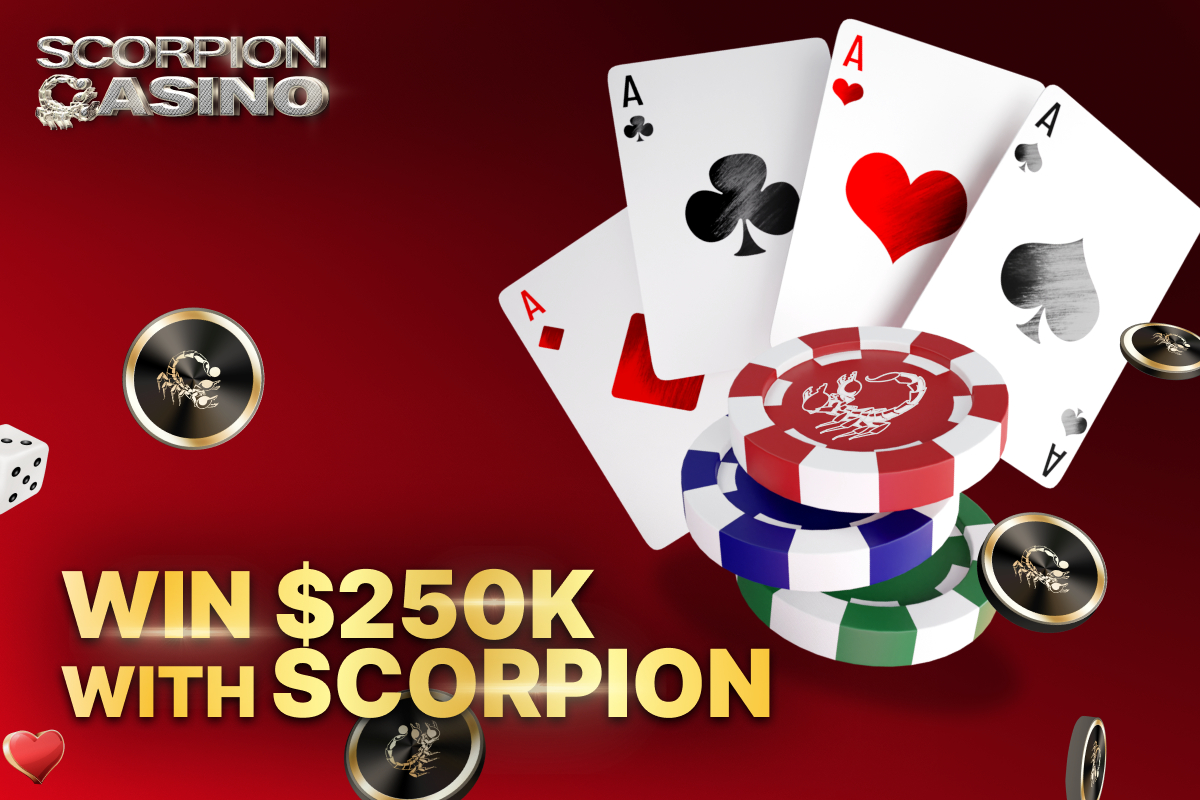 SCORP provides benefits to users. Firstly, it serves as the exclusive payment method on the platform, ensuring seamless transactions. Additionally, token holders have the opportunity to generate passive income through various mechanisms. The token also grants access to weekly bonuses and free games, elevating the overall gaming experience. Lastly, the SCORP token plays an integral part in the platform's affiliate system, contributing to the referral and reward mechanism.
The total circulating supply of SCORP tokens is fixed at 1 billion. Out of this supply, 280 million SCORP tokens have been allocated for the presale, while an additional 300 million tokens have been specifically designated for affiliate rewards.
The SCORP token serves as the key element that unlocks the full potential of the platform, greatly enhancing its ecosystem features. If you intend to engage with the platform, it is strongly recommended to acquire and hold SCORP tokens.
The Scorpion Casino team has meticulously devised a comprehensive roadmap outlining their upcoming initiatives. This roadmap encompasses a range of strategic endeavors, including hosting live affiliate events, forging partnerships, executing targeted marketing campaigns, and fostering collaborations. Their primary focus for the latter part of the year revolves around scaling the platform to achieve substantial growth and expansion.
Check Out the SCORP Presale
SCORP has demonstrated its value by raising nearly 90% of its soft cap since the initiation of its presale. This remarkable accomplishment unequivocally signifies the considerable interest from investors in the project, generating a growing anticipation that it may emerge as a significant breakthrough in the Web3 gaming domain.
The presale is presently underway, urging investors to take prompt action, particularly if they wish to secure the advantageous early presale stage prices. Currently, 1 SCORP is priced at $0.014, while the listing price is set at $0.05. Investors are provided with the flexibility to acquire the token using ETH, USDT, and BNB.
Conclusion
For those intrigued by the cryptocurrency market, Scorpion Casino emerges as a pioneering platform within its niche. With its multitude of advantages and profitable opportunities, it presents an appealing choice that warrants exploration. It is worth considering involvement in the presale of Scorpion Casino to fully capitalize on its exceptional offerings.
---