SCORP Presale Goes Live, Investors See it As Next Big Token
Disclaimer: The text below is a press release that is not part of Cryptonews.com editorial content.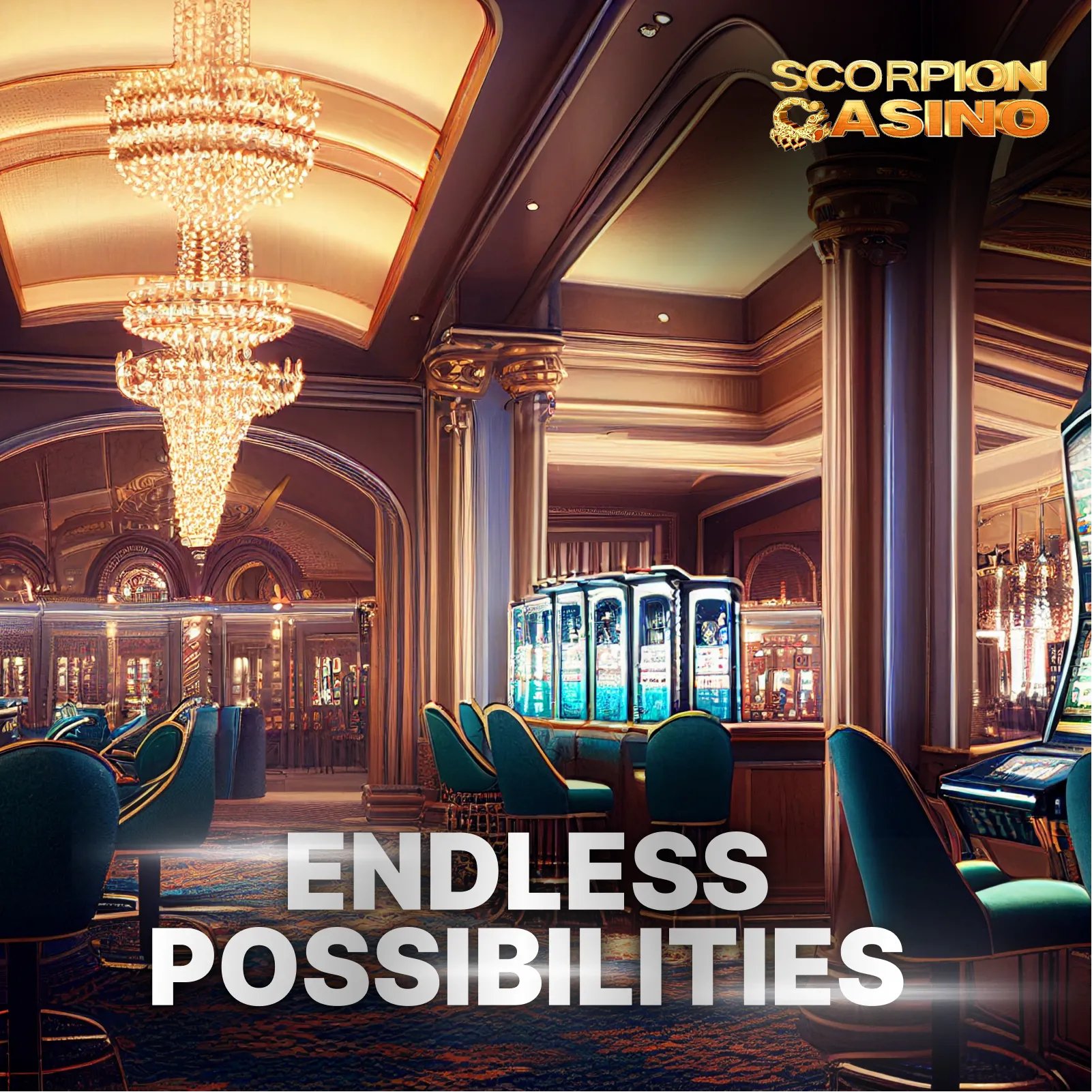 The crypto gaming platform landscape only has a few standout projects that distinguish themselves from the competition. These comprehensive platforms provide numerous advantages, including attractive promotions and a vast selection of games. By utilizing these platforms, you can immerse yourself in a wide range of entertainment options, ensuring a rewarding and captivating experience.
The niche has witnessed remarkable growth in recent years, witnessing the rapid ascent of several projects that gained widespread popularity in a short period. Scorpion Casino is just this platform, and it's already set to have a massive presale
SCORP Ready to Raise the Roof with Presale
The proof is in the pudding, and SCORP has done just that, having attracted a lot of attention for its presale. This interest clearly showcases the investor interest in the project, which is quickly creating a buzz that it could be the next big thing to hit the Web3 gaming space.
The presale is currently running, so investors should check it out quickly, especially if they want the prices of early presale stages. 1 SCORP is currently worth $0.01, with the listing price set at $0.05. Investors can buy the token with ETH, USDT, and BNB.
Scorpion Casino Ups the Gaming Experience
Scorpion Casino is an innovative platform that is revolutionizing the industry. Its main objective is to provide users with a seamless and enjoyable gaming experience while offering everyone the opportunity to earn.
Scorpion Casino consists of three core components: the Scorpion Casino platform, the affiliate system, and the SCORP token. The affiliate system serves as a referral program that incentivizes users for their active involvement. The SCORP token functions as both a governance and reward token within the ecosystem.
Scorpion Casino offers users an extensive array of gaming choices, boasting an impressive collection of hundreds of games. Every game available on the platform is fully licensed and upholds strict fairness standards. The game selection encompasses popular options like slots, blackjack, roulette, poker, as well as immersive live casino experiences. Additionally, Scorpion Casino has established partnerships with renowned providers including Evolution, NetEnt, Play N Go, Novomatic, EGT, and AMATIC.
The project's objective is to revolutionize its industry by offering numerous advantages to players. By joining the Elite Scorpion Members Club, players can enjoy additional perks such as VIP service, cashback rewards, extra staking benefits, and an increased amount of SCORP tokens.
Scorpion Casino sets itself apart from other platforms, providing an exceptional package that caters to the preferences of the niche's enthusiasts. It offers a wide range of features and experiences that are sure to be loved by its users. Furthermore, the platform has the SCORP token, which brings numerous advantages to its holders. To discover more about the specific benefits associated with this token, continue reading.
Check Out The SCORP Token
Within the ecosystem, the SCORP token assumes a crucial role and offers users four key benefits. Firstly, it acts as the exclusive payment method on the platform, ensuring seamless transactions. Additionally, token holders have the opportunity to generate passive income through various mechanisms. The token also grants access to weekly bonuses and free games, enhancing the overall gaming experience. Lastly, the SCORP token plays an integral part in the affiliate system, contributing to the platform's referral and reward mechanism.
The circulating supply of SCORP tokens is set at 1 billion. Out of this total supply, 280 million SCORP tokens have been allocated for the presale, while 300 million tokens have been specifically designated for affiliate rewards.
The SCORP token serves as the key that unlocks the platform's true potential, significantly enhancing the ecosystem's features. If you plan on using the platform, it is highly recommended to acquire and hold SCORP tokens.
The Scorpion Casino team has meticulously crafted a comprehensive roadmap that outlines their future initiatives. This roadmap encompasses various strategic endeavors, such as organizing live affiliate events, forging partnerships, implementing targeted marketing campaigns, and fostering collaborations. Their primary focus for the latter half of the year revolves around scaling the platform to achieve substantial growth and expansion.
Scorpion Casino Will Revolutionize Its Industry
The cryptocurrency market is brimming with exceptional platforms that offer users a wide array of advantages. Scorpion Casino emerges as a trailblazing platform in its particular niche. It presents a plethora of benefits and opportunities, making it a compelling choice for those interested in this field. Exploring the presale of Scorpion Casino is certainly for those individuals seeking to capitalize on these offerings.
---