SBI Teams up With Swiss Cryptobank for USD 66m Unlisted Stocks Fund
Japanese financial giant and Ripple partner SBI is set to launch an unlisted securities fund with a Swiss crypto bank named Syngnum – and will look to target both European and Asian investors.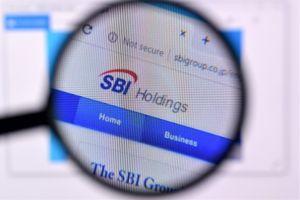 Per a report from Nikkei, as well as press releases from both SBI and Sygnum, the firms hope to raise "up to USD 66.3m by 2021," and will provide financial support for startup businesses, as well as financing corporate Security Token Offerings (STOs).
The firms stated they intended to "tokenize" companies' equity, and "in the future" would seek "to raise funds directly from the market through STOs."
The fund will target "promising early-stage finance and distributed ledger technology startups with enterprise-ready solutions and innovative IT," primarily those based "in Southeast Asia and Europe," the companies claimed.
Sygnum claims to have a "Swiss banking and securities dealer license," as well as "a capital markets services license for asset management in Singapore." It also operates the Sygnum Banking Group, a "digital asset bank" that has an operating permit from the Swiss regulatory Financial Market Supervisory Authority.
SBI's Ripple joint-venture partnership SBI-Ripple Asia is also active in the Southeast Asia region. SBI has also been pushing for the launch of an STO trading platform in its native Japan, along with a number of leading crypto firms and securities providers.
SBI wrote that using security tokens, it would "work to expand its "digital asset-related business," to "serve as a bridge between investors and companies or issuers."
The deal sees SBI bolster its European presence yet further, and follows on from a USD 30m deal earlier this year that saw the Japanese firm snap up a minority stake in British crypto liquidity provider B2C2.
The UK-based company said, in the wake of the deal, that it was set to "launch a full prime brokerage for both crypto and other asset classes."
____
Learn more:
SBI Plans Blockchain-based Digital Securities Exchange Launch
SBI Launches 'Digital Token Issuance Platform' on Corda Blockchain
Ripple and SBI Looking to Roll out XRP Liquidity Solution 'This Year'
---