Say Goodbye to Traditional Electric Vehicle Charging With C+Charge – Best Presale 2023?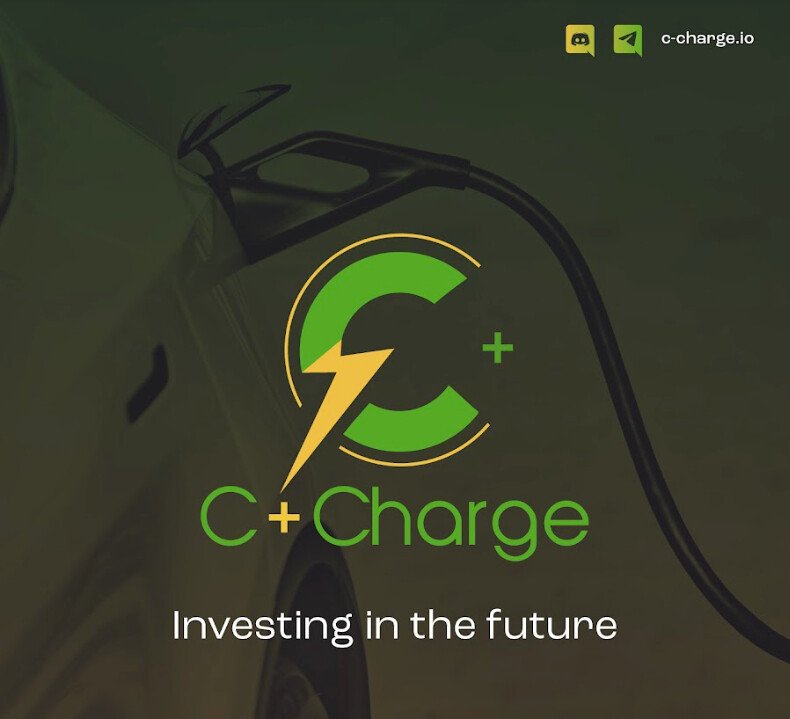 The need for a sustainable environment is becoming clearer every day. Given the high greenhouse emissions from fuel-powered vehicles, major companies are now purchasing carbon credits to reduce their carbon footprint. The C+Charge project makes this possible by enabling EV owners to get carbon credits whenever they charge their batteries.
This innovative project has gained massive acceptance in the past few months, and its presale has been a resounding success. For value-driven investors, C+Charge may be the next crypto gem to hit the market. What is it, and how does it aim to make EV charging easier for the common user?
CCHG Presale Defies Expectations
CCHG is the native token for C+Charge. The digital asset's primary function will be to process payments for users who want to pay for charging their EVs at all managed stations. However, as the C+Charge platform is currently in its first rollout stages, the CCHG token is on presale.
So far, CCHG has generated over $519,000 in its presale. The numbers are especially impressive considering that the presale is being conducted amid one of the worst bear markets in the history of the crypto space. Although investor sentiment isn't so great, CCHG's demand has been more than impressive.
A CCHG token currently trades for $0.013, and the crypto asset is expected to be listed on centralized exchanges by March 31.
An Introduction to C+Charge
C+Charge is a blockchain-based platform looking to change how electric vehicle owners charge and get value. The platform, which debuted in 2022, aims to bring the benefits of blockchain technology and cryptocurrencies to EV charging by providing optimal transparency and reliability for charging payments.
The developers of C+Charge are looking to optimize the current infrastructure for EVs. They noticed that as the demand for these cars continues to surge, charging stations have grown at a lesser pace. EV owners could face different challenges when charging their vehicles if this continues.
EV owners can use C+Charge to access a mobile app containing all the required resources. The app has a simple user interface and provides information on nearby charging stations.
In addition, EV owners will no longer be stranded or stressed when it comes to charging their vehicles, thanks to C+Charge. The mobile app also includes access to vehicle diagnostics, which should assist car owners in repairing their vehicles and avoiding total breakdowns.
Access to Carbon Credits
Another significant benefit of C+Charge is that the platform offers access to carbon credits for users who charge their vehicles at managed stations. These credits will be available in the form of non-fungible tokens (NFTs), meaning that users will be free to do whatever they wish with them.
The carbon credit market has continued to boom, with people purchasing these assets to offset their greenhouse gas emissions. In the past, carbon credits were only available to corporations and individuals with high net worth, and C+Charge is looking to bring these credits to everyday people, ensuring that the market can become more democratized.
By doing this, the platform's developers offer an added reward to current EV users and incentivize others to switch to EVs.
CCHG: The Native Token
As explained earlier, CCHG is the native token for C+Charge. The digital asset, built on the BNB Smart Chain, helps EV owners make payments at all managed stations.
CCHG is also a deflationary token, and as more units are used to process charging payments, the asset's circulating supply also reduces. This model should optimize its profitability and help to improve its price going forward.
Disclaimer: The Industry Talk section features insights by crypto industry players and is not a part of the editorial content of Cryptonews.com.
---