Saudi Pepe Pumped To $30 Million In Trading Volume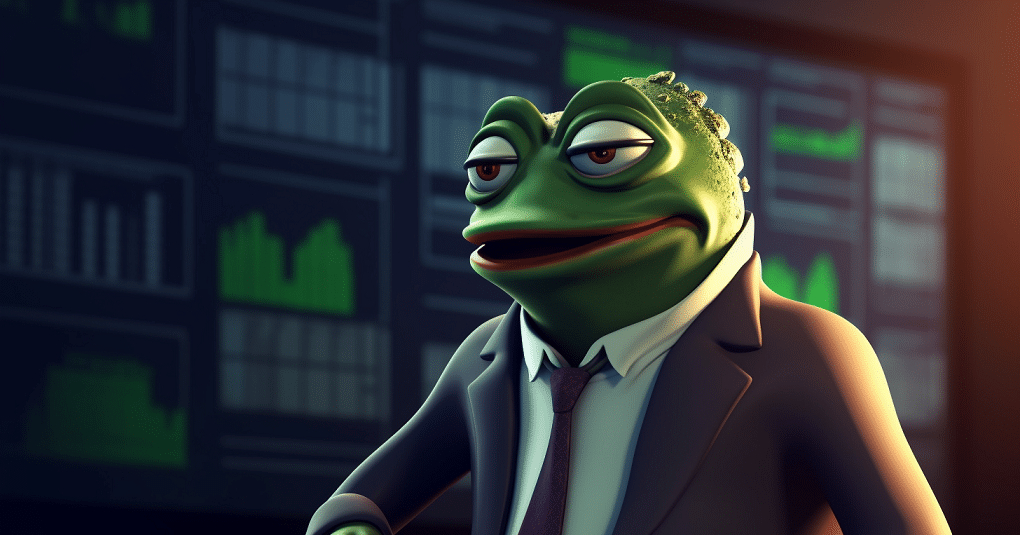 April and May 2023 seems to be the months for meme coins. The parody coin ecosystem has seen exponential growth in such a short time and has been one of the highest profit grosses in an ecosystem impacted by macro-economic events.
One such meme coin turning heads in the crypto space is the Saudi-themed project of the popular Pepe-the-frog project Saudi Pepe.
The meme coin has since gone on to gross over 1,400% in one day in price performance and has recently hit over $24 million with its market cap swelling as well.
Much like its older counterpart, Saudi Pepe is becoming something of an overnight success with a growing number of investors buying into it.
However, a new wave of meme projects are sweeping in the embodiment of AIDoge and SPONGE.
1,400% Jump Amid CMC Listing
Saudi Pepe is the Arabian version of the Pepe project. It is also another community-driven meme project that has taken the crypto space and internet by storm.
Like its older counterpart, Saudi Pepe is making remarkable waves in a tightly-contested crypto niche that has heavyweights like Dogecoin and Shiba Inu and thriving remarkably.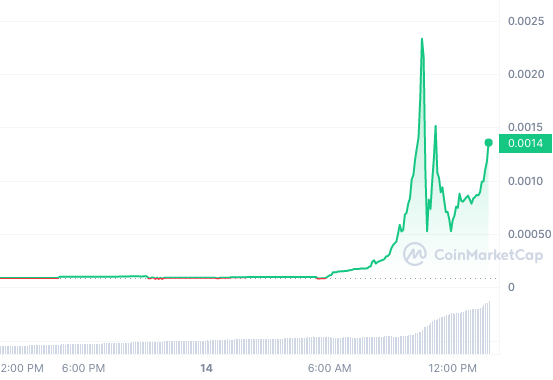 The Middle East meme project is up over 1,400% in the last day following its registration on the CoinMarketCap website. At press time, Saudi Pepe with the ticker symbol SAUDIPEPE is trading at $0.0014, up 1,487.53% so far.
Its 24-hour trading volume has been eye-popping with $30 million of the meme tokens already traded.
Its market cap has also followed suit with the CoinMarketCap website recording over $11.6 million so far and its fully diluted market cap standing at $13.3 million plus net.
While many meme coins are guilty of lacking any real world utility, Saudi Pepe is an exemption of this rule.
The project is looking to offer utility as non-fungible tokens (NFTs), play-to-earn (P2E) gaming, artificial intelligence (AI) services, and liquid staking.
These utilities are further coupled with a 0% buy and sell tax and a recent 20% burn of its total supply cap of 10 billion tokens have led to the project becoming the darling of crypto investors.
In fact, the meme coin has already made a centralized exchange listing on Friday, May 12, 2023, pointing to the immense appeal it holds for crypto enthusiasts.
Could it be the next DOGE and SB? Time will tell but value-driven invetors are also adding these two prominent meme coins to their portfolio even as the broader market recovers.
$SPONGE And $AI The Next Big Thing In Crypto
One thing that has underlaid the success of meme coins has been their relatedness. And this has been the bedrock of $SPONGE token's success since launching in mid-April.
An adaption of the popular US animation series, Spongebob Square Pants, SPONGE is a meme project looking to allow users to have fun.
It is entirely community-driven as the developers did not create any roadmap on its continued growth. Alongside this, it offers zero taxes for buy and sell orders and launches without any presale raises.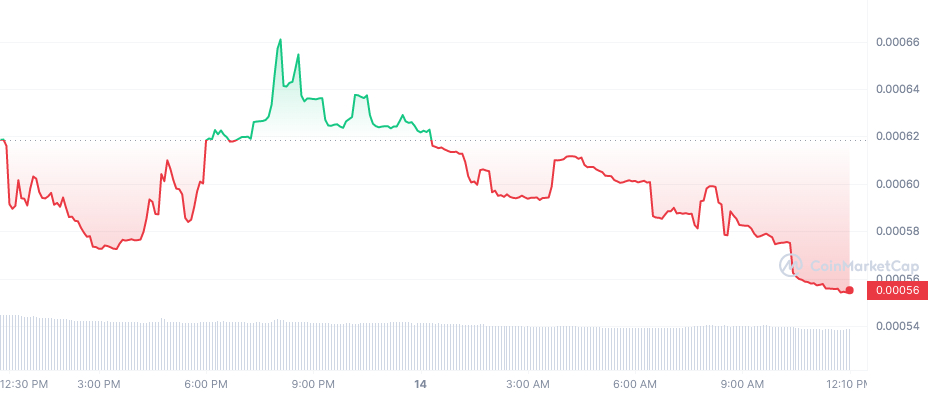 At its heights, its $SPONGE token surged over 1,800% in a single trading day pointing to the project's eventual fame. This led it to make centralized exchange listings on Toobit, CoinW, and LBank.
This project is one to watch out for given the fact that it is attached to a popular children animation series which has grossed over 50 million monthly viewers as well as $50 billion in merchandise sales.
Meanwhile another meme project turning heads is the $AI token that underlies the AIDoge network.
AIDoge is a different branch from all other meme coins. It is the first-of-its-kind AI meme generator as it uses the power mechanics of AI to create contextually-relevant memes in real-time.
It does this by feeding the AI tool with millions of datasets related to memes and other social media communication mechanisms.
This way, users can easily type in a text prompt and get the meme that best captures their imagination.
In return for creating the best memes using the AI meme generator, artists are rewarded with the $AI token that powers the protocol.
Also, other users get to vote on memes created by artists on the public wall feed in the blockchain project. This makes it a community-focused effort instead of a centrally-controlled effort.
AIDoge has also enjoyed immense effort in its presale funding round. So far, the $AI token has clocked over $7 million in presale raise, pointing to the immense appeal it has with investors.
Disclaimer: The Industry Talk section features insights by crypto industry players and is not a part of the editorial content of Cryptonews.com.
---