The Sandbox (SAND) Falls Below USD 1.10 as Chronoly.io (CRNO) Stays Bullish
Disclaimer: The text below is an advertorial article that is not part of Cryptonews.com editorial content.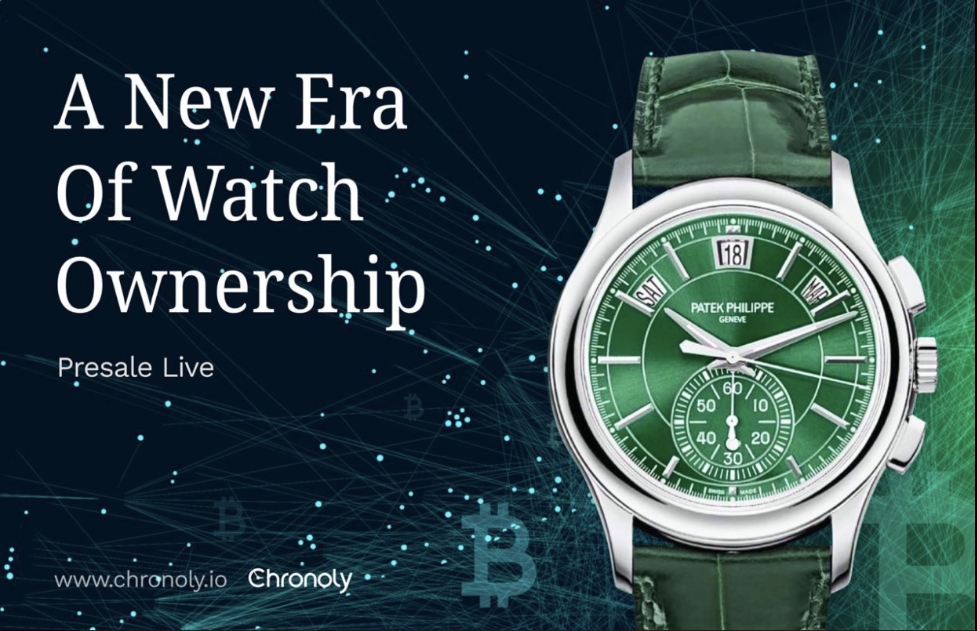 According to crypto investors, Metaverse tokens are poised to be the next big thing. But lackluster performance from the big two, Decentraland (MANA) and The Sandbox (SAND), has led to some skepticism about where their prices are headed in the near future. Meanwhile, Chronoly.io (CRNO) has outperformed both of these tokens.
In this article, we're going to take a look at how The Sandbox is doing before examining the meteoric rise of Chronoly.io (CRNO).
The Sandbox (SAND) is underwhelming investors
The Sandbox (SAND) is a virtual world designed for incredible experiences. It runs on the Ethereum blockchain and looks a bit like the world-famous Minecraft. However, it's rich with features, like a built-in game designer and its own economy.
As a whole, the Metaverse is yet to take off. This has led to The Sandbox's price being held down through a lack of convincing evidence of a promising future. After Facebook announced its plans to enter the Metaverse in October 2021, The Sandbox (SAND) soared over 1100%, rising from USD 0.70 to nearly USD 8.50 in a matter of a couple of months.
Since this peak, The Sandbox has declined to the USD 1 to USD 2 range. However, with the recent sell-off in the crypto market, SAND has fallen to the lower end of the range, currently trading for USD 1.05. This was a further -32% decline from its peak in mid-July. SAND has now broken its uptrend, leaving investors fearful of sub-USD 1 pricing.
Such a drop could be especially painful for buyers above USD 5, who are already down nearly -80% on their investment. Only time will tell if SAND wants to continue lower.
Chronoly.io (CRNO) is the best-performing Metaverse token
While Metaverse tokens have been selling off, a new entrant to the Metaverse space has been doing exceptionally well: Chronoly.io (CRNO). It's up 560% in the same time that Sandbox (SAND) has dropped over -50%, and there are no brakes on the Chronoly.io (CRNO) train just yet.
Chronoly.io is looking to disrupt the luxury watch market in a big way. While luxury watches have previously only been available to those with deep pockets, Chronoly.io (CRNO) has minted a collection of fractional NFTs to bring luxury timepiece investing to the masses.
They actually have custody of these watches in safety deposit boxes in banks worldwide, with some of the biggest names on the list - Rolex, Patek Phillipe, Audemars Piguet, Richard Mille, and more. And you can have a stake in their value for as little as USD 10.
Chronoly.io (CRNO) has its own native marketplace, where users can buy and sell these fractional shares and even lend against them for instant liquidity. They want everyone who owns part of these luxury watches to be able to wear them in the Metaverse, and they're working hard with platforms to integrate their Ethereum-based tokens.
Chronoly.io (CRNO) uses the CRNO token in its ecosystem to give you passive income via staking and discounted trading fees. Right now, Chronoly.io (CRNO) is already up to USD 0.066 in August from its original sale price of USD 0.01. Presale finishes at the end of September, at which point tokens are expected to be sold to the general public for USD 0.50 to USD 1.00 each. While Sandbox (SAND) drops and loses value, Chronoly.io (CRNO) could net you over 10x in just over a month.
For more information about Chronoly.io presale
Website: https://chronoly.io/
Telegram: https://t.me/Chronolyio
Presale: https://presale.chronoly.io/register
Twitter: https://twitter.com/Chronolyio
---