Russian Crypto Mining Mania Stays Strong Despite Risks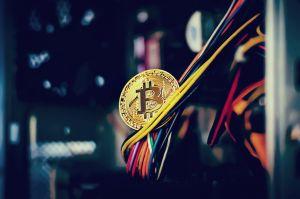 Russian enthusiasm for cryptocurrency mining appears to be intensifying – although there are plenty of risks still involved.
As previously reported on Cryptonews.com, mining has become significantly less profitable in the past few months due to a range of factors, but this seems to have done very little to dampen the enthusiasm many Russians currently feel for cryptocurrencies and mining. The number of new companies created to mine tokens in Russia has risen by 15% since the start of this year, despite an estimated 90% drop in profitability.
Earlier this week, the governor of the Leningrad Oblast (the area surrounding St Petersburg) claimed the province had opened a 4,000sqm mining facility kitted out with 3,000 units of mining equipment. The governor stated that the facility's energy capacity was 20mW, and had cost over USD 7 million to construct.
The development's owners have claimed the mine is the country's largest, and was built on the grounds of a former Soviet-era fertilizer factory that had stood vacant for 20 years.
Meanwhile, CryptoUniverse, a Russian mining specialist that trades directly with Chinese mining hardware manufacturer Bitmain, has opened a sales office in Novosibirsk, Siberia. Per news outlet Novosibirsk Online, the company already has offices in Moscow, St. Petersburg and Irkutsk, and says it will now allow Novosibirsk-based customers to buy their mining hardware directly.
Siberian electricity prices are among the lowest in the world. The federal district has recently seen a mine whose capacity could reach up to 120 megawatts thermal (mWt) open in Divnogorsk, whereas its infrastructure costs were expected to be around 3 billion rubles (USD 44 million).
However, in Ufa, the capital of the Russian federal subject Republic of Bashkortostan, police have arrested a 33-year-old man, accusing him of conning 14 Ufa residents aged 45 to 62 out of over a total of some USD 265,000.
Per media outlet Pravda, the suspect claimed he was going to build a refuse processing plant and "fuel-free" electric generators – which could be used to power cryptocurrency mining hardware.