Roger Ver Says Bitcoin Cash may be Worth 99,900% More 'Some Day'
Roger Ver, the main proponent of Bitcoin Cash (BCH) says he is giving what one day he finds will be worth USD 5,000 in BCH – 99,900% more than its current worth.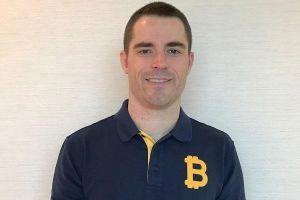 On November 4th, Ver came to his Facebook friends with a proposal. Wanting to spread the adoption of BCH, Ver says, he decided to invite people on his friends list to send him their BCH addresses, to which he'll then send USD 5 worth of BCH. He explains that this amount of BCH "could easily become worth USD 5,000 some day."
To those who are not on his friends list, Ver tells to post their BCH addresses anyways and that these people will receive USD 1 worth of BCH "that could easily become USD 1,000 some day." He did not specify how much he's ready to give away in total.
Even though he didn't specify when this "some day" could exactly or approximately happen, the numbers suggest that Ver believes that the value of BCH will go up 99,900% in the future.
As to his motivation behind this, he explains that in 2011 he did a similar event to promote Bitcoin (BTC) and spread its adoption. "The thing that everyone is calling Bitcoin today no longer has the characteristics that made me so excited about it to begin with," Ver reiterated his previous statements. "Today the coin that originally made me so excited is called Bitcoin Cash."
At the moment of writing (UTC 8:55), this post has some 1,600 comments, with majority of them being wallet addresses. BCH is trading at USD 290. It appreciated 31% in the last 30 days, 0.6% in the past seven days, and 0.8% since yesterday. After the sudden 35% drop in late September, the price traded sideways for about a month. It started rising again on October 24th, from the price of USD 209. The lowest price in the past 30 days is USD 203 and the highest USD 304 that it reached in the past week.
BCH price chart: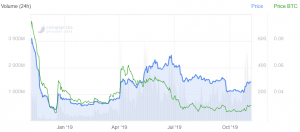 ---