Ripple Set to Release 1B XRP, While Traders Become Bullish on AI Altcoin
Disclosure: Crypto is a high-risk asset class. This article is provided for informational purposes and does not constitute investment advice. By using this website, you agree to our terms and conditions. We may utilise affiliate links within our content, and receive commission.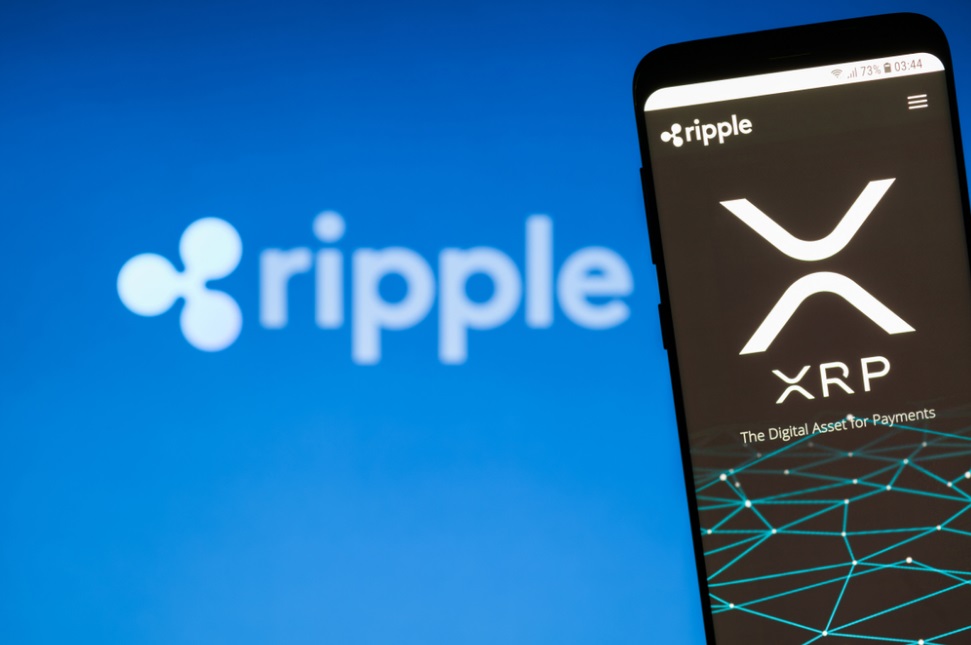 Some analysts are already calling InQubeta ($QUBE) the best cryptocurrency to invest in right now thanks to the profits its presale offers and its long-term growth potential. It's one of the best DeFi projects to be launched in some time as it takes on traditional investment firms by providing an easier-to-use alternative.
Meanwhile, Ripple ($XRP) is set to release a billion tokens in October as per its 55-month plan to release over 55 billion tokens. The release is broken into three batches to reduce the impact of their effect on $XRP prices.
Best cryptocurrency to invest in: Top DeFi project InQubeta raises over $3.4 million
InQubeta's inventive way of opening up AI investment prospects makes it one of the top crypto coins that focus on advancing the technology. The InQubeta network is built on the Ethereum ($ETH) blockchain and shares its security, efficiency, and functionality.
The project harnesses ERC20 coins, fractionalization, and smart contracts to create a new way to invest in AI that sidesteps the barriers that often make investing through mainstream options impossible like minimum investments that are more than many people make in a year.
The price structure of the $QUBE presale has prices rising 3x from its current price at $0.0133 to $0.0308 by the time tokens are released on exchanges. $QUBE has a 1.5 billion supply cap and deflationary practices like burn taxes to encourage long-term price growth.
Some cryptocurrency analysts expect $QUBE prices to reach a dollar within a year, setting up those who hold or stake $QUBE for considerable returns. Prices could reach $20 within a few years as the project helps to funnel some of the more than $1.5 trillion that's expected to pour into the AI space by 2030.
A simpler way to invest
There's no need to worry about income or geographic restrictions when investing in the InQubeta ecosystem. Anyone with a debit/credit card or any top crypto coins can buy $QUBE.
Startups raise money by creating and selling non-fungible tokens (NFTs) that serve as stocks in the ecosystem. These tokens are fractionalized and posted to the ERC20 token list on the NFT marketplace and investors buy them with $QUBE.
The value of the NFTs sold at the marketplace can be tracked through each investor's InQubeta account and tokens can be sold at any point. Like stocks, the value of these tokens grows proportionately to the growth of their makers' market shares.
AI could very well be the most transformative technological breakthrough in human history and those who invest in companies that end up leading the charge set themselves up for massive returns. That was the case for those who backed companies like Amazon in the early days, and it won't be any different with AI.

Ripple ($XRP) poised to release over a billion tokens
Ripple has routinely released tokens on the first day of every month since 2012 and a billion tokens were released on Oct. 1. The release was broken into three different transactions: 500 million, 400 million, and 100 million. This makes up about 1.8% of the total tokens in circulation and over 46 billion XRP will be slowly released in the next 14 years. The $XRP released in October is worth about $500 million.
XRP started its monthly token release to avoid flooding the market with tokens which would have a negative effect on prices.
Summary
InQubeta is being touted as the best cryptocurrency to buy now as its presale offers quick and sizable returns. Join now and you get to grow your capital by 300% before the event ends, and a lot more once tokens are released on exchanges. InQubeta's innovative solution that opens up AI investments could propel it to over 100x within a year, and a lot more afterward.
---