Ripple Listing Talks, Coinbase & PayPal, Tether's Assets & Liabilities + More News
Get your daily, bite-sized digest of cryptoasset and blockchain-related news – investigating the stories flying under the radar of today's crypto news.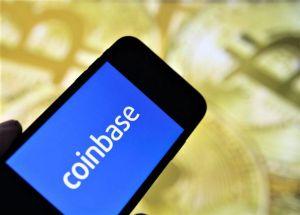 Investments news
Exchanges news
Coinbase said it now allows its customers in the US to buy cryptoassets on this platform by using debit cards and bank accoutns linked to PayPal. "You can make a purchase up to USD 25,000 a day with your PayPal account," the company said, adding that they'll expand this new ability to more countries in the coming months.
Stablecoins news
The operators of tether (USDT), the dollar-pegged stablecoin, published another report from an independent accountant. The report was filed by Moore Cayman, and made note of the fact that, per its findings, Tether's consolidated total assets "amounted to at least USD 41,017,565,708" on March 31, while its liabilities were lower, of which "USD 40,855,204,950 relates to digital tokens issued."
DeFi news
In a conclusion to the reported exploit of Uranium Finance, a decentralized finance (DeFi) project on Binance Smart Chain (BSC), it was announced that the project will end and that no attempts to restart it will be made. According to the report, hours before the new v2.1 code was pushed or any announcements were made, the exploiter had already set the ground work including initializing a wallet which would later deploy contracts allowing them to exploit the system. "We're not sure about whether this has been the direct consequence of a leak about the exploit from someone in our team, by an authorized third party that reviewed our codebase, or even a random dev who just happened to find the flaw," they said. The primary goal is to recover the funds, while the two wallets holding USD 41m of BNB, BUSD, and USDT are still on BSC and under surveillance.
Polygon (MATIC), the Ethereum scaling project formerly known as Matic, has launched a USD 100m fund aimed at making DeFi more accessible to end-users. The fund, called #DeFiforAll, is geared towards scaling Ethereum and introducing new users to the various decentralized products and platforms available.
Mining news
Beijing is conducting a check on data centres involved in cryptocurrency mining to better understand their impact on energy consumption, Reuters reported, citing unspecified sources and a document. Crypto miners need to report the amount, and share, of power consumed by cryptocurrency mining, it added.
Canaan, a provider of supercomputing solutions, announced a long-term strategic partnership with Genesis Digital Assets, an industrial-scale Bitcoin (BTC) mining firm. Through the partnership, Genesis Digital Assets has signed contracts for Canaan's next-generation A1246 AvalonMiner mining machines for the first and second quarters of 2021 valued up to USD 93.63m.
Adoption news
Social Finance Inc. is edging deeper into cryptoassets, allowing its customers to redeem rewards earned through the company's app for bitcoin or ethereum, Bloomberg reported. Starting Thursday, clients can apply their 2% cash-back rewards on the SoFi credit card toward the two coins, it added, citing CEO Anthony Noto.
Web browser Opera has added native support for blockchain-based Internet domain name provider Unstoppable Domains. Without downloading a browser extension, users can now access decentralized websites hosted via InterPlanetary File System (IPFS) using Unstoppable Domains' .crypto non-fungible token (NFT) addresses from Opera on any platform, including iOS, Android, Windows, Mac, or Linux, said the announcement. Users can also host their own decentralized websites, as well as own their digital identity with a .crypto domain name, and use it to build websites, share content, and more. To date, Unstoppable Domains has registered more than 700,000 blockchain domain names.
Regulation news
Germany's Federal Financial Supervisory Authority (BaFin) has warned investors that the crypto exchange Binance may have violated European securities rules with the launch of its stock tokens. BaFin said that the Binance stock tokens tracking the movement of shares in Tesla, Coinbase, and MicroStrategy have been identified as "suspicious" and require a prospectus that wasn't issued prior to trading. Violation of the prospectus can be punished with a fine of up to EUR 5m (USD 6.06m) or 3% of Binance's annual revenue. This comes after the UK Financial Conduct Authority (FCA) said they were examining whether the exchange complied with securities rules over its launch of trading in stock tokens.
Blockchain news
As expected, on April 27, the European Investment Bank (EIB), the lending institution of the European Union owned by its Member States, has launched its first-ever digital bond issuance on the Ethereum blockchain, deploying this distributed ledger technology for the registration and settlement of digital bonds, in collaboration with Goldman Sachs, Santander, and Societe Generale. Per the press release, in a partnership with Banque de France, the payment of the issue monies from the underwriters to the EIB has been represented on the blockchain in the form of a central bank digital currency (CBDC). The EIB said it believes that "the digitalization of capital markets may bring benefits to market participants in the coming years," including a reduction of intermediaries and fixed costs, improved transparency, and faster settlements.
Tokenization news
Deutsche Börse and Commerzbank said they are entering a strategic partnership with fintech 360X to develop new blockchain-based digital marketplaces and ecosystems for existing real asset classes such as art and real estate. The assets will be made investable and tradable via tokenisation and fractionalisation, they said in an emailed press release.
---