Ripple Lawsuit Summary Judgement, PEPE Outperforms DOGE, SPCT Nears the End of Stage 1 Presale
Disclaimer: The text below is a press release that is not part of Cryptonews.com editorial content.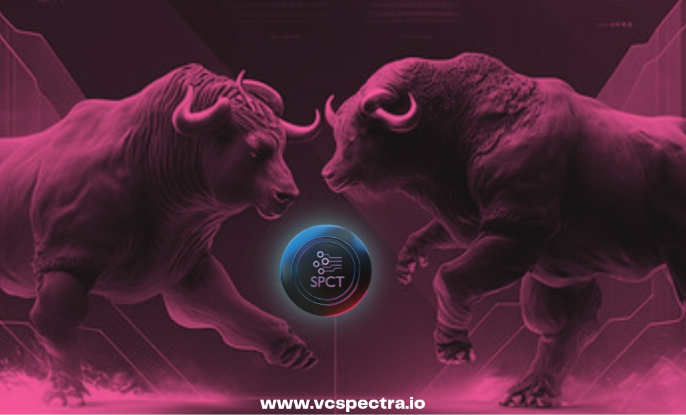 The Ripple (XRP) community is fervently waiting for a ruling in the legal clash between Ripple Labs and the US SEC.
So far, the judgment day remains mere speculation. Amid this uncertainty, the PEPE token has dramatically toppled DOGE to rest above it in the crypto markets.
On the other hand, VC Spectra (SPCT) stage 1 public presale is almost clocking the 60% level. It's evident that investors can't wait for the 10x surge in value before the presale ends.
Ripple (XRP) vs SEC: Is the End Nigh?
John E. Deaton, the lawyer representing Ripple (XRP) in the SEC vs Ripple (XRP) case, has predicted that Judge Analisa Torres will release summary judgment on September 6, 2023.
However, he noted that his previous predictions had been wrong. While expressing doubt on his prediction, Deaton mentioned that the judge could delay the ruling as she's privy to the significance of the Ripple vs SEC case.
Delaying the ruling is upsetting XRP investors. A look at the 24-hour performance of XRP in the market shows that the token has witnessed a bearish momentum, plummeting by 1.23% to trade at $0.467720.
Ripple (XRP) has since received a boost as Deaton exposes various weaknesses in SEC's allegations.
First, he has revealed remarkable evidence casting doubt on SEC's common enterprise assertion.
Moreover, Deaton has been relentlessly questioning SEC's case against Ripple.
Just recently, he discovered the creator of STB, Jaskaran Kambo, who Ripple (XRP) executives knew nothing about.
So, despite Ripple's (XRP) downward trend, analyst projections suggest that XRP can witness a 4.86% surge to reach $ 0.489786 by July 2023.
PEPE Beats DOGE Coin: Price Moves Explained
PEPE has recorded high gains amid a recovery in the cryptocurrency market. The token recorded a bullish trend to add 78% gains in seven days.
Pepe's (PEPE) performance comes in the wake of exciting performance in the overall crypto market.
Recently, PEPE topped the crypto charts maintaining a 12.43% 30-day price surge. Meanwhile, Pepe's (PEPE) value recently surged by almost 16%, outperforming DOGE.
However, the performance was short-lived as PEPE witnessed a slight downtrend, suggesting that the upward trend wasn't from inflows.
PEPE traded with minimal liquidity following prevailing selling pressure from its previous downward trend.
VC Spectra's Stage 1 Presale is Almost Coming to a Close
VC Spectra (SPCT) is a decentralized hedge fund with high success potential in the cryptocurrency market.
It invests in blockchain startups, democratizing access and generating returns through decentralized governance.
VC Spectra utilizes systematic and algorithmic trading strategies to counter volatility in the cryptocurrency market, maximize profits, and reduce risks.
Investors on the VC Spectra (SPCT) platform enjoy pre-ICOs, quarterly dividends, and buyback options generated from investment gains.
Moreover, VC Spectra promotes a sense of ownership in its users by granting them voting rights.
Its native token, SPCT, is a BRC-20 standard token used for exchange, decentralized trading, asset management, and transaction fees on the Spectra platform.
VC Spectra (SPCT) is built on the Bitcoin blockchain and utilizes a deflationary model with a burn mechanism to reduce token circulation over time.
VC Spectra (SPCT) is currently trading at $0.008 and is projected to skyrocket to $0.08 by the end of presale, representing a 900% surge.
The platform's remarkable performance during the two-week private/seed sale raised $2.3 million, reflecting increasing investor interest.
SPCT is soon to enter Stage 2 of its public presale, surging to $0.011. Thereby, early investors are to benefit from 37.5% ROI. So, hop on the crypto train to make the most of your investment.
Find out more about the VC Spectra presale here:
Buy Presale: https://invest.vcspectra.io/login
Website: https://vcspectra.io
Telegram: https://t.me/VCSpectra
Twitter: https://twitter.com/spectravcfund

---